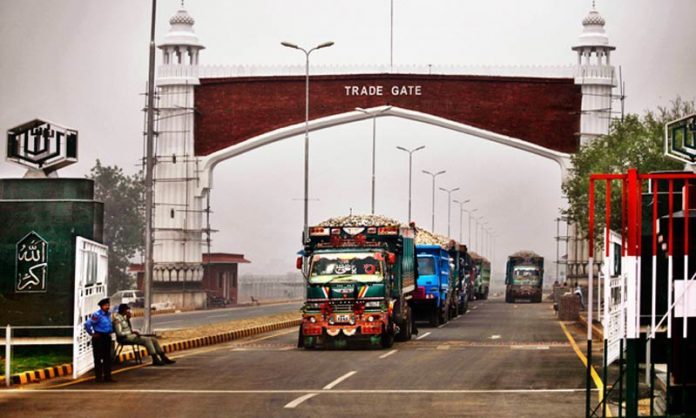 Sources say the decision will hardly impact Pakistan as its exports to India stand at a meager $410m
ISLAMABAD: The Indian government's announcement with regard to withdrawal from giving 'Most-Favoured Nation' (MFN) status to Pakistan will hurt the former more than the latter.
Officials on the condition of anonymity told Pakistan Today that MFN status was granted to Pakistan in 1996 when India joined the World Trade Organization and signed the General Agreement on Tariffs and Trade (GATT). Under the GATT, India was bound to extend MFN status to each of its trading partners in WTO. However, Pakistan has never accorded MFN status to India.
Officials said that Pakistan was not getting any benefit from India's MFN status as the neighboring country had imposed non-tariff barriers on Pakistan, which was why Pakistan's export to India remained at $410 million. On the other hand, India's export to Pakistan stood at $1.81 billion despite the fact Pakistan never granted MFN to India, they added.
"If Pakistan's export were around $5 billion to India, then it could have impacted us badly. But with exports hovering around $410 million, it is absurd to say that India's decision (of not granting MFN status) will hurt Pakistan," the officials said.
There is no free trade between the two countries due to India's attitude, the officials said, adding that Pakistan does not benefit from limited trade relation and "it is good that India itself ended the MFN status".
They said India had made a similar attempt in 2016, following an attack on its forces at Uri, Indian-held Kashmir, but no announcement came at that time.
It is pertinent to mention that Pakistan's major exports to India included garments, cement, chemicals, minerals, fruits, oil and surgical products, whereas India exports fruits and vegetables, tires, cotton, plastic, machinery, shipping products, rubber, chemical and pharmaceutical to Pakistan. Both of the countries use Line of Control, Wagah Border and Port Qasim for trade purposes.
Advisor to Prime Minister on Commerce Abdul Razzaq Dawood had stated on Friday that Pakistan might take unilateral measures against India or revoke concessions under the South Asia Preferential Trade Agreement (SAPTA) and might take up the issue in the WTO.
Pakistan and India are members of the South Asian Association for Regional Cooperation (SAARC). The 19th SAARC summit was supposed to be held in Islamabad in 2016 but due to Uri attack, India announced to boycott the summit. Later, Bangladesh, Afghanistan, Bhutan, Sri Lanka and Maldives also pulled out of the summit.