Saudi Arabia Crown Prince Mohammed bin Salman on Sunday landed on the red carpet in Pakistan amid much fanfare and strict security for his two-day visit to the country.
Prime Imran Khan, Chief of Army Staff General Qamar Javed Bajwa and cabinet member welcomed the prince and his delegation as the Saudi plane touched down at Nur Khan Airbase, Rawalpindi.
Saudi Crown Prince Mohammed Bin Salman has said that the first phase of worth $20 billion investment has been completed in Pakistan.
Addressing a ceremony at the PM House on Sunday to sign MoUs between the two countries, the crown prince said that the investment will prove fruitful for both Pakistan and the Kingdom.
"Pakistani leadership is impressive and the country's future seems quite bright," said the crown prince.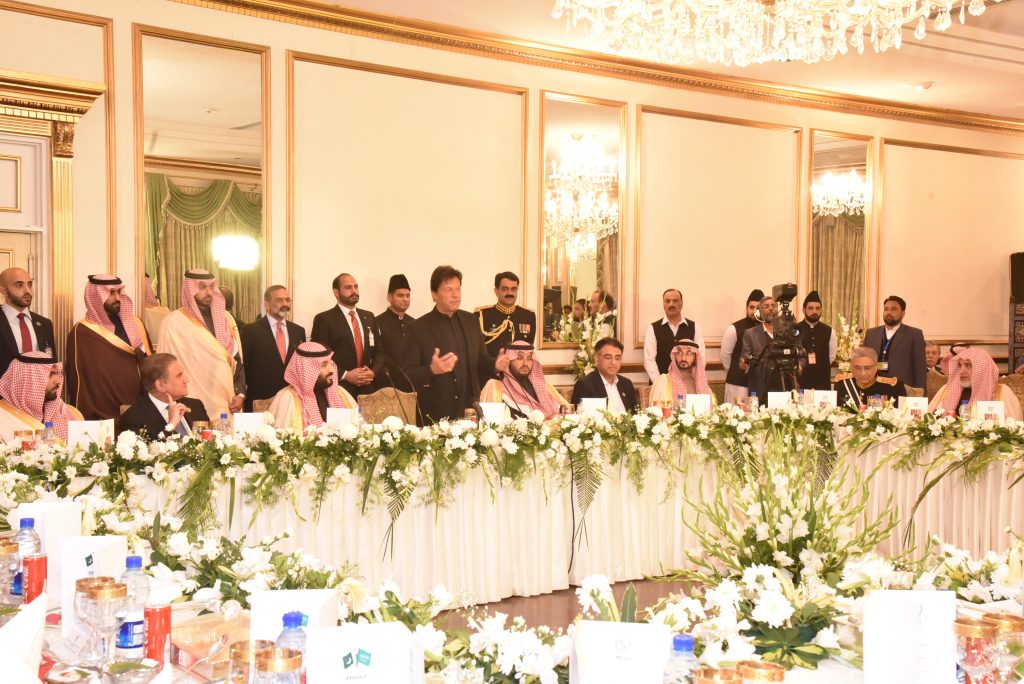 Prince Salman said that Pakistan is a very important country for Saudi Arabia and he was very pleased to visit the country. He said that the Kingdom will invest further in the country.
At the PM House, MoUs were signed between the two countries in diverse sectors. The ceremony was witnessed by the crown prince and PM Imran Khan.
Prime Minister Imran Khan addressing the MoU-signing ceremony, said that Saudi Arabia and Pakistan always enjoyed brotherly relations. "Saudi Arabia always stood beside Pakistan in difficult times."
The prime minister said that the two countries need to extend cooperation in tourism, petrochemicals, and other fields.
"We are taking Pak-Saudi ties to its zenith," said the PM, adding that in future the relations would reach new heights.
"I want to thank you for the way you helped us when we were in [a] bad situation," Khan told MBS, adding that Pakistan and Saudi Arabia were now taking their relationship to a new level, where investment agreements would be mutually beneficial for the countries.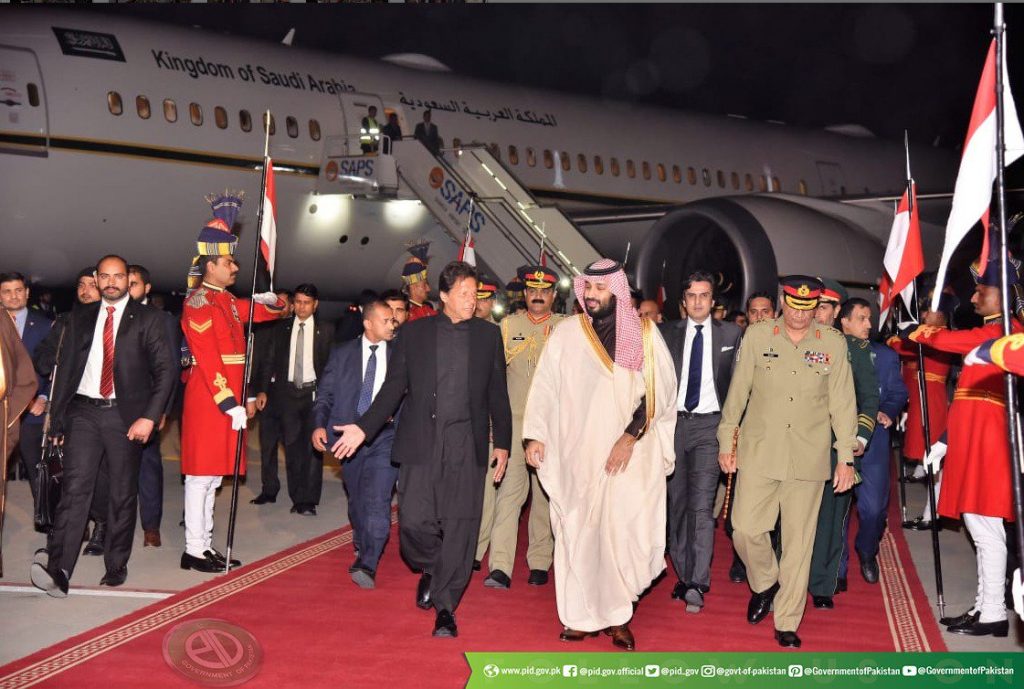 The investment would revolve around minerals, tourism, petrochemicals, agriculture, food processing and other areas.
Prime Minister Khan also invited Riyadh to avail opportunities that can arise from the China-Pakistan Economic Corridor (CPEC) and Pakistan's close links with Beijing. "It is an exciting future where we have Saudi Arabia participating in what is going to be, in the next 10 years, probably the country with the biggest GDP," he added.
Khan told Mohammed bin Salman that if it hadn't been for security concerns, "you would have seen thousands and thousands of people on the streets welcoming you."
Mohammed bin Salman said that Pakistan was going to be an important regional player in the future, and the Kingdom will not leave any stone unturned in extending support to the brotherly country.