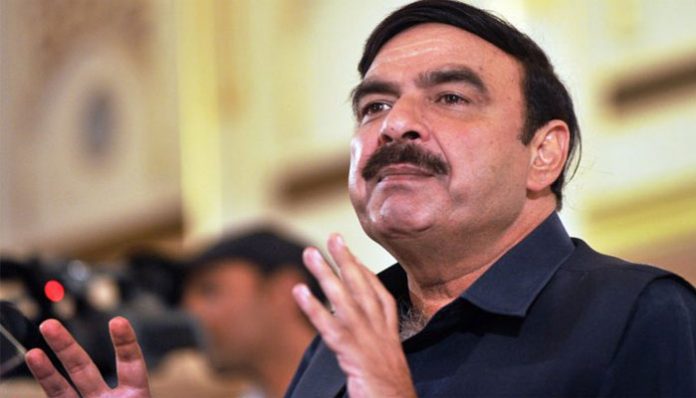 Railways Minister Sheikh Rasheed Ahmad on Friday said Pakistan Railways is being developed on modern lines, Radio Pakistan reported.
"The country would like to utilize Turkey's experiences in the railways' sector," Sheikh Rasheed said during his meeting with the Turkish Ambassador to Pakistan Ihsan Mustafa Yurdakul in Islamabad.
Both sides discussed ways to enhance cooperation in railway projects between the two brotherly countries.
The minister invited the Turkish companies to collaborate in ML-II, ML-III and Quetta, Zahidan and Taftan rail line upgradations.
The minister said Pakistan Railways would extend full cooperation to the Turkish companies if they become partners in the locomotive factory in Risalpur.
On the occasion, the Turkish ambassador contented that his country has the capability to provide expertise and partnership in housing, tourism and infrastructure development projects of Pakistan.
Earlier on Thursday, the railways' minister, during his meeting with the Chinese Ambassador to Pakistan Yao Jing, had said that Beijing would be given preference in new railway projects.
Both sides called for early completion of the design study of Peshawar-Karachi (ML-1) project.