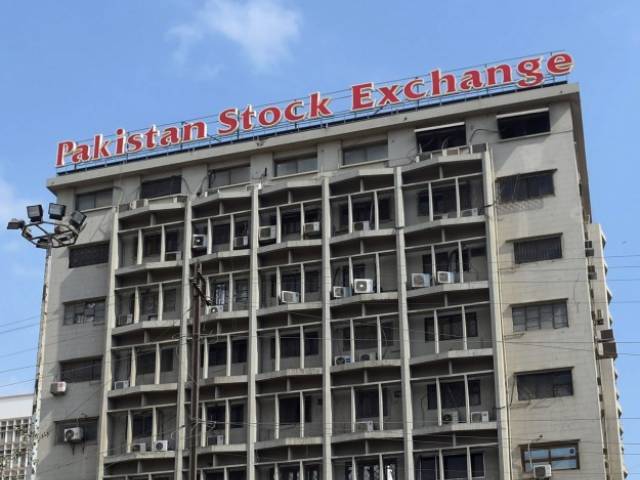 Uncertainty emanating from Indo-Pak confrontation forced the investors to stay away from the market
Downward slide continued at the Pakistan Stock Change as uncertainty emanating from the confrontation between Pakistan and India forced the investors to stay away from the market, a private media outlet reported.
The benchmark index kicked off the week on positive footings; however, it failed to sustain the gains and plummeted 588 points or 1.49pc to close at 38,950 points.
A further contraction was observed in trading activity as the average volume on the all share index stood at 114.16 million shares and 84.5 million shares at 100-index versus 159.46 million shares and 104.97 million shares traded on respective indices in the preceding week.
Foreigners were net sellers of $3.5 million as compared to net selling of $1.33 million in the previous week. On the local investors' side, mutual funds were net sellers of $10.6 million.
The worst performers for the week were E&Ps and commercial banks as they cumulatively lost 357 points.
The banking sector remained under pressure due to the supertax clause in the economic reforms package. On the other hand, due to the removal of law barring non-tax filers from purchasing cars, auto assemblers added the most points to the index during the week, totaling 91 points.
The approval of the second mini-budget from the National Assembly was the key highlight of the week wherein a number of amendments have been made to bolster the local industry.
The ban removal of car sales to non-filer (irrespective of the engine capacity) is the most notable of all, warranting an upspiral in car demand going forward.
Cement sales number released over the weekend highlighted a slowdown in local cement dispatches together with an increase in export sales. This, coupled with an austere demand outlook, brought the entire sector under the hammer, as it slipped by 2.66pc.
Likewise, the power sector failed to gain attraction despite a payment of Rs200 billion from the government to ease off the circular debt situation.
An analyst from Habib Metro Finance said that with the approval of the mini-budget and easing tensions at the border, "we foresee the market reverting to its fundamentals in coming days".
However, he added, an increase in inflationary pressure along with an anticipated deal with the International Monetary Fund (IMF) warrants yet another increase in interest rates.
"With result season approaching its end, we expect range-bound activity at the bourse amid lack of triggers and continued geopolitical tension," said an analyst from the BMA Capital Management.
On the sectoral front, automobile sales numbers for the month of Feb 2019 are expected where any divergence from provisional sales may cause excitement, he added.
"Despite a reduction of noise from our eastern neighbour, investors are likely to take a cautious approach," said an analyst from the Arif Habib Ltd. "The conclusion of the result season could also keep the market range bound."