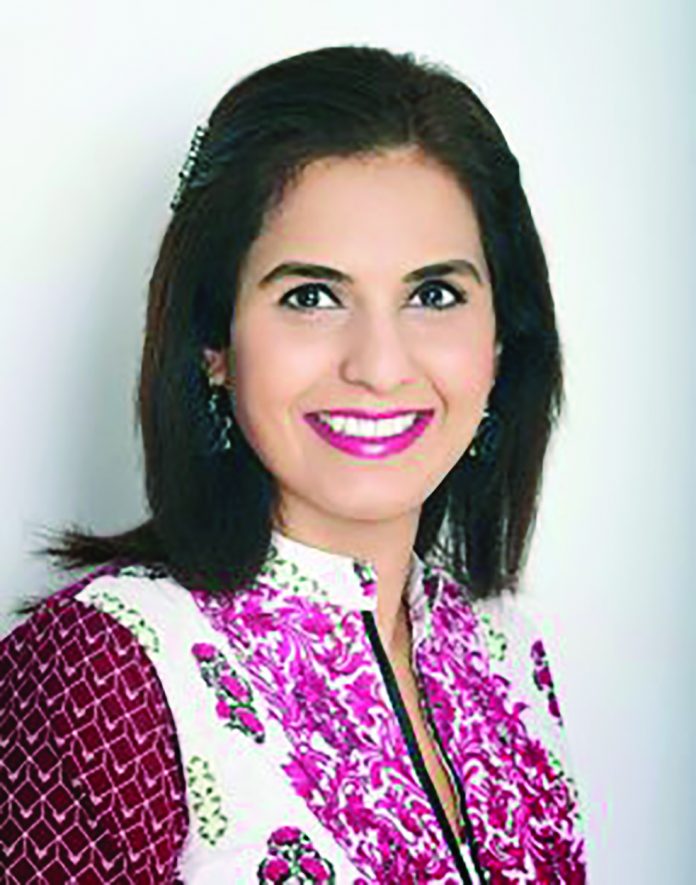 Ideally, we're all part of the human race. We all have equal possibilities in the world based on our abilities and desire. We all have an equal playing field. But realistically, this isn't a perfect world, and there is a need to ultimately strengthen individual potential and create more successful, confident business people. Even with a conscious inclusion of diversity and gender into a company's dynamic – there's still a great need for supportive networking groups.
Especially in industries where the male to female ratio is often unbalanced, women continue to walk into rooms dominated by men, so for them to be able to discuss certain issues in the space of a women's network is very important. It doesn't matter how much education you have, what race you are, or your marital status — relationships are the gateway to realizing what is possible in our own lives when we see people just like us tackling similar hurdles.
Societal issues continue to restrict the potential for many women. They must put the needs of their children ahead of professional advancement — they often choose quality of life and a less-demanding career in exchange for less income and reduced job satisfaction. When adverse conditions, financial hardship, and oppression are a part of a woman's world, she can draw hope from other women who encourage her and share their stories. Women's groups provide the opportunity for women to gather and create a safe place so that she might share her story to those who will be blessed by hearing it.
Networking groups can be an efficient way to meet valuable contacts and gain ideas, but some female-only networking groups go the extra mile in providing a space for gender issues and equality to be discussed without judgment. Acknowledging gender issues within a company can propel awareness, improve the working environment and boost employee confidence.
Providing speakers and the skill-sharing aspect of groups has helped to bring women a route to confidence – something that is the biggest benefit of women's networking groups. When these groups host speakers, the topics relate to strengthening themselves intellectually, physically, emotionally, and spiritually with ideas that make them more confident and balanced.  
Its tools like these which women in the industry should all be able to access. Beyond enriching women's careers, just being part of the network brings a sense of belonging. You can forge lasting friendships and interact with people who have like-minded challenges and ambitions.
Even though studies show that women in general have sharper problem-solving and multi-tasking capabilities, the high occurrence of poor self-esteem in women keeps them from reaching their potential at every level from asking for the dollar amount they are worth to seeking out advancement.  Some women are too intimidated by male dominated networking environments to participate. Making some friends in the security of women's networking groups gives them the courage and helps to build confidence in others. Women more readily share and celebrate small victories in both personal and professional areas in female-only environments. In a world where there are too few support systems, small victories shared in an intimate gathering of women are the spark that ignites hope in their hearts. The little victories are the chances to celebrate someone's success — even yours!
Women's networking groups have faced criticism for allegedly segregating women and offering praise based on gender, but praise is, and should, focus on achievements. I don't think we need to praise women just for existing in a historically male dominated industry. While women breaking barriers should be celebrated, anyone should be appraised first and foremost for their capability. I think when that is complemented by the fact that a trailblazer is a woman, you are putting out a much more holistic view of successful women and you encourage women to reach new heights in their careers. It's those moments where you can turn being a minority into a positive statement.
You can't be what you can't see! The lack of female role models is a key challenge to tackle – something that is an indicator of where we are in the cycle of change in regards to gender in the workplace. Right now, the spread of female talent isn't wide enough. Women look ahead and don't see a path to higher leadership or any drivers to get them excited about their career prospects. There remain few mentorship opportunities. How a woman can feel inspired to attain a role that has never had an established female role model – it also begs the question of whether a woman gaining a job in the c-suite is even that pioneering in the 21st century?
Statistics show that the minute you get to director-level and above you see a drop off of women in those roles. Female networking groups support women who are potentially falling off before reaching the c-suite and this dialogue is essential to any shape and size of business. It's not enough to get there alone, you've got to bring the next generation with you and pull other women who are starting their careers and bring them up. Men do a lot of networking with men but women need to help each other as well. We need that camaraderie to support each other, which is provided by a networking group.
One of the things I'm really passionate about is how we look at our policies and make sure they support and meet the needs that affect a woman, at any stage of her career. I think the role that women have as they continue to expand in leadership roles is to really review and reflect on business policies that might discourage women from continuing up to c-level positions or have a bias against women.
The criticism of female networking groups is an opportunity to increase dialogue and awareness around gender issues. It has been questioned that the exclusion of men from networking groups prevents awareness of gender issues in the workplace. Men don't always have to be excluded, you can have a women's network that welcomes the contribution of men and their voice in the conversation.  Anything that drives dialogue around diversity in the work place is a positive thing. Women don't get recognized enough sometimes, we need to support each other and I'd rather have dialogue than no dialogue. When 90% of people on an executive board are male, who are you going to talk to, how do you build confidantes and support when you have no one around you? Networking groups are not about rewarding and patting each other on the back, this is a necessity – we can't do it on our own.
All professional networks celebrating diversity are developing, but there is still a long way to go. The great change is these groups raising issues and making a real difference in gaining awareness. However, when it comes to reaping the benefits of the group's connections, you get back what you put in. If you actively participate and come into the group with a proactive mindset, you will get enriching relationships and experiences out of it. If you shy away from engaging, you will ultimately have a less rewarding experience. Networking takes two not one: if you really want to participate and build a network, it takes work and it takes development and the nurturing of those relationships, be it friends, career-length contacts or even new clients.
Tailoring a network to a group with shared experiences is the best way to allow members to discuss and gain advice without judgment. Women who do enter the industry are highly likely to work with mostly male colleagues and a male boss, so as a network we can share our best practices, support each other and share stories. When people get an opportunity to know others better, they find peer mentors, role models, and friends. Women's groups create a place that is comforting and helpful to women while they expand their circle of friends and influence to all people. At the end of the day – especially when you work in an organization – it's all about connecting with each other and sharing best practices; it's just a natural concept.
Women's networking groups are relevant to every business – whether you experience issues surrounding gender or not. When you examine the benefits, it's easy to understand that women's groups cultivate stubborn determination and hope. When you combine those two components, you have potential — amazing potential. Women's groups are about giving their members a reason to believe when they run out of reasons. These gatherings feed their attendees' minds and souls and rekindle the fire in their hearts when the challenges and struggles of daily life threaten to dim the embers.  
The primary challenge women's networks face is positive – "to encourage women to remain in the industry."
Yes, there's a challenge on gender parity in the corporate sector. Yes, we need to redress the balance. But I can see change is slowly but surely coming, which is an encouraging sign that future generations will have more female role models in senior leadership to aspire to. It's about dialogue and it's about increasing the diversity in our workplace because by increasing diversity we increase a better outcome for our businesses.
Life is a team sport. When you strengthen one member of the team, the entire team wins.
Some tips for building an effective Women's Network:
Aim for a women's group that is smaller in scale, has a targeted set of objective and provides real substance to the audience it supports.

Decide what the role of men in your group or with your group is.

Half of it is showing up and having a leadership role and deciding you're passionate around that – if you have that people will come. Find core group members who are passionate, driven and prepared to put the time and effort in.

Meet frequently until you establish what your plan and objectives are – after this you'll be able to maintain a more remote network – monthly and quarterly groups can work quite well.

You need to have a vision – establish why you're bringing people together. Understand what your goals for the group are and invite the right people accordingly – there's no point focusing on mentorship and inviting those interested in profitability. Don't silo women's groups that aim to offer mentorship – being too specific will deter the next generation.

Don't use the group as an opportunity to advertise – no one looks forward to a monthly sales pitch.

You could focus on bringing in celebrity speakers or simply just aiming to swap best practices and meeting new people.

Embrace modern technologies (e.g have a WhatsApp group where they ask and answer questions on, which can become a valuable resource to everyone).

Be ready for the network to pose some issues in the wider organization, don't wait for an issue to arise before setting up a women's network.

Don't make monetary barriers – people should be able to take advantage of benefits with ease.
Ayesha Aziz is a mother, mechanical engineer, teacher, aspiring master chef, photographer, wanderer and a lot more!