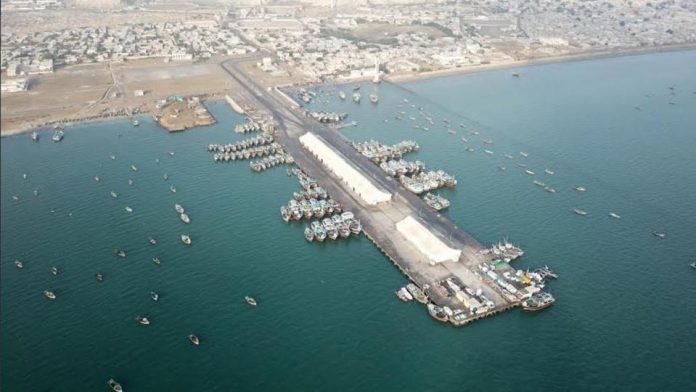 Minister says Zhob-Quetta section of the CPEC western route will be completed soon
GWADAR: Planning Minister Makhdoom Khusro Bakhtiar said on Monday that expediting the development of Gwadar was among the top priorities of the government.
The minister was on a one-day visit to Gwadar. He was flanked by Balochistan Chief Minister Jam Kamal, Southern Command Commander Lt General Aasim Saleem Bajwa and officials from the federal and provincial governments.
The minister visited Gwadar Port, free zone and sites of different development projects, including new Gwadar Airport.
He also chaired meetings to review the preparation of Gwadar Expo 2019, which would be held on 28 and 29th this month.
The minister said a transmission line project is being implemented in order to link up Makran Coast with the national grid. He said that Zhob-Quetta section of the western route would hit the ground in the coming days, adding that the project would help uplift less-developed regions of Balochistan and Khyber Pakhtunkhwa.
The minister was of the view that Balochistan remained underdeveloped and was ignored in the past; however, the present government has prioritized development of this region to ensure inclusiveness.
Bakhtiar assured that all the issues of the local community would be resolved on priority, providing them chances to take benefits of the opportunities.
"Participation of the local community would be made to ensure meaningful development in this coastal region," he remarked. "A project of vocational training is commencing soon which would help local youth to equip themselves with latest technical skills."