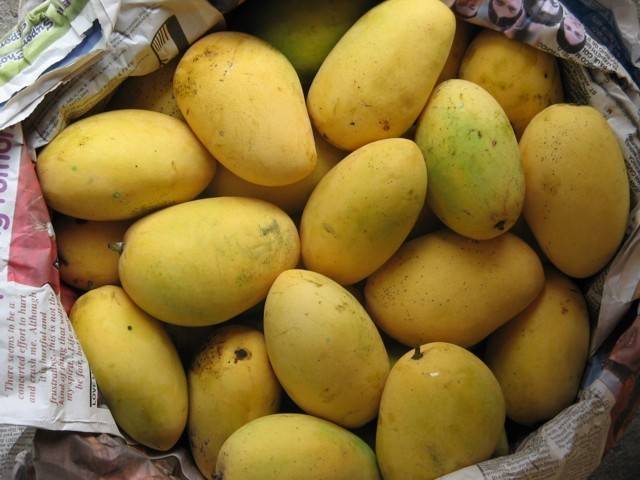 MULTAN: The Mango Research Institute (MRI) in Multan is leading several initiatives aimed at helping mango growers increase the yield and improve the quality of their produce to make it export worthy.
It is pertinent to mention here that Pakistan is the sixth largest producer of mangoes in the world but its overall share in the global export market is a mere 3.1 per cent.
MRI Entomologist Abid Hameed Khan said that the 377km cluster from Rahim Yar Khan to Khanewal is the largest in the world for mango production but unfortunately, only 5.1 per cent mangoes produced there are exported. When asked about the reason for this, he said that mangoes produced in Pakistan hardly meet international standards.
He said that with funding from Nestle Pakistan, the research institute has started two projects which can enable farmers to improve their produce while saving water. "The drip irrigation system we are introducing can irrigate one acre of land within seven to eight minutes by providing 2 litres of water to each plant," he said, adding that this method saves 95 per cent more water as compared to flood irrigation.
In order to bridge the gap between supply and demand, he said, the research institute has also developed five nursery tunnels where plants of commercially attractive verities of mangoes are grown in plastic pots in half the time compared to the standard procedures.
"We aim to provide these to farmers at subsidized rates so that they can take advantage of modern technology," he added.
Abid also said that most mango growers are unaware of the complications of plant diseases and for this purpose the research institute has started an awareness campaign aimed at informing the farmers and landlords about the technicalities of plant diseases.