KARACHI: Another round of volatility continued at the Pakistan Stock Exchange (PSX) on Tuesday, as the indices that headed towards the south took a U-turn in the afternoon session to close the day in green. Foreign investors closed as net buyers on Monday with a net inflow of $0.467 million.
The State Bank of Pakistan (SBP) on Monday had announced its monetary policy for the next two months. Interest rates increased by 150 basis points to a 91-month high in anticipation of further inflation under the International Monetary Fund's bailout programme.
It is to be noted that the rates have almost doubled in the past year, from 6.50pc in May 2018 to 12.25pc in May 2019.
The SBP also reported that Pakistan's debt and liabilities increased by Rs35.1 trillion or 91.2pc of the size of economy. Moreover, foreign direct investment in the country plunged by 51.7pc to $1.376 billion during the first 10 months of the current fiscal year as compared to $ 2.849 billion in the same period last year.
Article continues after this advertisement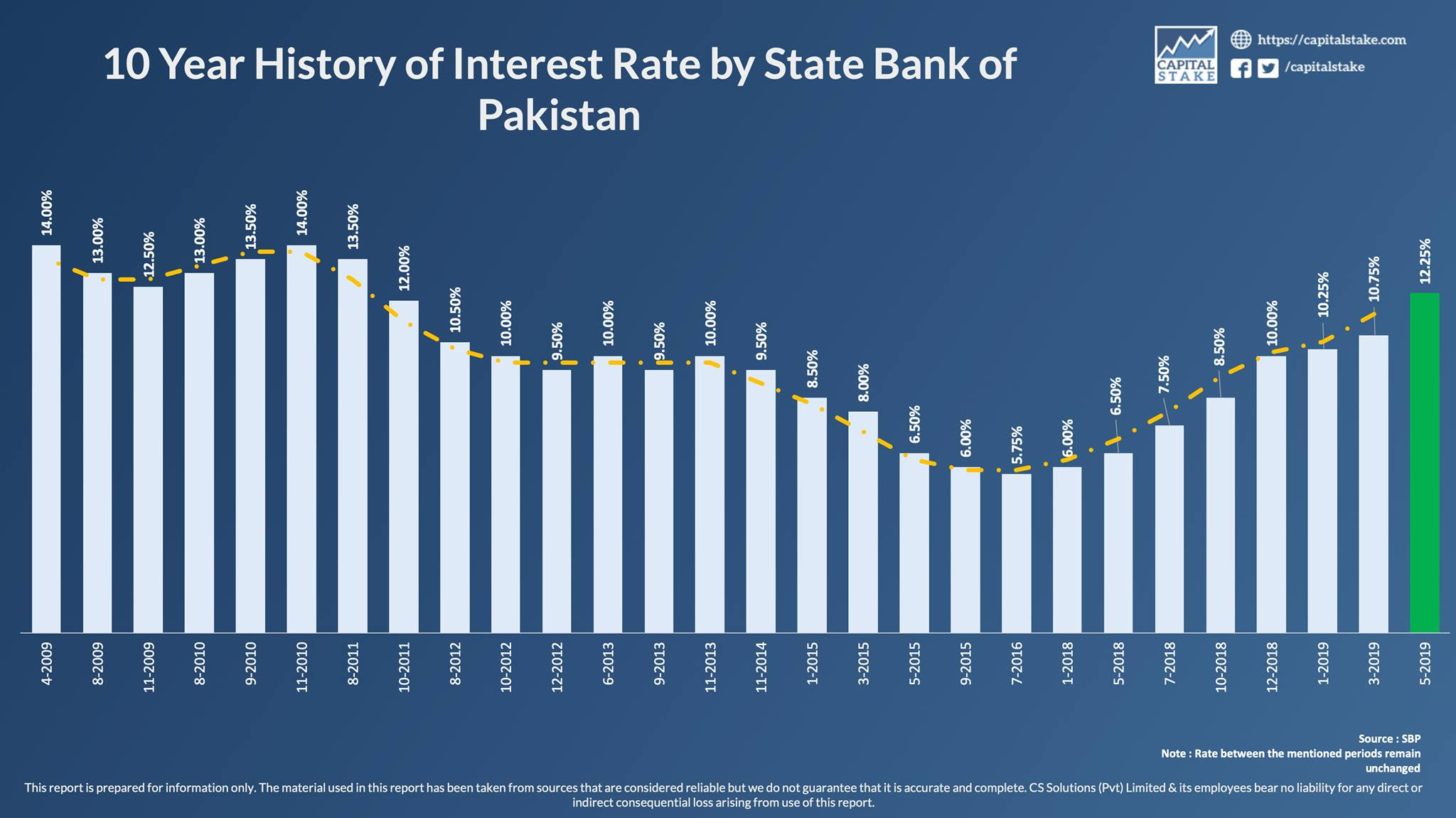 The KSE 100 index benchmark sunk by 398.31 points to reach its day's low of 32,852.23. It then recovered in the second half and after gaining 299.08 points, touched an intraday high of 33,549.62. The index finally closed higher by 191.56 points at 33,442.10. The KMI 30 index appreciated by 1,133.11 points (2.18pc) to close at 53,192.46, while the KSE All Share index gained 145.15 points, ending at 24,817.39.
Market volumes declined from 165.49 million in the preceding session to 153.45 million. Unity Foods Limited (UNITY +9.41pc) led the volume chart with 19.49 million shares exchanging hands, followed by TRG Pakistan Limited (TRG -5.50pc) and K-Electric Limited (KEL +3.59pc). The scripts had traded 10.56 million shares and 9.51 million shares respectively.
Despite the hike, the banking sector lost 0.58pc from its cumulative market capitalization. Habib Bank Limited (HBL) was down by 1.65pc, MCB Bank Limited (MCB) by -0.78pc and United Bank Limited (UBL) by -0.39pc. Meezan Bank Limited (MEBL -2.19pc) and Standard Chartered Bank (Pakistan) Limited (SBPL -0.96pc) also closed as losers.