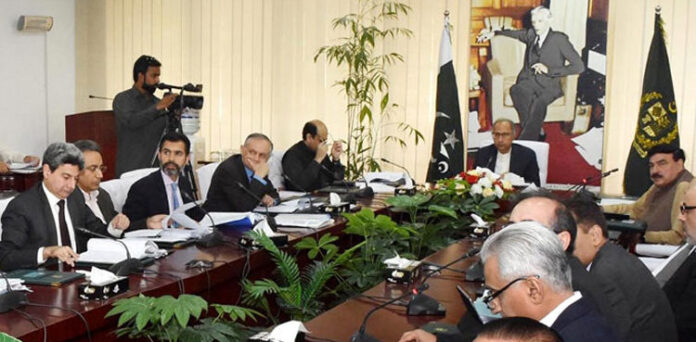 Executive Committee of National Economic Council (ECNEC) has raised a number of ifs and buts regarding the Central Asia South Asia – 1000 (CASA-1000).
The meeting of the ECNEC chaired by Finance Advisor Dr Abdul Hafeez Sheikh expressed reservations regarding the project, which is meant to import 1300 MW electricity from Tajikistan and the Kyrgyz Republic to Pakistan and Afghanistan as per sources in the planning ministry.
CASA-1000 is a transmission project designed to transmit 1300 MW of surplus electricity from existing hydel power resources in Central Asia en-route Afghanistan and Pakistan. Pakistan's share in the project is 1000 MW and the remaining 300 MW is Afghanistan's.
The Central Development Working Party (CDWP) had recommended the project for for the ECNEC's consideration at a total cost of Rs 45.989 billion with Foreign Exchange Component (FEC) of Rs 30.1798 billion.
However, in ensuing discussions, the ECNEC has pointed out that the project was conceived in 2015, when there was a great shortage of electricity in the country, and that the situation was different now, and that surplus electricity would be available after the completion of a number of projects.
The meeting also expressed concern over the fact that the 1000 MW would only be available five months of the year, and would go un-utilized the remaining seven months. The committee has decided to review the project in a holistic manner.