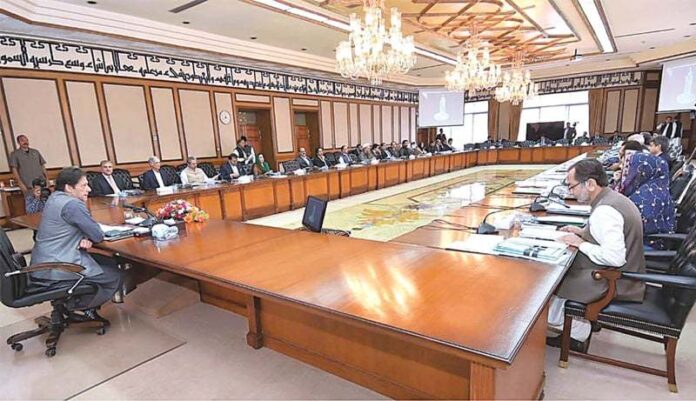 ISLAMABAD: On the recommendations of Prime Minister Imran Khan, the process to remove ad-hoc-based heads of various public organisations has started, it was learnt on Monday.
As per the documents available with Pakistan Today, approval of the federal cabinet has been sought to appoint heads and members of Pakistan Agricultural Storage and Services Corporation (PASSCO), Alternative Energy Efficiency and Conservation Authority (AEECA), Alternative Energy Development Board (AEDB), National Commission for Human Rights (NCHR) and National Commission for Children Rights (NCCR).
In its meeting, scheduled to be held today (30th July), the federal cabinet would discuss and likely approve the already shortlisted candidates for key government slots.
According to details, a summary to appoint the managing director (MD) of National Energy and Efficiency and Conservation Authority has been forwarded to the cabinet while three names have name suggested for the top slot of the authority. These include Nida Rizwan Farid, Sardar Moazam and Gul Najam Jami. The Power Division has recommended appointing Nida Rizwan Farid as the managing director.
Similarly, the Power Division has forwarded three names for the top slot of AEDB to the cabinet. These include Rana Abdul Jabbar, Azhar Khadim and Zahid Majeed. The division has recommended appointing Rana Abdul Jabbar as managing director of AEDB.
It was learnt that the Establishment Division has also forwarded three names for PASSCO managing director. The summary contains the names of grade 21 officers Imran Nasir Khan, Asmat Tahira and Muhammad Asif.
The Ministry of Human Rights has sought the cabinet's permission for the appointment of the chairman and members for National Commission for Human Rights, while the Ministry of Education has asked the cabinet to allow the appointment of a chairperson for National Commission for Children Rights.
For these key positions, advertisements in the newspapers would be made to seek applications.
It is relevant to mention that PM Imran Khan had advised all federal ministries and divisions to appoint heads on a regular basis and refrain from giving extensions to those heads whose job contracts were expiring.