ISLAMABAD: The government appears to have decided not to privatise Telephone Industries of Pakistan (TIP), which has been financially closed since 2006.
Instead, IT and Telecommunication Minister Khalid Maqbool Siddiqui plans to issue an Expression of Interest (EOI) soon to attract potential investors to revive TIP as a joint venture. The TIP in this regard has already listed a tender on its website.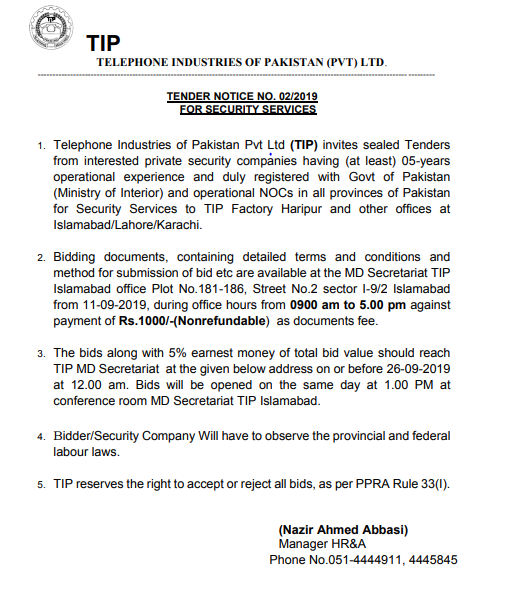 TIP is a 100pc government-owned entity that has now officially been delisted from the privatisation list. During the meeting of the NA Committee on IT and Telecom on Thursday, the IT minister said, "The location of the TIP is on the main CPEC route and that makes it a significant government asset. Selling the property would also not yield as much return as another piece of land in say Punjab would have fetched."
He said that several entrepreneurs from a number of industries have already expressed their desire to invest and revive the TIP area. "A Turkish company is planning to develop a water plant while different Chinese companies are mulling to establish smartphone manufacturing plants."
The committee was discussing the issue pertaining to the release of salaries to be paid to 200 employees and pensioners of TIP on account of pay and pension increments for the year 2017-18.
As of now, the increases announced by the government in the salaries and pensions of government employees have not directly translated to the salaries and pensions of TIP employees, on account of them being the company employees as opposed to government servants. Therefore, the NA standing committee has to approve the release of the said funds.