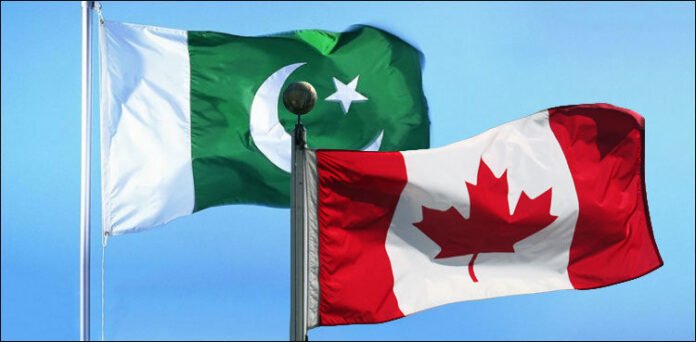 ISLAMABAD: Canadian High Commissioner to Pakistan Wendy Gilmour said on Friday that Canadian companies are looking forward to investing in Pakistan, especially in its transmission and renewable energy sector.
The high commissioner said this during a meeting with Adviser to Prime Minister on Commerce Abdul Razak Dawood at the Ministry of Commerce.
The two dignitaries expressed their satisfaction over the pace and direction of bilateral trade, investment and business relations.
The envoy stated that her country was looking forward to having a very productive dialogue with Pakistan in the upcoming meeting of Pakistan-Canada Joint Working Group.
The adviser, while welcoming the overtures of Canadian companies to invest in Pakistan, said that the country has a huge potential of wind energy and is looking forward to generate 10,000MW of energy from renewable resources.
The adviser also apprised the envoy about the recently announced e-Commerce Policy, which is aimed at fully realising the potential of IT professionals in Pakistan.
The high commissioner welcomed the policy, saying that it would give impetus to the rising IT business collaboration between the companies of both sides. She shared the stories of successful joint ventures of established Canadian IT companies with Pakistan counterparts.
Both sides renewed the assurance to further enhance the economic relations at an accelerated pace.