ISLAMABAD: The Federal Board of Revenue (FBR) on Friday issued a photograph of the letter submitted to the Sindh High Court (SHC) by multiple banking and financial institutions, seeking withdrawal of cases filed against the authority.
The cases mentioned in the application were related to the initial refusal by the institutions to surrender their clients' data to FBR.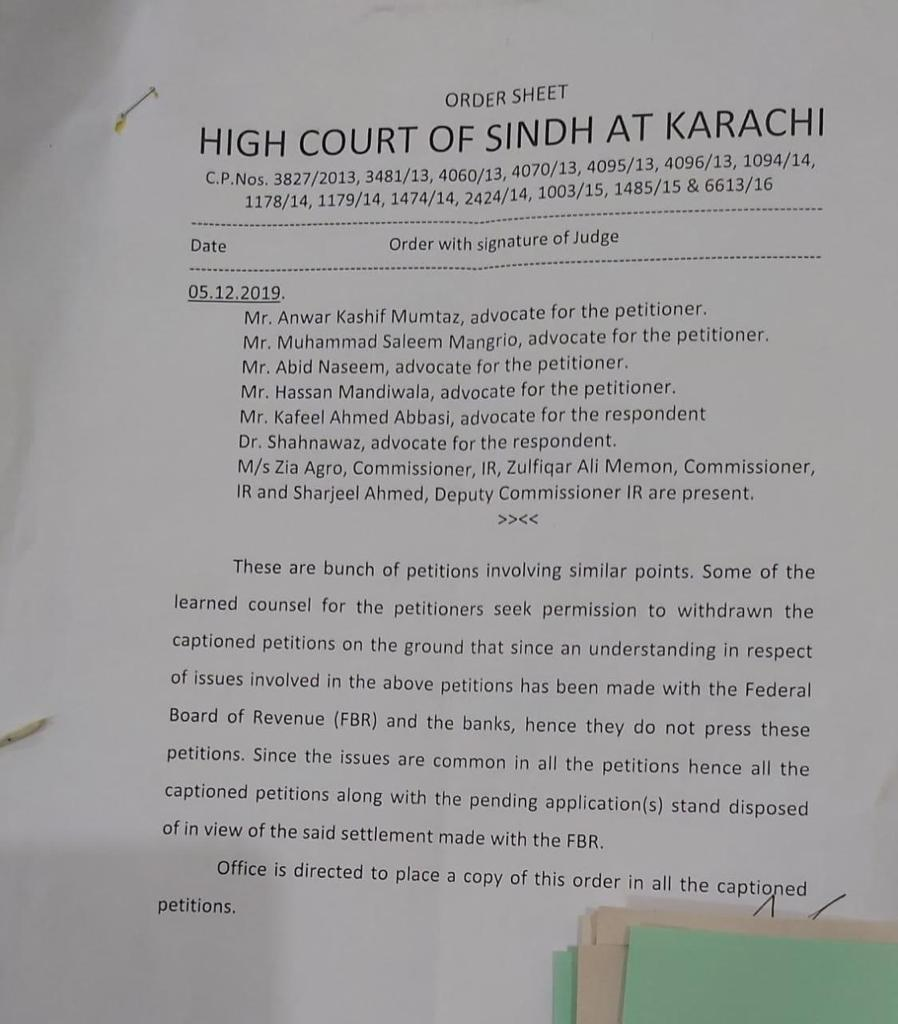 FBR spokesperson Adnan Akram Bajwa told Profit, "There are innumerable cases like this but as the FBR chairman tweeted a few days ago, a consensus has been reached with Pakistan Bank Association and presidents of all banks and they have agreed to withdraw their pending litigation on the matter of furnishing certain information."
Article continues after this advertisement
He said that after this agreement, those who had filed cases against FBR have now submitted request to withdraw them.
Shortly afterwards, the FBR chairman announced on Twitter that the process of implementation of agreement with traders will start next week. "Committees represented by the traders of each area/market, covering the whole country will be notified. Traders and FBR will work together for registration," he said.