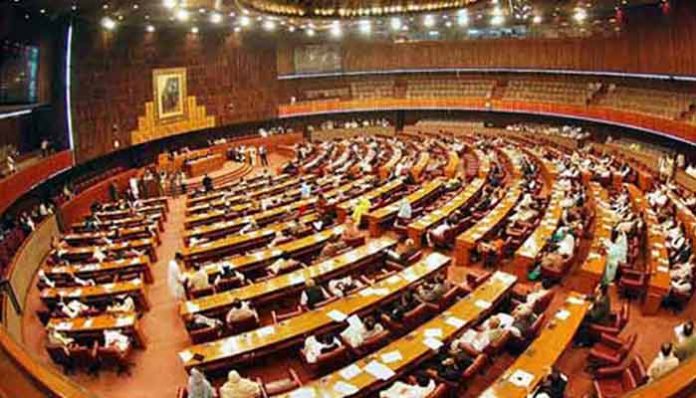 –Once passed, Pakistan-origin products will be branded accordingly, valued highly in the global market
ISLAMABAD: The upper house of the Parliament has referred the long-pending Geographical Indications (GI) Bill to the Senate Standing Committee on Commerce for further deliberations.
A geographical indication is a sign used on products to identify the place of their origin. Since the past governments had failed to pass the bill in the last 12 years, some foreign companies had been using Pakistan-origin products under their nametags.
Following Sunday's development, the Senate body will discuss the bill in detail and place it before the upper house for its approval, after which the bill will be forwarded to the lower house for the final debate.
According to officials in the Ministry of Commerce, the GI Bill, 2020, which is in its final shape, would pave way for the protection of Pakistani brands worldwide. Officials also said that it will ensure that local goods are valued highly abroad.
Once the bill is passed, Pakistani products, including oranges from Sargodha, mangoes from Multan, Sindhi Ajrak, Balochi Saji, Peshawari Chapal, etc. will be introduced in the international market as national brands of Pakistan.
It is worth mentioning here that member countries of the World Trade Organisation are required to protect GIs under Article 22-24 of the Trade-Related Aspects of Intellectual Property Rights agreement.
As per the proposed set up, application for registration of a GI will be filed by a government body representing the actors (producers, processors, etc.) of the specific GI product. The application will be accompanied by a series of details from history, origin of the product to the processing of the product.
The GI bill entails that once a GI is registered, any infringement can be reported both by the registrant and by authorised users whose names have been entered in the register. Infringement includes misrepresentation of the origin of the goods because it constitutes an act of unfair competition.
The proposed bill also provides for both civil and criminal remedies in cases of infringement. Civil remedies include the imposition of fines, forfeiture to government of all goods and things, means of which the offence had been committed, damages, account of profit, together with or without any order for delivery of the infringing label and indications for destruction or erasure. The criminal remedies include the imposition of fine or imprisonment or both. All suits for infringement shall be filed before Intellectual Property Tribunal. An appeal against the decision of the registrar shall lie before the high court. The bill specifies that a trademark shall not be granted if it contains a GI for goods and the products do not originate from the region in question.