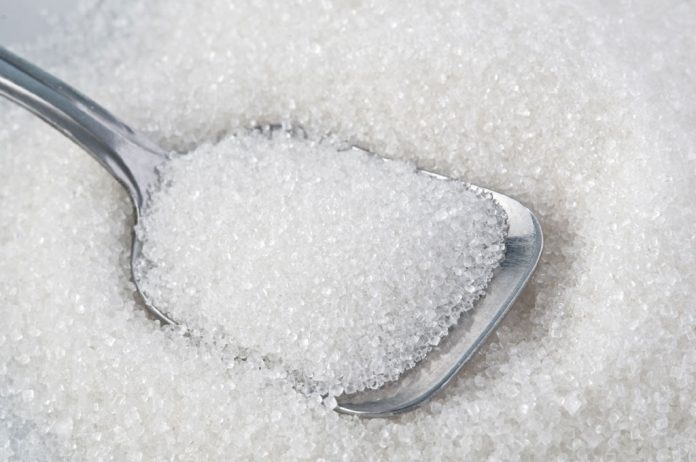 The Pakistan Tehreek Insaf (PTI) government will import at least 300,000 tons of refined sugar in an attempt to control surging prices of the commodity that have been hounding the market.  
Sources informed Profit  that the decision had been taken a few days ago in a meeting of the Sugar Advisory Board (SAB). This was followed by the Ministry of Industries and production asking the Trading Corporation of Pakistan (TCP) to ensure that 300,000 tons of refined sugar is imported in order to maintain a strategic reserve of sugar, while giving the market some breathing room at the same time.  
Presently, the average retail price of sugar as of January 30 2019 is Rs 79.06/Kg as per Pakistan Bureau of Statistics (PBS).
Sources said that the government has also decided to discontinue the export  quota from 1.100 million tons of sugar, and the SAB has directed the commerce ministry to approach ECC for this at the earliest. 
The import may just be a stop-gap solution, since representatives of Punjab and Khyber Pakhtunkhwa governments revealed during the SAB meeting that due to overall decline in sugarcane production in the previous year, production of sugar is expected to be decreased in the current crushing session.
This has been corroborated by the fact that the national average retail prices have constantly been on an upwards hike, despite the crushing season currently in motion. 
In addition to this, sources revealed that the Secretary Industries and Production (I&P) had also discussed rising prices of sugar in a meeting held as far back as October 2019. The secretary then wrote a letter to the provincial chief secretaries making a plea to control hoarding and profiteering in the respective provinces. 
This was followed by the Government of Punjab fixing the retail price of Sugar at Rs70/kg utilizing powers under the Price Control and Prevention of Profiteering and Hoarding Act, 1977 in all its districts. Similarly, the Khyber Pakhtunkhwa Government said that they would also take serious action against profiteering and hoarding. Moreover, during the current price hike, the l&P division wrote again to the provincial chief secretaries, requesting them to control the recent price hike in the country, sources added.
Presently, according to the International Sugar Organization, the international white sugar price should be Rs.62.60/ kg. At federal level, TCP, Commerce Division can import sugar for domestic use with no tax and duties that would make imported sugar cheaper than domestically produced sugar and ease the situation so keeping in view, the ministry of industries and production has asked the TCP to import 300,000 tons of refined sugar in order to maintain strategic reserve of sugar.