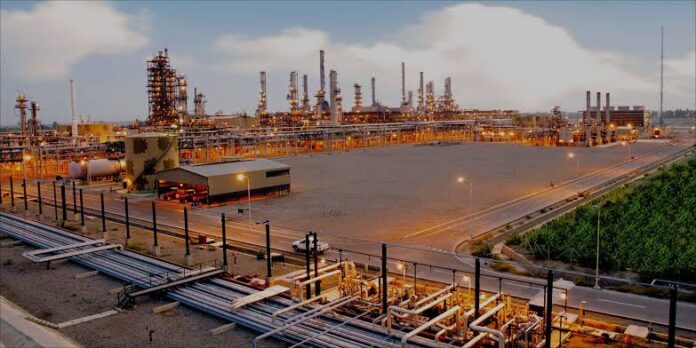 ISLAMABAD: Pak-Arab Oil Refinery Limited (PARCO) has shut down its refinery for approximately two months due to initiation of repair and maintenance work.
As a result of this closure, refining of 100,000 barrels crude oil per day will be halted, said sources privy to the development.
Although all refineries in the country are bound to initiate repair and maintenance work after every three years, PARCO has initiated the same after almost seven years.
A PARCO official, on the condition of anonymity, confirmed that the refinery is scheduled for maintenance work and that the Petroleum Division has already given its approval in this regard.
"The repair and maintenance will continue for 53 days," he added.
As per the sources, as many as eight oil refineries are currently operating in the country: Pakistan Refinery, National Refinery, PARCO, Attock Refinery, Byco-I and II, ENAR Petroleum Refining Facility (ENAR¬I) and ENAR Petroleum Refining Facility (ENAR-II). Meanwhile, six oil refinery projects are currently at different stages of completion to ramp up crude oil refining capacity in Pakistan.
"The government, in a bid to meet the ever-growing energy requirements of the country, is making all-out efforts to upgrade the existing oil refineries and establish new deep conversion facilities to meet the country's fuel requirements," said a source in the Petroleum Division.
PARCO, a joint venture between Government of Pakistan and the Emirate of Abu Dhabi, was incorporated as a public limited company in 1974. Pakistan holds 60pc of the shareholding while 40pc of the shares are held by Abu Dhabi.