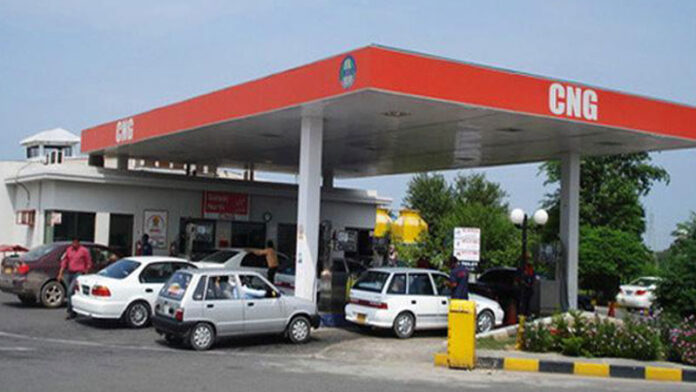 PESHAWAR: Owners and dealers of Compressed Natural Gas (CNG) have demanded the government to announce a 'special financial relief package' for the sector, as it was bearing the adverse effects of coronavirus outbreak in the country.
In a meeting with Sarhad Chamber of Commerce and Industry President Engr Maqsood Pervaiz though video link on Saturday, the CNG owners said under the special relief package, the government should reduce gas tariff to Rs780 per MMBUTU across the country, as this rate would help maintain parity between CNG and petrol.
They further asked the government to charge sale tax on the cost of gas at 17pc only, besides seeking a 4pc exemption in income tax.
The sector representatives demanded the government to allow payment for upcoming month gas bill in four equal instalments so that the CNG industry could be rescued in wake of coronavirus pandemic. They maintained that an immediate announcement of a special relief financial package for the CNG sector was necessary for them to avert closures.
Speaking on the occasion, Engr Maqsood Pervaiz welcomed the government's move to reduce petrol and diesel prices by up to Rs15 per litre, saying the initiative would "definitely give relief to masses and industries".
However, he reiterated that the government must reduce gas tariff and exempt the CNG sector from income and sale taxes through a special economic relief package.
The SCCI chief noted that the gas tariff has gone up by 71 per cent during the last 10 years owing to the imposition of various taxes on the CNG sector.
He feared if the government does not announce a relief package for the CNG sector, the industry, which is already facing multiple problems, will become totally unfeasible, investments worth billions of rupees [in the sector] would go to waste, while hundreds of thousands would be left unemployed.
Pervaiz said that a number of CNG stations had already closed down due to high taxation, unfriendly policies and other issues.
"High prices of CNG will have its impact on the masses as well, as most of the public transport is plying on CNG. Therefore, we urge Prime Minister Imran Khan to announce a special relief package to rescue this important sector in the wake of coronavirus."