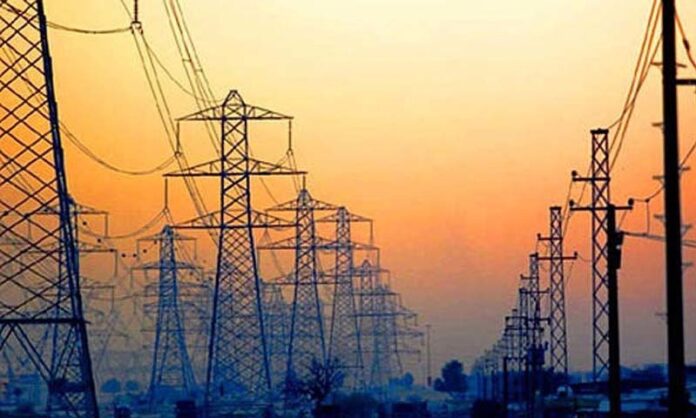 LAHORE: The Multan Electric Power Company (MEPCO) on Monday flouted the notification of the Power Division regarding an extension in the date of electricity bills till April 7, and disconnected power connections of around 25 textile mills that fall under its jurisdiction.
Among 25 textile mills are Allah Wasaya Textile and Finishing Mills Limited, Hasnain Textile and Mahmood Textile Mills.
The Power Division, in its March 26 notification, had asked the power distribution companies (DISCOs) to extend the date of electricity bills as of April 7 without the Late Payment Surcharge (LPS) and implement this decision forthwith.
The division also directed the Pakistan Electric Power Company (PEPCO) and the Power Information Technology Company (PITC) to strictly ensure instructions and forward their compliance reports urgently.
According to sources in the textile sector, all DISCOs of the country including the Lahore Electric Supply Company (LESCO), the Gujranwala Electric Power Company (GEPCO), the Faisalabad Electric Supply Company (FESCO) and others are complying with the PD's notification issued on March 26.
Sources added that the All Pakistan Textile Mills Association (APTMA) also brought it into the notice of Commerce Secretary Sardar Ahmad Nawaz Sukhera that MEPCO's Chief Executive Officer Tahir Javed had refused to accept the division's notification saying, "MEPCO is a sovereign company and doesn't recognise the Power Division's notification."
The association also informed the commerce secretary that MEPCO had also overcharged textile industry consumers in earlier months and as per notification of 7.5 cents per kWh the company had to refund amounts more than bills issued currently.
Sources said Monday was the last date for payment of previously issued bills that had been extended by the division itself.
These factories have residential colonies for their workers who are forced to live without electricity, they added.
APTMA Executive Director Shahid Sattar, in a letter to the Commerce Secretary, also stated that the non-implementation of PD' notification by MEPCO was highly regrettable and had brought bad name to the government.
"It is requested that these industrial consumers be reconnected immediately so that workers living in the colonies could avoid facing lockdown in situation without electricity," the letter reads.
Talking to Pakistan Today, APTMA Punjab Chairman Adil Bashir said the Ministry of Power should take immediate action against the MEPCO CEO for showing irresponsible attitude.
MEPCO chief Tahir Javed told this scribe that the claim of APTMA and textile millers was unjustified because that notification issued by the division was for domestic consumers only.
When asked all other DISCOs are complying with the said notification and have extended the date of bills for industrial consumers as well, Javed said MEPCO had nothing to do with other DISCOs. "We are independent in our decisions," he claimed.
Meanwhile, upon being informed on the issue, Commerce Secretary Ahmad Nawaz Sukhera said the government has deferred the deadline for payment of industrial bills to April 7.
He said in a tweet, "I was informed of this issue an hour or so ago. Thanks to the intervention of PMO & Minister Power, the issue stands resolved now. The deadline given by Power Division of April 07 for payment of industrial bills will be honored by MEPCO."