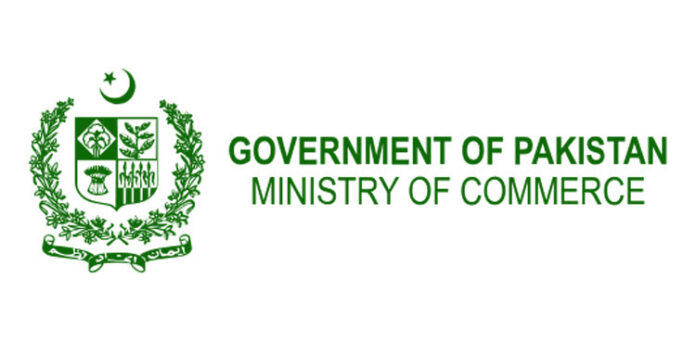 ISLAMABAD: As the country's exporters are faced with a loss of over $3 to $4 billion due to the global outbreak of coronavirus, the Ministry of Commerce (MoC) has assured exporters that the government would address their fears regarding cancellation of import orders.
In a tweet, Secretary Commerce Ahmed Nawaz Sukhera suggested the exporters to approach the relevant embassy and commercial attaches so they can pick up the matter with the buyers.
"MoC requests all exporters facing Order Cancellations by their foreign buyers to contact our Trade and Investment Officers (TIO) in the country concerned to approach the buyers to assist you in retaining the orders. Please mention the exact contact details, order details and clearly specify what you would want from them," the secretary tweeted.
He further said that the representatives of trade bodies would be contacted to make a comprehensive strategy in this regard.
"MoC will also be emailing Chambers of Commerce and Industry and Trade Associations in this regard," he added.
After lockdowns in a number of countries, Pakistan exporters havd started fearing huge losses this year.
According to a member of the Federation of Pakistan Chambers of Commerce and Industry (FPCCI), the country's exports are going to take a massive hit with very little or no exports to show in the last quarter of the current fiscal year.
Duing the first eight months (Jul-Feb) of the current fiscal year, Pakistan's average exports clocked in at $2 billion per month, according to the Pakistan Bureau of Statistics (PBS).
"Since exports are expected to fall for at least two months, $4 billion loss is obvious," the FPCCI official said. "The annual export fugure would not cross the $20 billion mark in FY20."
Meanwhile, according to an official at the MoC, the share of industrial production in the overall GDP stands at around 18pc and that at least one-third of the industrial production may be impacted by the shutdowns. However, the agriculture sector, whose share in GDP is 50pc, is fortunately expected to remain unhurt since the government is making sure that the ready-to-harvest wheat crop is procured to achieve food security, he added.
Talking to this scribe, Pakistan Fruit and Vegetable Exporters, Importers and Merchant Association chief Waheed Ahmed said the country's horticulture exports are expected to decline by at least 15pc due to the closue of internatonal markets.
"Businesses are coping with massive losses and disrupted supply chains due to factory shutdowns and quarantine measures, restricting movement and business activity," he added.