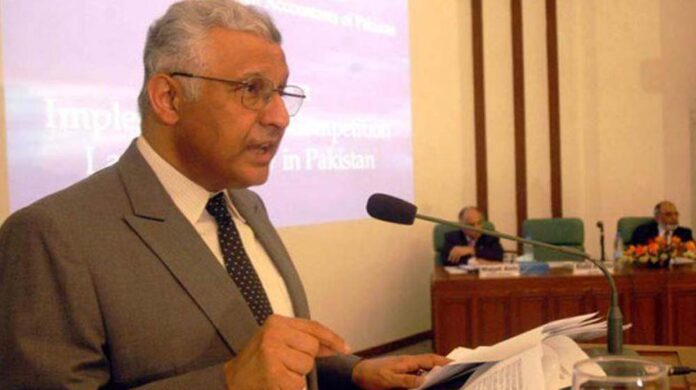 ISLAMABAD: After a settlement with the government, the chairman of the Securities Exchange Commission of Pakistan (SECP) Policy Board has finally tendered his resignation. However, he would continue to serve as a member of the policy board.
Khalid Mirza was appointed as the chairman of the SECP Policy Board in November 2018, when Asad Umar was the finance minister. He was also the first private sector expert to head the policy board; finance secretaries had traditionally been holding the position.
On Aug 9, 2019, the federal cabinet decided to reverse its decision and called for the removal of both the chairmen of SECP as well as the Securities and Exchange Policy Board.
As a result, SECP commissioner Farrukh Sabazwari was replaced by commissioner Aamir Khan as the SECP chairman.
However, when the notification regarding the replacement of SECP Policy Board Chairman Khalid Mirza with member Masood Ali Naqvi was issued on August 23, the former challenged the cabinet's decision in the Islamabad High Court through his counsel Zainab Janjua.
IHC Chief Justice Athar Minallah suspended the notification and restored Khalid Mirza as policy board chairman.
While confirming the development, Khalid Mirza said that he had resigned from the chairman's slot after the government withdrew its notification regarding his removal as a member of the policy board. "I have told this several times to the government authorities and same was stated to the IHC by my counsel that the government cannot remove any member just at their will," Khalid Mirza maintained. "This is not about me or any person but an issue of principles. The government has the right to change the SECP policy board chairman, but the members should at least complete their tenure."
Although the finance ministry is yet to appoint a new chairman for the SECP Policy Board, the commission's senior management has directed its IT department to amend the website and remove the title "chairman" from the name of Khalid Mirza.