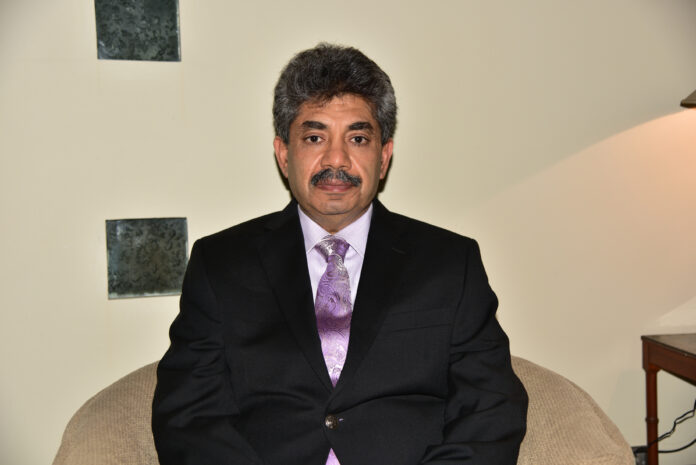 It takes some audacity to for a company with stagnating revenue to think that they have what it takes to displace Chinese textile companies on the global market, so it is perhaps a testament to just how disruptive the coronavirus pandemic has been to the world of business that a company like Masood Textile is contemplating plans to take market share on the global stage despite currently being on its third consecutive year of declining revenue. 
Masood Textile is a Faisalabad-based vertically integrated textile manufacturer, and one of the largest such companies in Pakistan. Its CEO, Shahid Nazir, has a hypothesis: that Pakistani manufacturers have the chance to displace Chinese manufacturers as among the leading suppliers of denim to markets in North America and Europe, a trend that he believes will likely be accelerated by the pandemic. 
Nazir has in the past few months been trying to capture a slice of the textile industry that has just made itself available. In the past couple of years, China has ceded some space in the denim market, and regional players in South Asia have been butting heads to get a slice of the slice China has let go. 
But with China in the last throes of its epic battle with coronavirus, and the rest of the world just getting started with its battle, denim and textiles will be the last thing on anyone's mind. Is the looming crash from the recession and Pakistan's uphill and crippling battle with the virus the end of the road for Nazir, who aspired to become a dominant player in the market? Or will he find the post corona world to be more opportunity than hindrance? 
Profit looks into how Nazir was angling to make Pakistan's industry shine, and whether or not his chances have been dashed by the coronavirus like those of so many others.
State of the industry
The coronavirus has effectively led to a virtual shutdown of one of the world's biggest economies, China, which is also the largest textile producing and exporting country of the world. Their textile production and trade is valued at approximately $119 billion.
Over the past couple of years, however, China has been slipping on the textile front. The country has ceded global apparel market space worth approximately $20 billion. This significant loosening of the hold on textiles has meant that textile exporters and manufacturers in the South Asian region, including India and Bangladesh, have been vying to capture this $20 billion. But once again, their ambitions have been rendered redundant over the past couple of months as they too prepare to deal with the worst that the current epidemic has yet to reveal.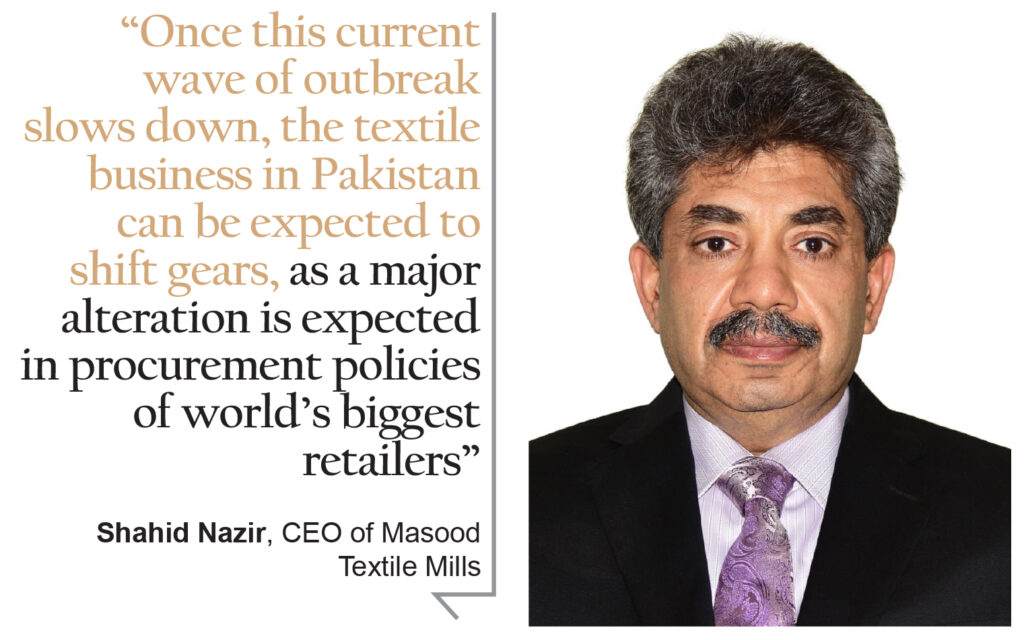 Pakistan too had been trying its hand in getting a hold of some part of this $20 billion. After learning that China has gradually let some of the market go and it was up for grabs, the Pakistan Ministry of Commerce (MoC) also stepped in to grab this once in a lifetime opportunity to increase the country's apparel exports by as much as $20 billion. Now Pakistan is also halted, with lockdowns in the country's financial and textile hubs including Lahore, Faisalabad and Karachi. 
The MoC had arranged a moot before the complete lockdown comprising office bearers of All Pakistan Textile Mills Association (APTMA), leading textile exporters and manufacturers, in which the impact of coronavirus on international trade and how Pakistan could increase its market share by capitalising this opportunity were discussed.
Profit met with one of the largest textile exporters of Pakistan, Shahid Nazir, who is the Chief Executive Officer (CEO), of Masood Textile Mills (MTM), a leading textile and apparel manufacturer of Pakistan.
The picture that Nazir paints is a bleak one. The panic of the coronavirus pandemic has meant that a majority of retailers and brands have closed their stores and stopped further shipments of goods due to closure of borders, markets and ports globally including in the European Union and the United States – the places worst hit by the virus, and vital markets for the textile industry globally.
However, this has not meant Nazir is giving up hope any time soon, but is rather looking for further opportunities. He hopes that once this current wave of outbreak slows down, the textile business in Pakistan can be expected to shift gears, as a major alteration is expected in procurement policies of world's biggest retailers.
And with the release of duty refunds to exporters by the government, the cash flow position of the textile industry has improved considerably. Many in the industry are hoping to weather out the storm and reap the benefits once it passes.
In addition, the plunge in oil prices is yet another opportunity and recent assurance and support from the government for the exports oriented sector to provide electricity and gas at the competitive rate of 7.5 US cents per kilowatt-hour (kWh) and $6.5 per million British thermal units (mmbtu) respectively will further improve the liquidity of the exports oriented sector once situation improves, he said.
"Once the situation starts improving, MTM is all set to take full advantage of the situation and play its part in increasing the country's exports," Nazir tells us.
Who are the Masood Textile management?
Shahid Nazir is the son of leading businessman and former parliamentarian Chaudhary Nazir Ahmad, who was the founder and owner of Kohistan Transport Company. He also founded Masood Textile Mills in 1974. The family is one of the many in Pakistan who run large businesses and have strong political connections as well.
Shahid Nazir's younger brother Asim Nazir is an elected Member of National Assembly of Pakistan (MNA) from the ruling Pakistan Tehrik-e-Insaf (PTI). He is also the son-in-law of Chaudhry Muhammad Ashfaq, vice president of the PTI and brother-in-law of Mian Kashif Ashfaq, CEO of of home textile retail brand ChenOne. His other younger brother Zahid Nazir is a former district nazim of Faisalabad and former member of the Punjab Assembly.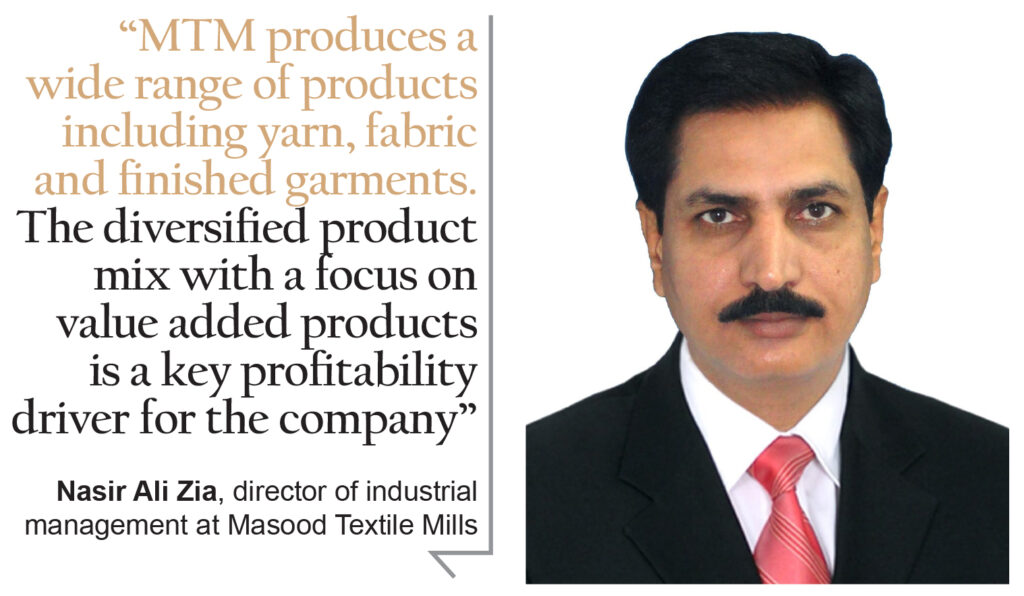 The family previously owned a Coca Cola bottling franchise in Faisalabad as well they sold back to Coca Cola, when the global beverage giant re-consolidated its presence in Pakistan under a single bottling company owned by one of its bottling partners in Turkey. Shahid Nazir was also elected as the member of the National Assembly once after the demise of his father but he did not participate much in active politics, although his younger brothers are actively involved in politics.
The company's website mentions that Nazir has an MBA from London, but does not specify which university he studied at. According to sources in the Faisalabad textile sector, Nazir was instrumental in reviving the fortunes of his family's company – which is also listed on the Pakistan Stock Exchange – after his return from the UK in 1990.
Masood Textile Mills had started off with a single spinning unit in 1974, and over the next few years had been able to expand to four units. Subsequent recessions in the late 1970s and early 1980s meant that three of those four units were eventually shut down again. 
Nazir's key insight upon returning to Pakistan and taking control of Masood Textile's management was to realise that the company could make a significant amount of revenue by converting its production towards manufacturing t-shirts, which were beginning to dramatically increase in popularity back in the early 1990s. That pivot helped the company become one of the leading manufacturers of textiles in Pakistan.
The company is now a supplier to some of the largest retailers North America and Europe. Among its customers are names like JCPenney, Macy's, Amazon, Target, Tommy, Kik, Reebok, PVH, Izod, WalMart, Quicksilver, S. Oliver, DC Shoes, Champs, PME Legend, Jack & Jones, Pepe Jeans, Lee Cooper, Billabong, Mango, Teddy Smith, etc.
The company's management claims that a significant proportion of their revenue comes from companies who have been their buyers for several years and have repeatedly returned to Masood Textiles as one of their suppliers.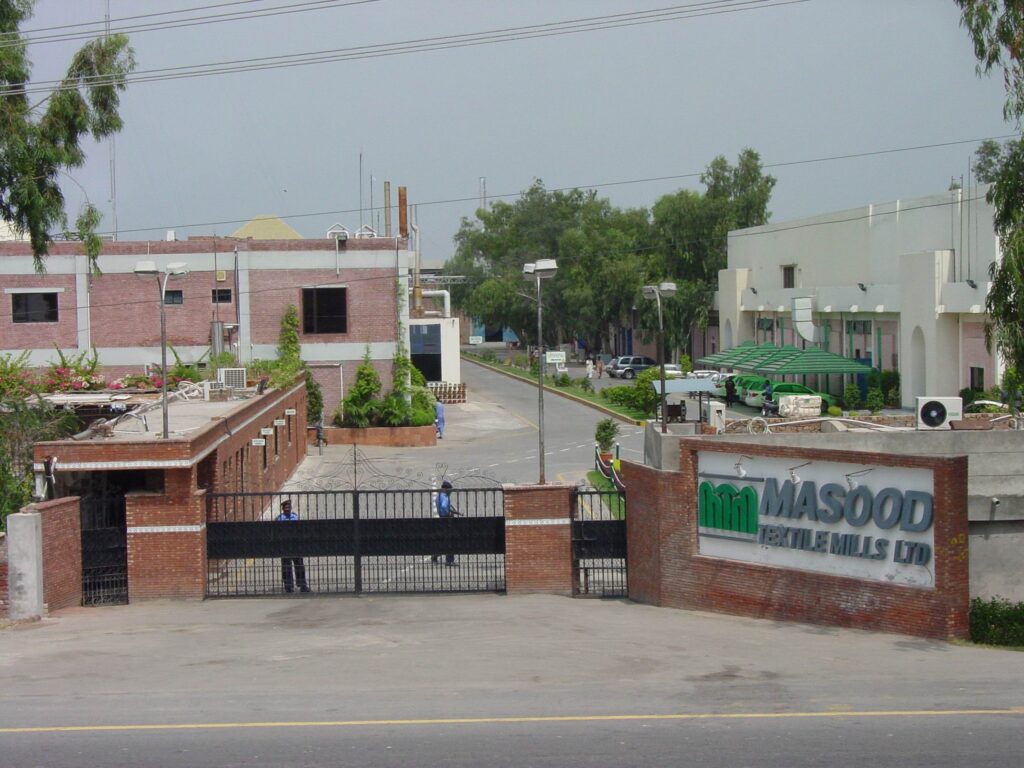 Over the last few years, Masood Textile has also sought to deepen its capital base by taking strategic equity stakes from Chinese companies. In 2014, Shanghai Challenge Textile, a Chinese textile company acquired a 24.3% stake in Masood Textile. And in 2015, Zhejiang Xinao Industry Company Ltd, another Chinese company, acquired a 12.7% stake of Masood Textile.
That injection of capital from Chinese companies has allowed the company to access not just cash, but also the research and development resources and expertise of those companies. Masood Textile now operates a product development center in Humen, China, which is part of the company's efforts to forge itself into a more robust competitor on the global stage.
Mian Zeeshan, a Faisalabad-based expert on textiles and the apparel industry, told Profit that Masood Textile has made a concerted effort to evolve its business model and move itself further up the value chain. It used to serve customers with basic, semi-fashioned articles of clothing around the world, with a relatively small portion of its business coming from ready-made garments.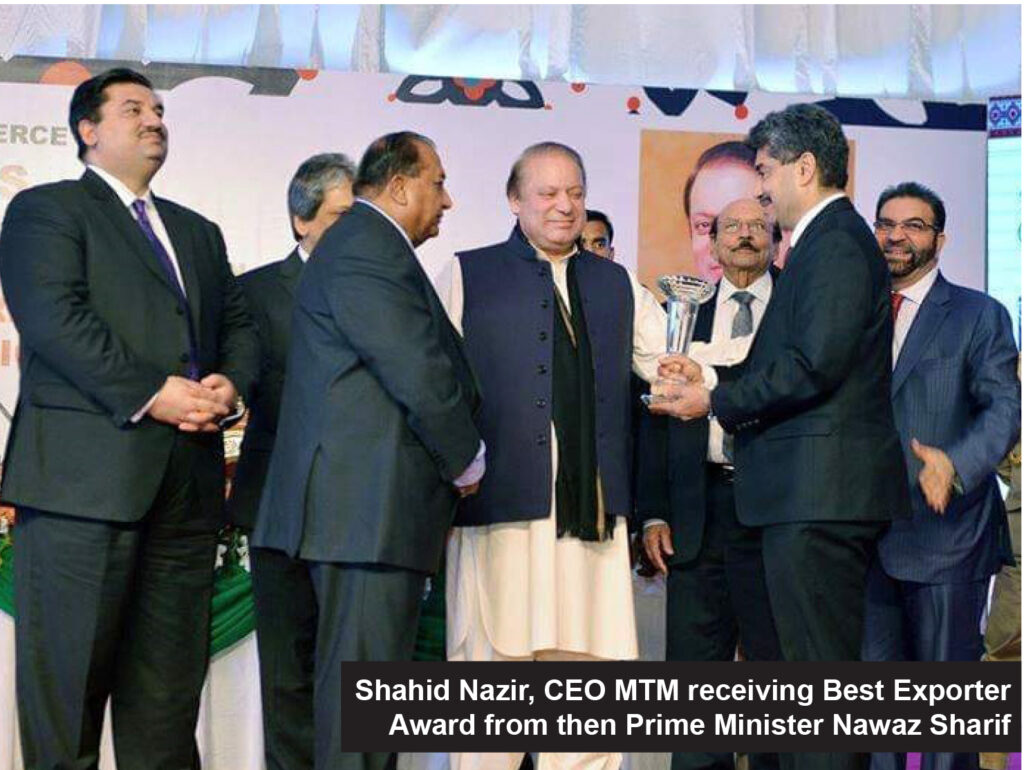 "Masood Textile has changed its business modality and converted its business idea by shifting from basic to fashioned articles with a higher profit margin," Zeeshan said. 
Confirming the above development, Nasir Ali Zia, director of industrial management at Masood Textile, told Profit that with this strategy, the company now serves only customers in the fashioned, or readymade garments, segment of the market. Its consistent ability to do so is likely to yield significantly higher profit margins for Masood Textiles.
Stagnation over the past decade
The strategy cannot come soon enough for the company, since it has seen a stagnation in its ability to generate revenue over the past decade.
Between 2004 and 2011, Masood Textile Mills grew its revenues rapidly, from $56 million in 2004 to $218 million in 2011, an average annual growth of 21.4% per year in US dollar terms, despite that period including 2008 and 2009, both of which saw significant declines in the value of the rupee.
Since that time, however, Masood Textile's growth has stagnated significantly. Between end of fiscal year 2011 and calendar year 2019 (a period of eight and a half years), the company's revenue grew by a paltry average of 0.9% per year in US dollar terms, to just $237 million in the 12 months ending December 31, 2019, the latest period for which financial statements are available.

Part of the problem had been that it was competing in a market segment that was increasingly dominated by low-cost producers in Bangladesh and Vietnam, who had the added advantage of lower tariff barriers in markets in Europe compared to Pakistani manufacturers. In other words, Masood Textile faced a choice: stay at the bottom of the value chain and watch its business continue to stagnate and possibly even decline, or instead invest in growth and move itself up the value chain.
It chose the latter option.
As stated above, in 2014 and 2015, the company sought investment from Chinese manufacturers, which gave it access both to cash as well as research and development capabilities. But all of those resources would be wasted without a coherent strategy to implement. That is where the shift from basic garments to fully fashioned, readymade garments came in.
Over the next five years – that is, between 2014 and 2019 – Masood Textile invested heavily in capital expenditures to expand its capacity in printing, embroidery, laundry and yarn & cotton dyeing, etc. to execute customer orders, according to Zia. According to Profit's analysis of Masood Textile's financial statements, the company invested Rs8.2 billion in expanding its capacity over that five-year period.
Indeed, Masood Textile completely reoriented the way it utilises its cash in order to meet that goal. In the five years prior to 2014, the company spent an average of 37% of its earnings before interest, taxation, depreciation, and amortisation (EBITDA) on capital expenditures. Since 2014, that number has gone up to an average of 61% of EBITDA.

While that investment has yet to result in an increase in revenue, the company's management is hoping that the disruption in global markets caused by the coronavirus pandemic will create the opportunity for them to continue growing their business and capitalise on all of the investments they have made in their own production capacity.
The scope of the opportunity
According to the World Denim Fabric Foreign, a trade report released by the Istanbul Textile and Raw Materials Exporters Association in 2019, Pakistan is one of the top five denim exporters in the world along with China, India, Hong Kong and Turkey.
China was the market leader in the global market last year with $2 billion worth exports of denim, which is 42% of the total global export. Pakistan stood second with a share of 11.7% followed by India, Hong Kong and Turkey with market shares of 8.2%, 7.4% and 6.8% respectively. 
The goal for exporters like Masood Textile, before the coronavirus pandemic, was to see Pakistan move ahead of China and become the leader in denim export, but things are a little bit more murky now. But that does not mean there is no hope.  

One textile sector expert, who spoke to Profit on the condition of anonymity, added that after the recent Covid-19 outbreak, China is likely to witness a decrease in its market share of the global denim market, and it would be an opportunity for its regional competitors in general and Pakistan in particular to increase its market share of the global denim market. 
It was with this opportunity in  mind that Masood Textile Mills had also added denim to its production line, the expert said. According to them, Masood Textile's expansion plan included a recent investment of Rs4 billion to expand both horizontally and vertically.
"Polyester and denim have been added to Masood's production profile and value addition has been the main focus," Nazir confirmed to Profit. "The latest state of the art laundry and printing facilities have been added with other latest equipment. This will certainly contribute towards enhancing MTM's profitability." 
"MTM has converted its Spinning to 100% fashion yarn production and with our current capacity and capability we could easily cater next 4-5 years business requirements," Nazir said.
Lean operations
There is an ethos behind why Nazir believes he will be able to brave the tides and then continue right where he left off before Corona shook the world. At the core of it is how MTM has built itself into a modern unit, something Nazir proudly tells us about. 
There is an increasing concern regarding lean operations and supply chain management across the globe in the textile and apparel industry. This has particularly changed drastically during the last couple of decades or so, due to price competition and global sourcing all over the world. 
For Nazir, his company had the distinction of introducing lean manufacturing in the apparel manufacturing industry by using radio-frequency identification (RFID) Technology. RFID technology helps companies in real time production activities, supply chain management, transportation and items tracking.Nazir claimed that this has and continues to be MTM's driving force at the moment toward this new technology. 
"By using lean manufacturing at MTM, we are achieving the reduction of waste in a system through consideration of the following categories; overproduction, waiting (man or machine), transportation, business process, inventory or work in process and motion and rework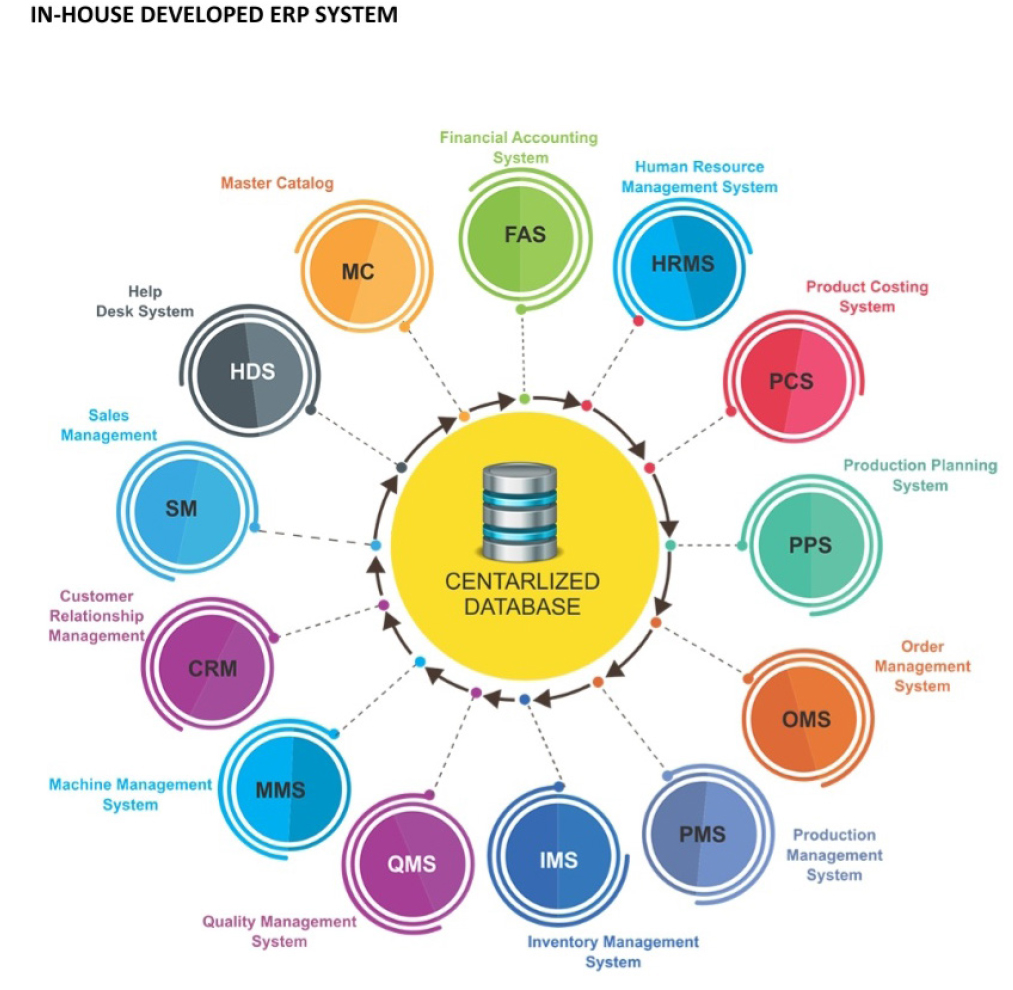 Nazir added that the switch to lean production and supply chain management came from an approach which focuses on cutting out the wastes while ensuring quality. 
"We switched to lean production and supply chain management with the aim to cut our costs by making the business more efficient and responsive to market needs," he said. 
Nazir, while highlighting the benefits of the lean concepts, said that it is a less expensive, much faster and better way of doing the right things at the right time and right place. 
"Lean operation and supply chain management not only eliminates or mitigates the material waste but also reduces the time in order to enhance the efficiency and also improves the processes of the textile and apparel industry," he said. This provides them with lower costs and short lead time advantages to MTM over its regional competitors. 
The company is thus completely vertical, providing it the flexibility and versatility towards quick response to customer requirements. Another boon has been GSP Plus status for Pakistan, which Nazir says is a blessing for a company like MTM, since they are focusing on enhancing business in fashion and sportswear while curtailing more basic domains like underwear.
Can they pull it off?
With the given scenario, Nazir thinks that MTM is all set to take full advantage of the opportunities as soon as the Covid-19 outbreak slows down in the textile and apparel industry. The good thing for companies such as MTM is that the space ceded by China in the textile market is not going anywhere, and will be there for the taking in some capacity after the wrose of the corona saga is over. 
"MTM is planning to take full advantage of reduction in oil, gas and electricity prices. The decrease in oil, gas and electricity prices would make our products regionally competitive and provide an additional advantage over Bangladesh and India, which would definitely help us in enhancing the exports of the country."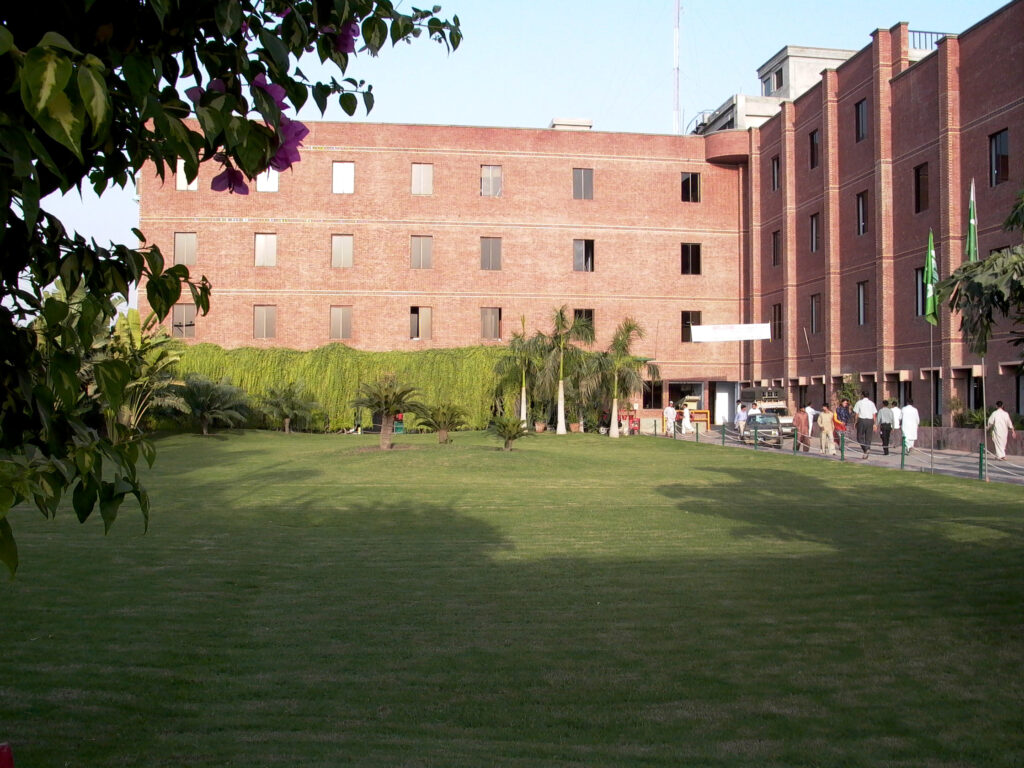 Nazir opined that value addition initiatives taken by MTM recently, especially in laundry, printing, denim and polyester dyeing would also help in enhancing the exports, as now they would be transforming basic low value garments to high value fashion. 
He added that to increase exports, MTM was making a rigorous and an all-out effort to capture new markets such as Japan and Scandinavia, but they had to stop amid the Covid-19 pandemic. But once this outbreak slows down, they are standing ready to capture those markets.  
Nazir said that they are improving their delivery time and quality levels to meet customers' expectations that would also help in enhancing the exports.
"We are concentrating on building technical and operational capabilities to anticipate futuristic customer requirements," he said. "To keep MTM abreast with latest trends, we have already offshore PD Centres and a team of globally renowned designers and sourcing experts as well."