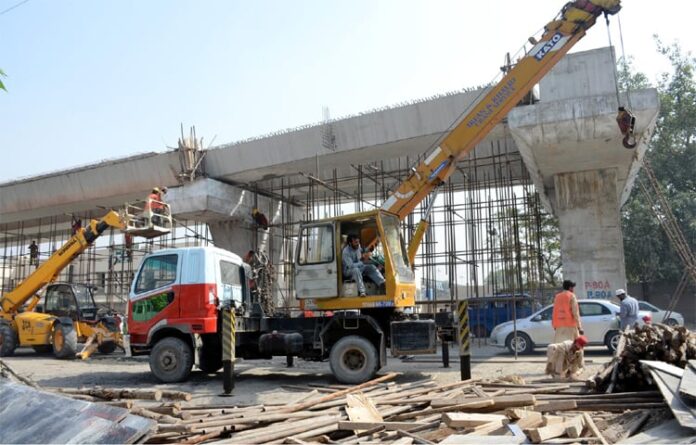 ISLAMABAD: Prime Minister Imran Khan has directed the Planning Commission to revive and strengthen its monitoring and evaluation sections in order to ensure real-time updates on development projects.
The direction was given after serious concerns were raised by the Prime Minister's Inspection Commission (PMIC) over the prevailing practices in project evaluation systems, resulting in project delays and cost overruns.
Based on PMIC recommendations, Planning, Development and Special Initiatives Minister Asad Umar on Friday ordered the strengthening of Project Monitoring & Evaluation System (PMES) for timely and evidence-based decisionmaking.
The minister was presiding over a meeting of the Planning Commission Advisory Committee.
He also directed his ministry's monitoring & evaluation wing to utilize the expertise of advisory committee members to implement a system that is modern, professional and according to the best global practices.
The meeting was also attended by MNA Najeeb Haroon, HUBCO Chief Executive Officer Khalid Mansoor and Pakistan Software House Association Chairman Syed Ahmad.
Earlier, on the directions of the PM, the PMIC had carried out a review of the Public Sector Development Programme (PSDP) and suggested full compliance with an August 15, 2017, decision that all projects costing Rs50 million to Rs500 million should be based on feasibilities studies prepared by the professionals hired by ministries, divisions, departments, executing agencies for respective project management units or planning cells.
"Also, such feasibility studies should include technical details of proposed projects including design, bills of quantities (BOQs) etc. besides complying with the directions of National Economic Council (NEC) for the project costing above Rs500 million".
The PMIC had also demanded that the project concept papers (PC-1) for the projects involving land acquisition be prepared separately or releases for the development works be made after land acquisition. Executing agencies should also ensure that the award of contract for development work is made after land acquisition.