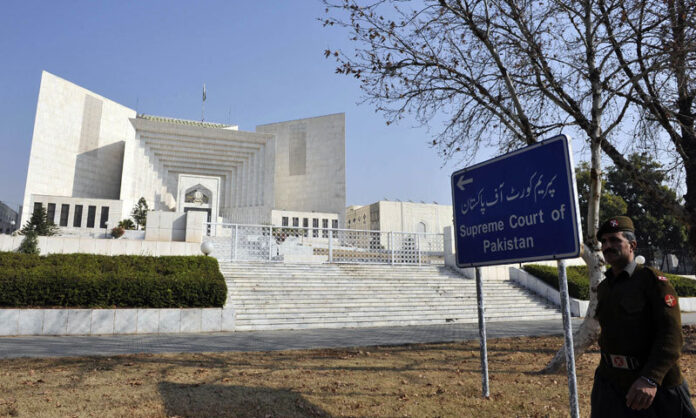 ISLAMABAD: A day after the federal government approached the Supreme Court (SC) against the Sindh High Court (SHC) stay order which barred authorities from acting on the recommendations of the inquiry report on the recent sugar crisis which witnessed an artificial surge in the price of the commodity, the apex court allowed the government to proceed further against the sugar barons accused of hoarding and profiteering by the sugar inquiry commission.
A three-member bench — comprising Justice Ijazul Ahsan and Justice Mazhar Alam Khan Miankhel and headed by Chief Justice Gulzar Ahmed — heard the case and issued a short verdict on Tuesday.
In its order, the apex court directed the federal authorities to "operate in accordance with the law". The court also cautioned the government against taking "unnecessary steps" against sugar mill owners. The verdict annulled the SHC ruling of June 24 which had restrained the federal authorities from taking action against around 20 sugar mills of Sindh on the inquiry report.
The bench, additionally, restrained government officials from commenting in public on the sugar commission report.
The court also directed the high courts of Sindh and Islamabad, where cases pertaining to the matter were pending, to issue a decision within three weeks. The IHC issued a verbal order in the case on Monday but a detailed order is yet to be issued.
The federal government had on Monday submitted that different sugar mills intended to prevent the Centre and provincial governments from performing their respective statutory duties on the prices of the sweetener.
During the proceedings on Tuesday, Attorney General Khalid Jawed Khan asserted that SHC's verdict was "against the law".
Khan informed the apex court that the government was also constituting a commission on the fuel shortage face by the nation recently but wanted the "stay order problem to be resolved first".
A detailed judgement is expected to be released later.
SUGAR INQUIRY REPORT:
The government on Feb 20 constituted an inquiry committee to probe into a sudden hike in sugar price and shortage of the commodity across the country. It was asked to ascertain if the production this year was less than past years, if the low produce was the prime reason for price hike and whether the minimum support price was sufficient.
Subsequently, on May 21, the commission delivered its report identifying potential violations of laws by different manufactures of sugar and others acting in collusion or in concert with the manufacturers of sugar thereby being liable to possible legal action(s) or proceedings as warranted under different statutes.
Later in June, the Pakistan Sugar Mills Association (PSMA) moved petitions before the Islamabad High Court against the constitution of the inquiry commission and its report. Later on, they approached the SHC.