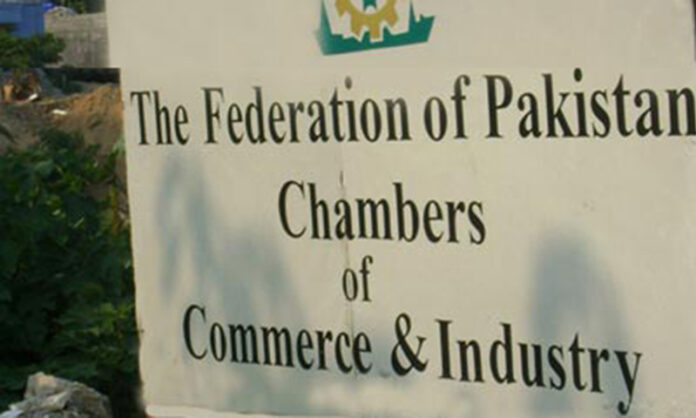 ISLAMABAD: The Federation of Pakistan Chambers of Commerce &Industry (FPCCI) has lodged an official complaint to the Directorate General of Trade Organisations (DGTO) against the Lahore administration for cancellation of its executive committee and general body meeting that was scheduled to be held on Wednesday.
In his protest letter, FPCCI President Mian Anjum Nisar stated, "It is very strange that the government has allowed legions to record protest all over the country on the first anniversary the annexation day of occupied Kashmir without following the prescribed SOP while the FPCCI has been ordered to cancel the above meetings where less than 50 persons were to attend."
The Deputy Commissioner of Lahore had cancelled the FPCCI Executive Committee and General Body Meeting through an order issued late Tuesday evening that more than 50 persons were scheduled to assemble in the FPCCI office auditorium for the online meeting.
The FPCCI president recorded protest on behalf of the business community of Pakistan against the orders to cancel the meetings.
He said that the order was issued at closing of office hours on Tuesday despite the fact that "FPCCI made arrangements under the prescribed government SOPs related to COVID-19, wherein we have enough space in our Lahore Office for holding such meetings keeping within social distance".
"We regret that the office of the Deputy Commission is unaware about the importance of these meetings wherein a road map was to be developed for revival of our economy and smooth business and trade activities all over the country," Anjum Nisar said.