Last year's initial lockdown led to a surge of in-home entertainment as a source of distraction and entertainment. And while time spent watching TV increased by 45%, our copy-testing Link database, which includes validation of copy from over 650 Pakistani ads, reveals average ad performance declined after the initial waves of COVID-19 infection. This is because consumer perceptions and attitudes towards how they rate ads have changed​, as has the actual creative execution of ads.
Worsening economic conditions have also placed a renewed strain on mental health and well-being as many are now struggling to make ends meet and have replanned their expenses as they become more sensitive to prices and promotions​. That's why brands need to focus on the aspects of creativity that resonate with the new consumer mindset.
But with much of the world as we know it now turned on its head, creativity may be the number one brand asset over which you have control.  Here's how to create lasting brand memories that drive sales, now and into the future, based on what the Pakistan audience wants from advertising in 2021. 
Focus on building a positive connection with an uplifting, positive tonality
​Tapping into that new sensitivity means radiating positivity through uplifting stories. People still love a good story. Stories are the reason we stay awake late to finish a book, watch a movie, or binge-watch on Netflix. Stories engage us like nothing else and we know that stories with emotional relevance and creative engagement are critical to an ad's success.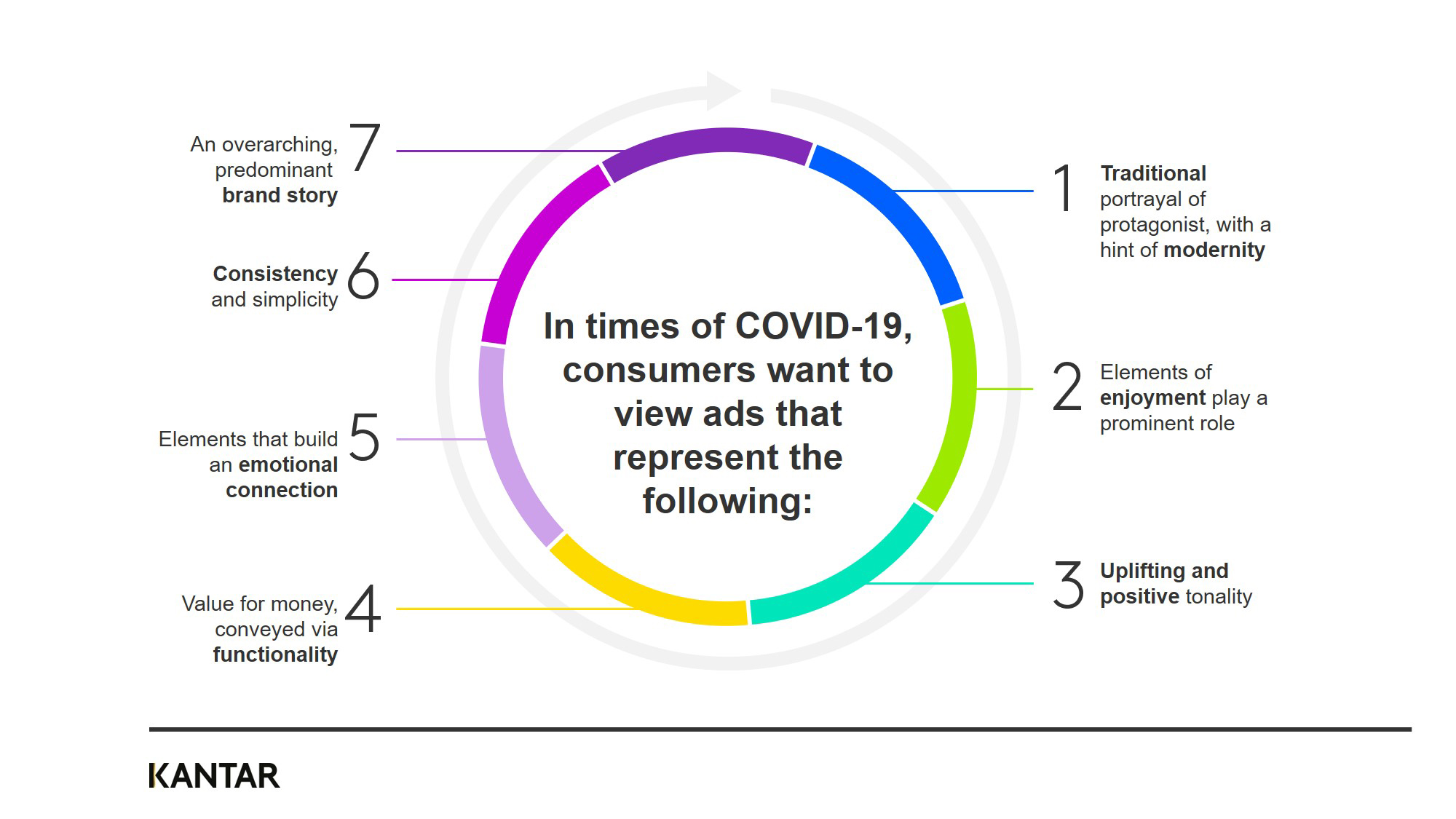 And, in a world of uncertainty and considerable anxiety, people look for ways to escape from the grim realities of the news and social media to more uplifting and comforting content. Your creativity, therefore, needs to offer a form of escapism and relief, such as CupShup's 'slice of life' ad that quickly draws you into the characters' storyline.
Analysts also believe that although consumers have cut down on purchasing expensive products, they are still willing to pay more for products they find 'functionally innovative', so be sure to communicate how they'll get their money's worth in terms of product functionality, innovation, and benefits.​ 
Do this by giving the audience a reason to believe, showcasing how the benefit like glowing skin can be achieved by listing the ingredients, along with an overarching emotional benefit like feeling more confident. This emotive payoff must be communicated by depicting the functional benefit as done effectively in this ad by Tapal Danedar, as it gives new parents the opportunity to relax together after a tough day of work.
Best practice for brand integration in your storytelling
​Also remember that the brand needs to be fully integrated into the creative story because as cognitive psychologist Roger C. Schank states, while humans are not ideally set up to understand the logic, they are ideally set up to understand ​stories.​
According to Kantar, ads have six seconds to land an impression in the name of the brand. Marc Pritchard, the Chief Brand Officer for P&G reckons brands have two seconds to connect with the consumer – and it's hard to be relevant in six seconds, never mind two, so that means you really need to know your audience to grab their attention creatively.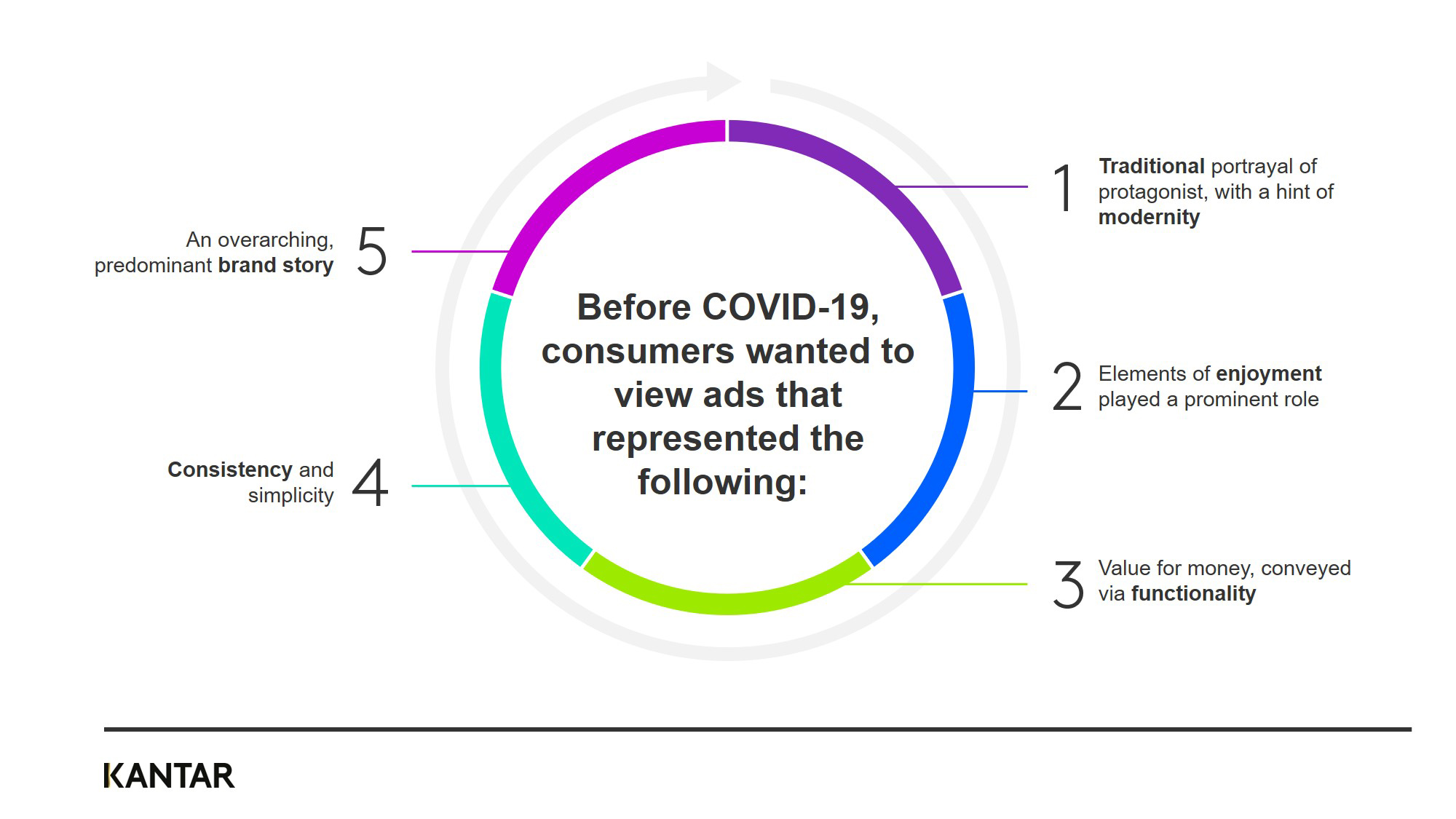 To produce a powerful brand narrative, the duration of the ad and duration of the brand role should be significant enough for the brand to create a meaningful impact in the story​. We recommend a product window with the brand on screen for more than 5 seconds and an ad that's at least 30 seconds in length. It also makes sense to note what's no longer deemed effective.
Six obstacles to overall creative performance in 2021
An absence of enjoyable and relatable characters, such as children and mothers

Including a celebrity presence that overshadows the brand

Use of overpowering humor that comes across as inauthentic

Depending on emotionality without demonstrating other elements of functionality

Neglecting to include functional elements (product demonstration, a reason to believe, product use)

Purely focusing on a modern look and feel without any aspects of traditionality​
"COVID-19 is proof that the unimaginable can happen and a brand's ability to adapt, assess and respond swiftly is now the difference between riding that wave of change or going under," said Taimur Tajik, former head of creative at Manhattan International. "So, stay on top of the creative aspects that most resonate with consumers today to futureproof your brand's success.​"