Telenor has just signed strategic partnerships with both Starcom Pakistan and GroupM Pakistan – the two largest media agencies in Pakistan – around sharing data assets to be able to deliver increased value to their respective clients and connect digital and physical identifiers. Only a year ago, Profit had demanded action around the depreciation of cookies.
"As part of an ongoing effort to evolve beyond our core media services, we are engaged in a range of exclusive partnerships across data, technology, audiences, content, and e-commerce, " said Farhan Khan, CEO of Brainchild, which has a non-ownership franchising agreement with the Publicis Groupe to use the trademarks of Starcom and Mediavest. "Our goal is to stay ahead of the industry and offer our clients media solutions that drive actional business outcomes while also delivering meaningful human experiences."
An extension of a long-standing relationship between the two companies, this partnership expands to incorporate data services in the form of exclusive partnerships to an extended list of media services already managed by Starcom including media planning and media buying for multiple media touchpoints along with integrated marketing communications, special events, content opportunities for multi-touch attribution amongst other services.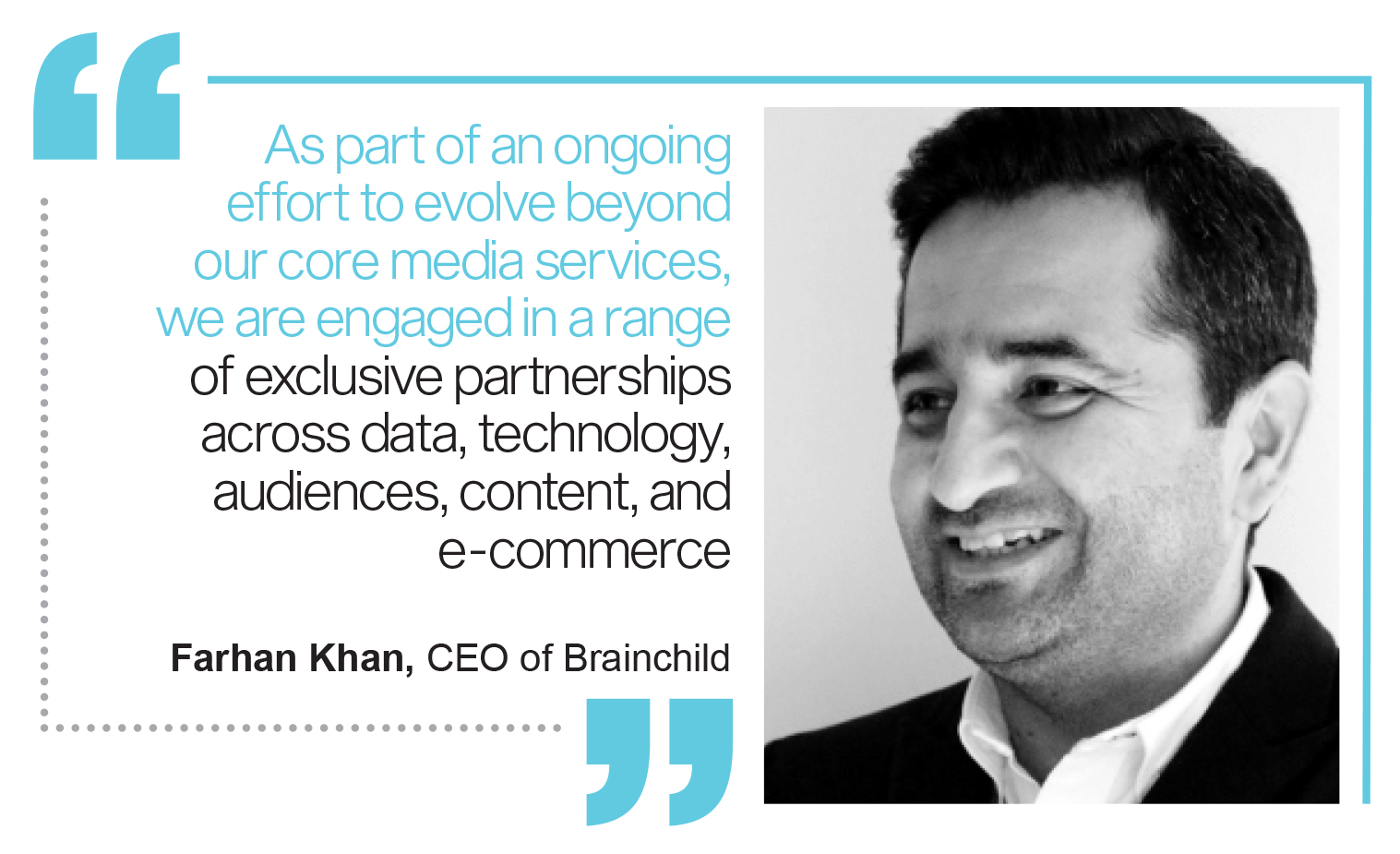 "Its always a good initiative to be collecting data on publishers or digital media providers, as we as a market are still far behind in terms of data-driven decision making, so I only see a benefit to their clients in the future," said Muhammed Ibrahim, the CEO of Giraffe. "And if this is an automated collection, then it's a winner!"
Through partnerships with Google and Oracle, Brainchild is credited with being the first agency in Pakistan to run multiple successful pilots of 2nd party data campaigns and is currently the largest 2nd party data hub in Pakistan. On the back of a recent success case with Mondelez, the media agency is building a second-party data marketplace, through initial partnerships with UrduPoint and HamariWeb, the top two publisher sites in Pakistan based on Alexa rankings.
Article continues after this advertisement
"You might purchase this type of data to add scale to your first-party data," said a spokesperson from Lotame. "Although first-party data is of high quality, if your audience is small, you might not be able to reach the scale you are hoping for with your campaigns. Supplementing it with similar data from a second party can make your campaigns go further with no questions of quality."
When an organization collects straight from its audience and then sells directly to another company, it is called second-party data. As with the recently published case study for Mondelez, the second-party data collected from UrduPoint and HamariWeb was blended with the first-party data collected from a Cadbury Generosity website.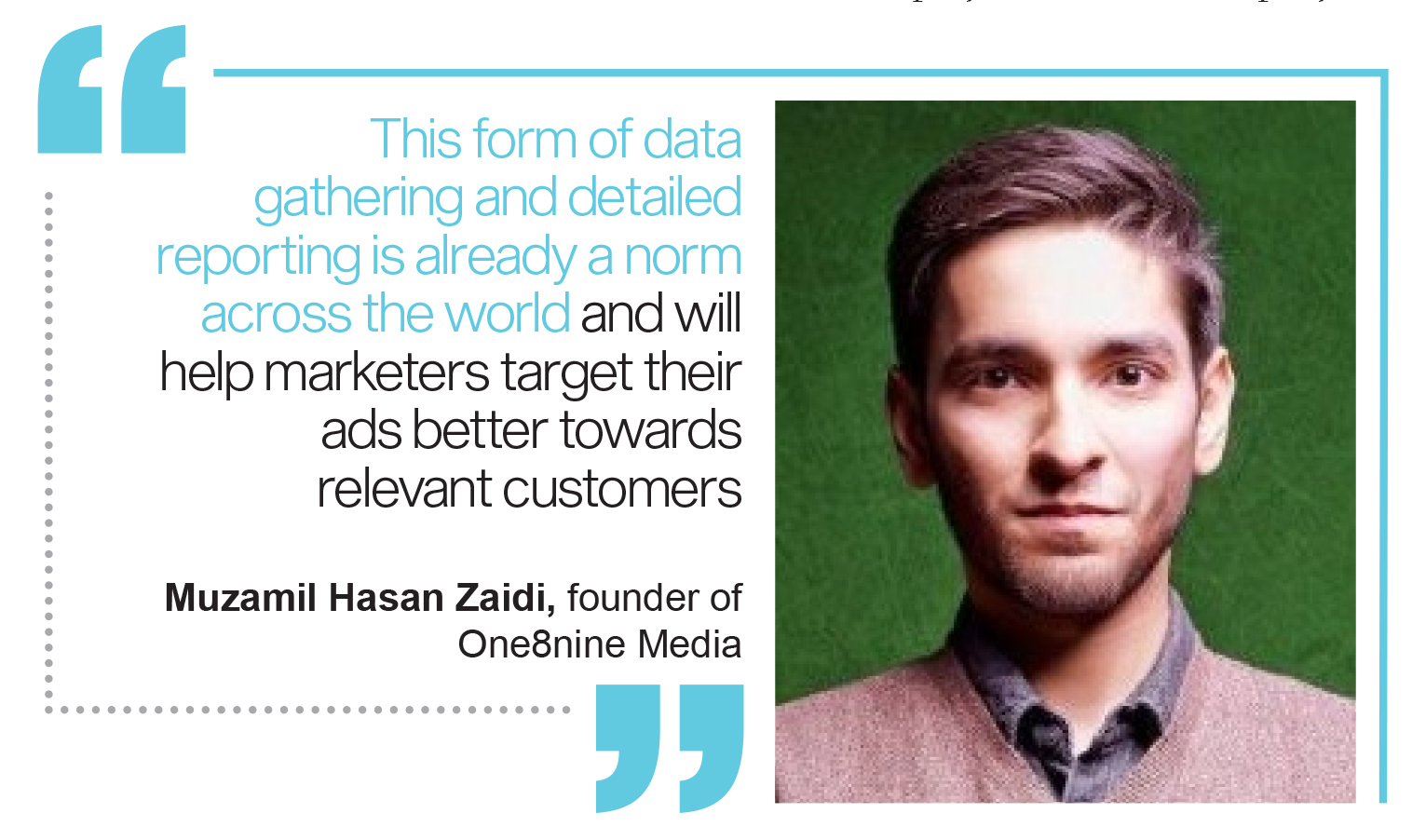 "This is a very welcome step, particularly for the influencer marketing industry," said Syed Muzamil Hasan Zaidi, founder of one8nine Media. "This form of data gathering and detailed reporting is already a norm across the world and will help marketers target their ads better towards relevant customers. This will help increase customer satisfaction towards partnered/paid content as currently, irrelevant ad pieces annoy the viewers and the influencers end up being the target of their frustration. This will also increase ROI through campaigns whether it is based on conversions or brand affinity, thereby increasing the value and payouts for Influencers in their particular niches. All in all, I am glad one of the biggest players in the industry is taking a step in the right direction."
Using Google's Display & Video 360, advertisers and agencies can use a blend of first-party data and second-party data to create lookalike audiences, thereby reaching new audiences. A prominent example of this is fitness nutrition brands buying data from websites catering to health and fashion. 
The true benefit of a second-party data marketplace may be in its implicit impact on predicting the behavior of target audiences, including future patterns which can be monetized down the line. The second-party data also comes with insights on the content consumption habits of the audience and an understanding of what they prefer interacting with.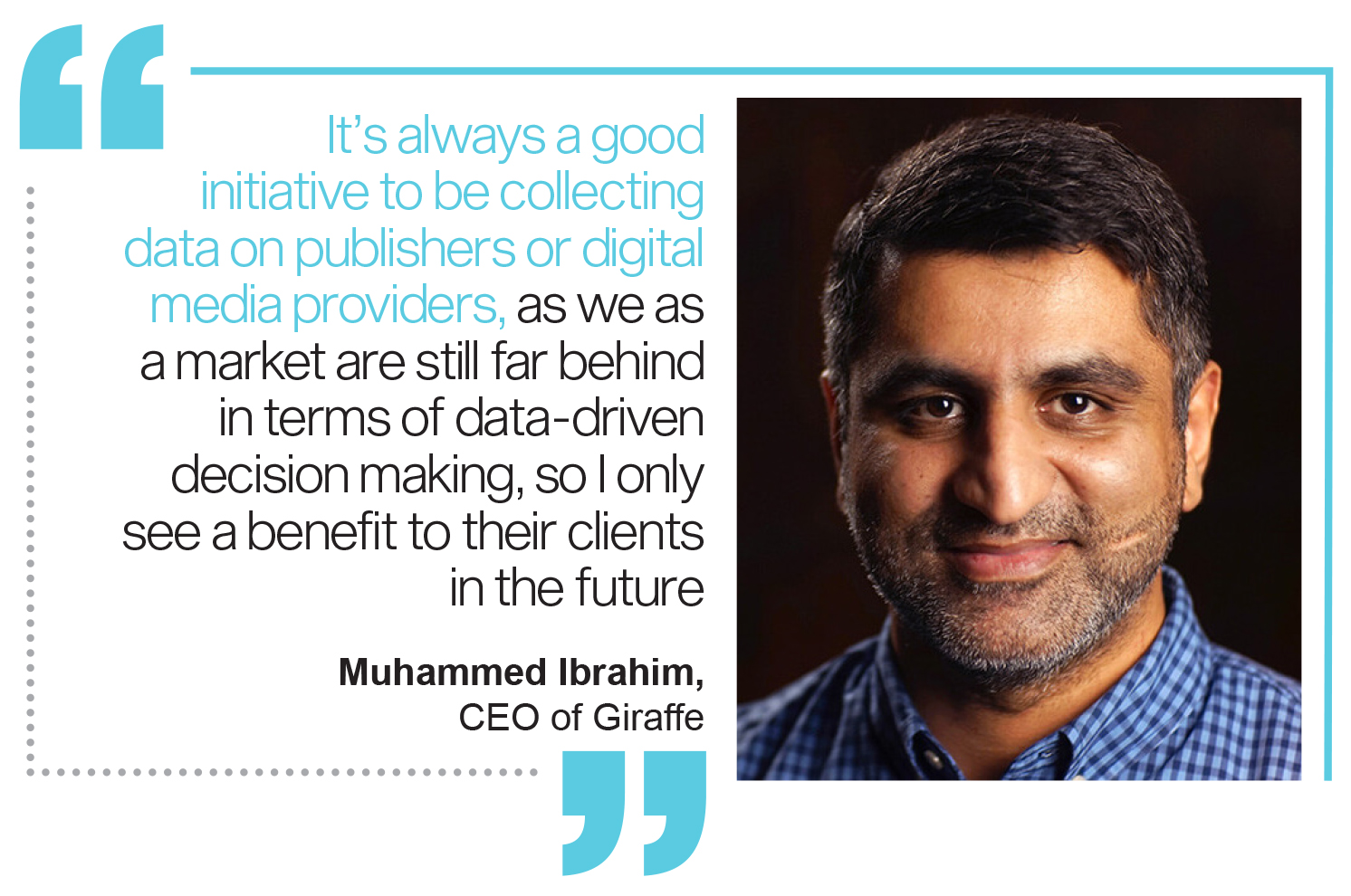 As digital publishers look to expand paths towards data monetization, selling to a data exchange appears to be a low-risk path to growing business viability and exploring an alternative avenue for growth. The second-party data handed over is often demographic and contextual while also being mobile-first and pinpointed to a location. Existing regional leaders in this space include Oracle, Lotame, Neustar, Salesforce, and Adobe.
The BlueKai data management platform (DMP) by Oracle is a strategic partner of Brainchild at the moment, as stated in the widely circulated Mondelez case study. According to a whitepaper from the American multinational computer technology corporation, the data sellers can use the 2nd party listings page to list the private data assets they have available for monetization, cooperative campaigns, or analytics-only use cases.
"Data buyers can browse the listings and contact the data sellers when they are interested in buying data," says the paper. "Second-party listings help to generate interest and facilitate deals for clients and publishers, and enable marketers to independently discover buying opportunities in the second-party data marketplace."

For media agencies such as Brainchild, the private data marketplace by Oracle allows them to monetize data assets through custom and direct-to-marketer deals. Protect the value of new and unique data assets in a closed & private market, Brainchild will be able to customize pricing for high-value data assets and increase the usage of data assets through audience analytics.
According to Oracle, publishers can feature their brand to advertisers in the data cloud ecosystem and monetize data with strategic partners, while focusing content and ads based
on data gained or purchased through the marketplace and increase ad buying on sites. For advertisers, Oracle promises the freedom to browse and select from the inventory of branded data providers to scale targeting campaigns to a unique set of in-market and highly brand-related consumers. 
The Forrester Wave™: Data Management Platforms report for Q2 2019 ranked Salesforce as the best DMP in the world, followed by Adobe, then Neustar, Nielsen, and Oracle in that order. It stands to reason by default that the local market leader is Oracle, which placed in The Forrester Wave™ in 5th place globally since Nielsen is weening itself off from Pakistan.
"The Oracle DMP, acquired as BlueKai, is part of the Data Cloud and is positioned to help Oracle straddle both the adtech and martech worlds with its large consortium of third-party data," says the report. "Oracle continues to focus on audience extension use cases and building upon the breadth and depth of its branded data providers, adding curated segments to meet vertical-specific audience needs. Its bullish approach to third-party data has led it to put data quality and ethical data sourcing checks in place to vet providers that participate in the Oracle Data Marketplace."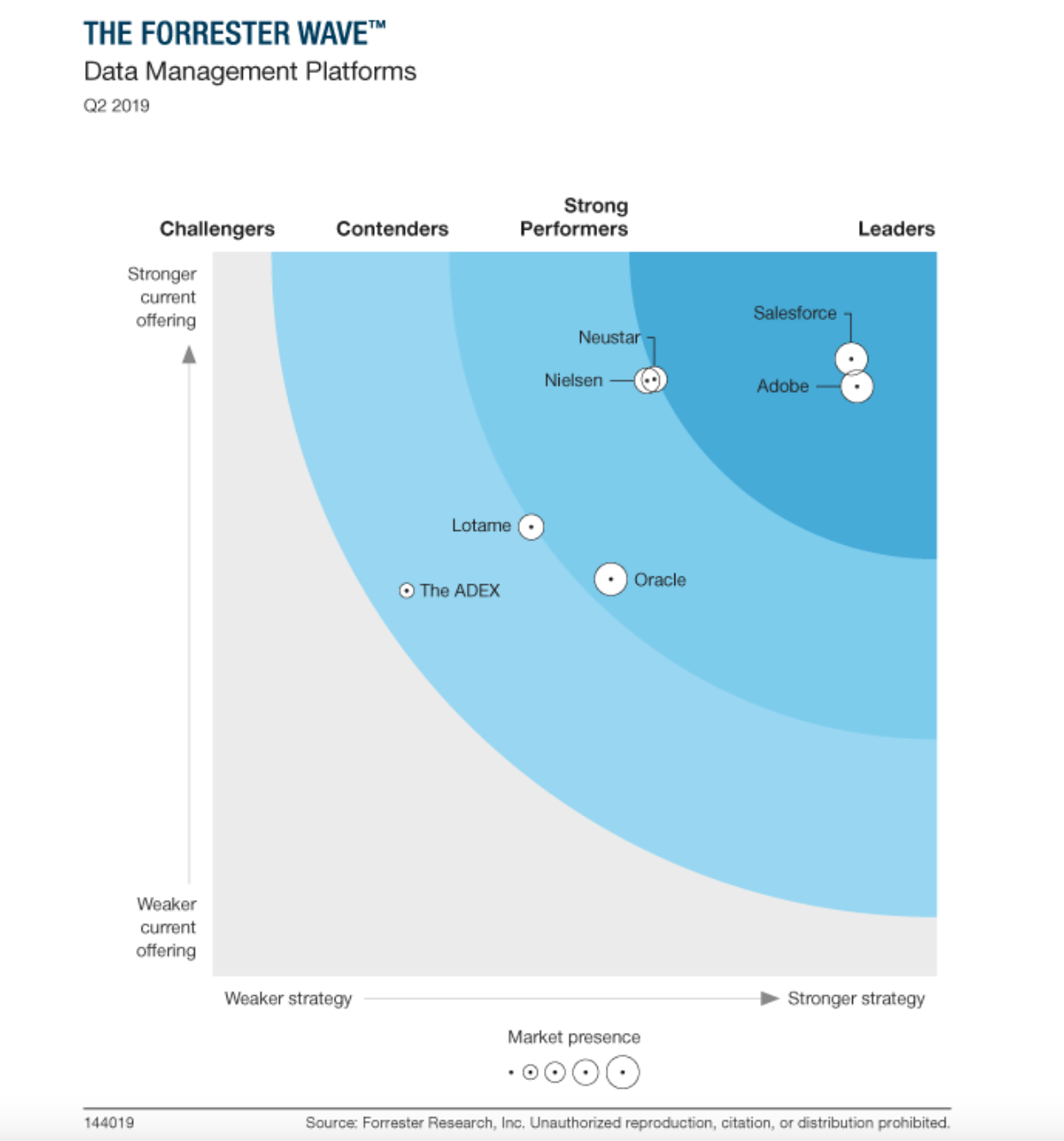 The report stated that as regulations threaten the data ecosystem, concerns arose of how Oracle is future-proofing its solution, with the need for the company to communicate a more balanced approach of not only updating its user interface but also investing in its underlying data infrastructure to address client concerns over its product road map.
By contrast, the Salesforce DMP gained the best ranking due to its renewed focus on data privacy, quality, and accuracy. With integrations allowing marketers to begin sequencing toward omnichannel advertising executions, Salesforce has proven best suited for marketers looking to manage myriad data sources and a guided approach to data management and syndication.
With the benefits of this initiative seemingly outweighing any local data privacy concerns, the workaround of using a second-party data marketplace – in response to 3rd party data depreciation – appears to be a path for media agencies, advertisers, and publishers to optimize brand messaging based on insights and analysis gained from shared audiences built with second-party data.