In a 2019 research paper published with the Journal of Marketing and Consumer Research, researchers from the Karachi University Business School (KUBS) at the University of Karachi sought to measure the sophistication – or lack thereof – with regard to omnichannel projects and initiatives with the 25 largest fashion retailers in the country.
"As per retailer perspective, we found that we are at an extremely early stage of omnichannel," said KUBS researchers Syed Muhammad Abbas Rizvi and Dr. Danish Ahmed Siddiqui in their Omnichannel Development within the Pakistani Fashion Retail 2019 paper. "Organizations are slowly transforming but some retailers are still under threat because of associated risks with changing their business models. Omnichannel loyalty service was found to be the weakest in current development due to profitability factors for the organization which seems more important, and retailers also need to focus on data and analytics & IT structure to improve the omnichannel journey."
Nonetheless, the researchers concluded that retailers in Pakistan should integrate all customer touchpoints – be it points of sale or advertising – in a way that creates a unified and seamless shopping experience, thereby lifting purchase intent. They found that companies that lack digital maturity in the board room, that historically struggle with change, and that fail to invest in data & analytics would be left behind.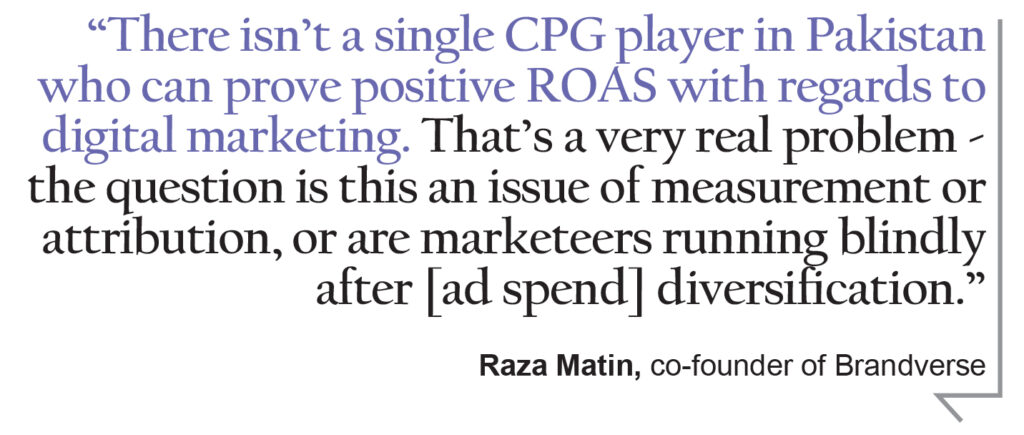 Did decision-makers at the largest fashion retailers in Pakistan follow through with advice provided at the beginning of 2019? Why would they, business was doing well, and investing in the worst-case scenario is heresy. As reported by Profit in mid-2020, the last-minute scramble – during the nationwide lockdown – to shift inventory meant for retail to eCommerce and the complications that arose are just one of many symptoms clearly signaling a lack of sophistication among the majority of retailers.
Fast forward to 2021, Profit spoke with decision-makers at 15 of the 25 retailers selected by the researchers from KUBS, learning that while COVID-19 knocked enough sense into business owners to allocate funds towards omnichannel, the undertaking is rife with several challenges. Speaking with respondents at 15 of the largest fashion retailers, the challenges can be split into three categories: data, attribution, and privacy.
Article continues after this advertisement
These are: finding information on all interactions with each customer during the different stages of the customer journey, qualitatively understanding the impact of various touchpoints on customer behavior while quantifying the return on investment of its marketing spend, and determining how to embrace an omnichannel strategy while respecting consumers' privacy.
Data
As predicted by a report from Branding In Asia, 2019 was the year of data. While business executives based in the APAC region took the publication seriously before it was too late, it took a pandemic for Pakistan-based companies to even start taking action towards gathering data and integrating it from different sources.
"As COVID-19 has proven until a business has its kneecaps shot right off, a business owner will not think to plan for the future, with all the investment coming only once shit hit the fan, not the year prior when qualified technopreneurs were telling them to diversify points of sale," said Danish Ayub, CEO of MWM Studioz. "Today there is a scramble to create a data science team in order to know the extent to which data on the same customers is within the firm, which is only made worse by how siloed a self-proclaimed data-driven company is."
Speaking with Profit under the condition of anonymity, an eCommerce team member with an American multinational consumer goods corporation shared that their company owns none of the points of sale touchpoints, only having a media agency to handle the paid, owned, and earned media which is used to create demand. Any data on product issues encountered, cross-category purchases made, and singular customer purchase frequency remains with the modern trader, usually without structure.
As for fashion retailers that own large points of sale, Profit was told there are data integration challenges that stand in the way of generating insights. When the data is stored on a range of vendor databases, the lack of uniformity creates yet another hurdle in the form of different rules, data formats, and reporting standards. Sources told Profit that this lack of foresight in hardware and software has created challenges in matching data on the same customer.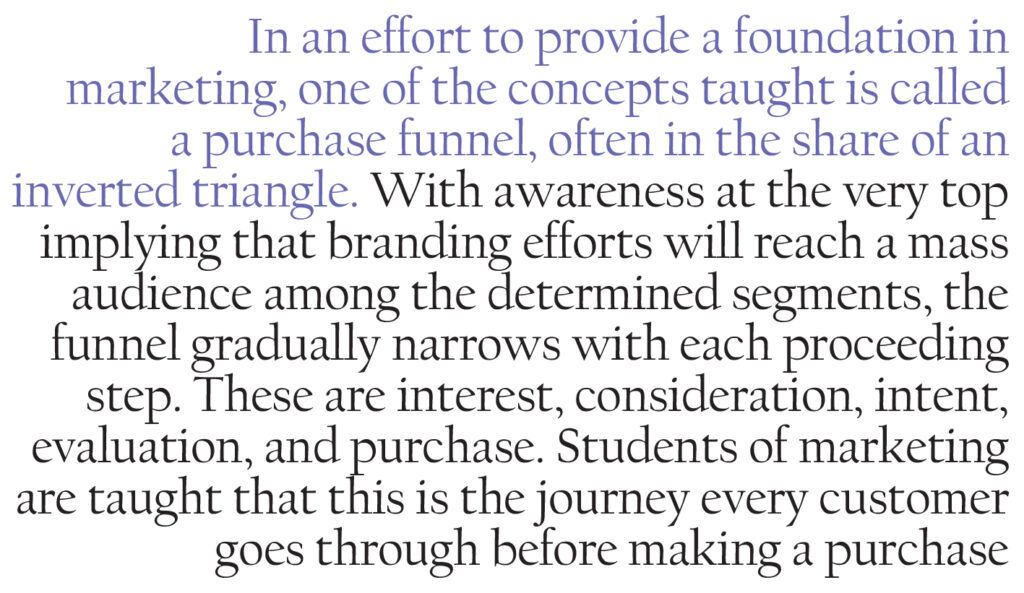 In a Twitter thread, LUMS professor Umair Javed shared that despite providing a bank with a card cancellation application for his deceased father, which included the death certificate, graveyard slip, and proof of payment, he continued to receive bills for the next 11 months. Assuming this isn't the case of purposeful incompetence in a bid to make more money, department silos on how data is shared may be to blame here.
A former data scientist with Daraz told Profit that this problem can be resolved by using federated learning, which allows data science teams to use data from multiple decentralized data servers. While keeping their respective servers' training data private, the teams then construct a machine-learning model. The source said that before doing this, the data science teams need to make decision-makers understand that the model requires several training iterations, so they must be patient and not expand solutions in an instant.
Further refinement of the model means that they must be exposed to a significantly wider range of data, which will with time be able to fuse customer data together without having to transport them across various departments within an organization.
Attribution
In an effort to provide a foundation in marketing, one of the concepts taught is called a purchase funnel, often in the share of an inverted triangle. With awareness at the very top implying that branding efforts will reach a mass audience among the determined segments, the funnel gradually narrows with each proceeding step. These are interest, consideration, intent, evaluation, and purchase. Students of marketing are taught that this is the journey every customer goes through before making a purchase.
As an executive with practical experience in marketing will attest, this funnel is merely a simplified model for the reality, which is that the purchase journey is scrambled and resembles a purchase fish that is traversed by customers in a nonsequential manner.
"There isn't a single CPG player in Pakistan who can prove positive ROAS with regards to digital marketing," said Raza Matin, co-founder of Brandverse. "That's a very real problem – the question is this an issue of measurement or attribution, or are marketeers running blindly after [ad spend] diversification. In 2021, has the media industry in Pakistan, proven you can move the needle on sales in digital with the CPG category? Where are the success stories? Where are the proof points?"
Sources spoke to Profit about being unable to quantify the effectiveness and role of each customer touchpoint in the decision journey, including its incremental role on overall sales conversion. With an omnichannel setting, attribution grows in complexity due to the self-selection of the end-user. Sources that admittedly lack dedicated data scientists, struggle to infer the causal effect of interventions, and given the vast number of marketing communication channels, there is no known way to have sufficient causal variation.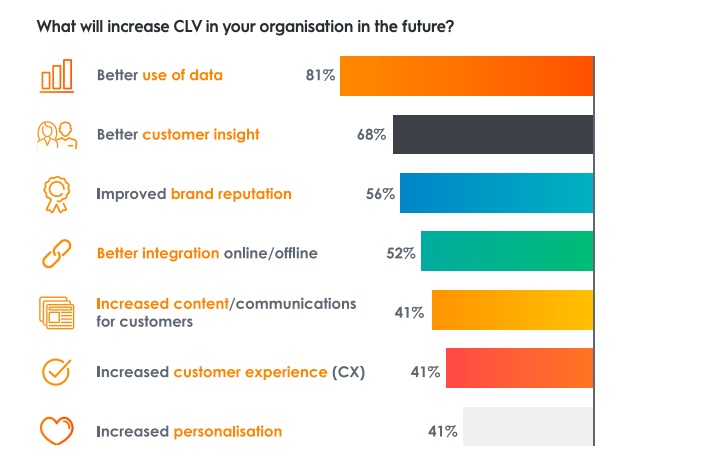 "After a business hires a data science team, they can model the customers' state of mind using three methods," said a data scientist at Careem who requested anonymity. "The first is a Hidden Markov Model (HMM) which will assess the impact of the paid, earned, owned media touchpoints at different stages of the purchase journey. The second is to use a hierarchical Bayesian model to individually measure the differences in purchase propensity and the subsequent responses. The third is to use an attribution model that is graph-based to map the sequential nature of customer paths including idiosyncratic channel preferences and spillover interaction effects both within and across channels categories."
They said that the above recommendations are much easily adapted by companies owned and led by digital natives, with digital immigrants struggling with the prospects of breaking away from the old ways. She added that if a company is sophisticated enough, they should consider undertaking carefully curated randomized field experiments powered by advanced machine learning. 
To evaluate the effectiveness of marketing interventions, she recommended the use of econometric methods such as multi-armed bandits, which is perfect for situations where conditions change over time, as is the case with COVID-19 and the disparate lockdowns. 
She excogitated that multi-armed bandit experimentation – which can be slower than traditional A/B testing – can be applied to help businesses optimize the visuals & copy they use in digital advertising by creating a series of ads on YouTube's Director Mix with multiple concurrent combinatorial tests to understand the best combinations for driving clicks, conversions, and revenue. 
While this method is considered slow in the data science community, it is much more robust in dynamic contexts, leading to much more reliable digital attribution analysis.
Privacy
In 2019, Pakistanis learned that Gul Ahmed installed machine vision cameras in every store in order to predict the emotional state of shoppers for a more refined in-store experience. The short-lived uproar from the urban white-collar social economic class in Pakistan due to this revelation had its roots in privacy.
Learning from the outcry, retail marketers that spoke to Profit expressed concern over how they would reach a fully integrated view of the customer across all touchpoints. The widespread nature of the customers' digital footprint is mired by the fact that companies such as Google and Facebook can claim ownership over user data due to certain interpretations of privacy regulations and customer privacy preferences.
Most respondents said that they had yet to hear from general counsel about how to go about omnichannel in light of the 2020 Personal Data Protection (PDP) Bill, which is slated for an update, the details of which are unknown.
Data scientists that spoke to Profit about this said that businesses will have to consider framing their internal policy on customer data such that the end result doesn't feel intrusive to the potential buyer. Depending on what the updated PDP bill says, technocrats that spoke to Profit said that businesses can always use a data exchange platform to deidentify and match data sets without personally identifiable information leaving internal servers.