ISLAMABAD: The government has asked power distribution companies (DISCOs) to immediately implement a decision to increase power tariffs for agricultural tube wells and export-oriented sectors immediately, as it races to meet the conditions for the release of much-needed International Monetary Fund (IMF) financing.
The federal cabinet on February 28 considered a summary submitted by the power division titled "Implementation of Revised Circular Debt Management Plan" and approved discontinuation of the Zero-Rated Industrial (ZRI) package for the supply of electricity at Rs 19.99 per kilowatt hour (kWh) for export-oriented sectors as well as the Kissan Package's base rate relief of Rs 3.60 per kWh to private agriculture consumers with effect from March 1.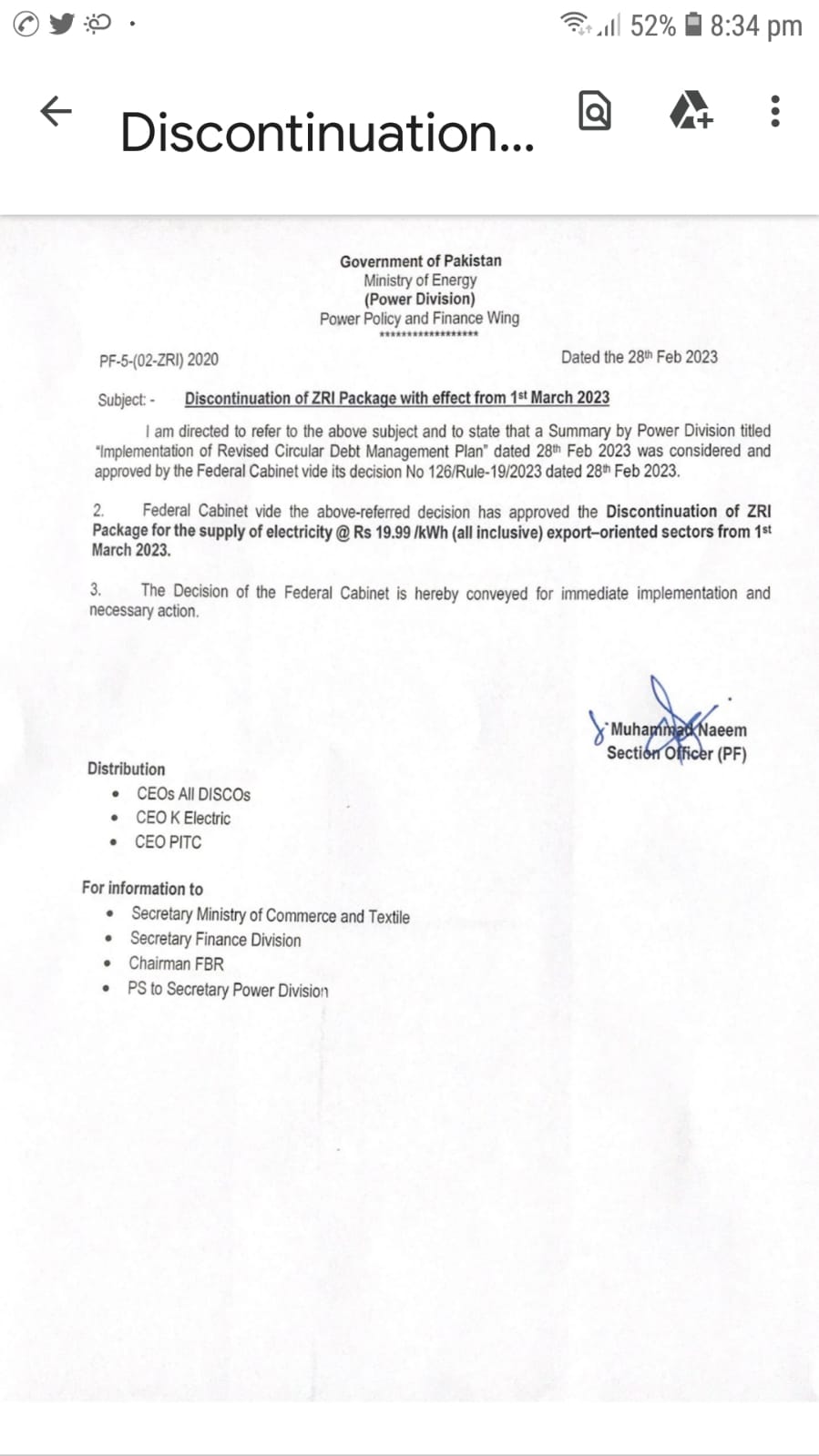 Power Policy and Finance Wings of the Energy Ministry's Power Division, wrote separate letters dated February 28 to the Chief Executive Officers (CEOs) of all DISCOs, including K-Electric, registrar NEPRA, as well as the Secretaries of the Ministry of National Food Security and Research and Finance Division, and informed them about the federal cabinet's decisions and advised "immediate implementation and necessary action".
Following the decision of the cabinet, the subsidy given to agricultural consumers of Rs 3.60 per unit has been withdrawn and agricultural consumers now will have to pay Rs 16.60 per unit while the government has increased the electricity tariff for the export sector by Rs 12.13 per unit to Rs 40.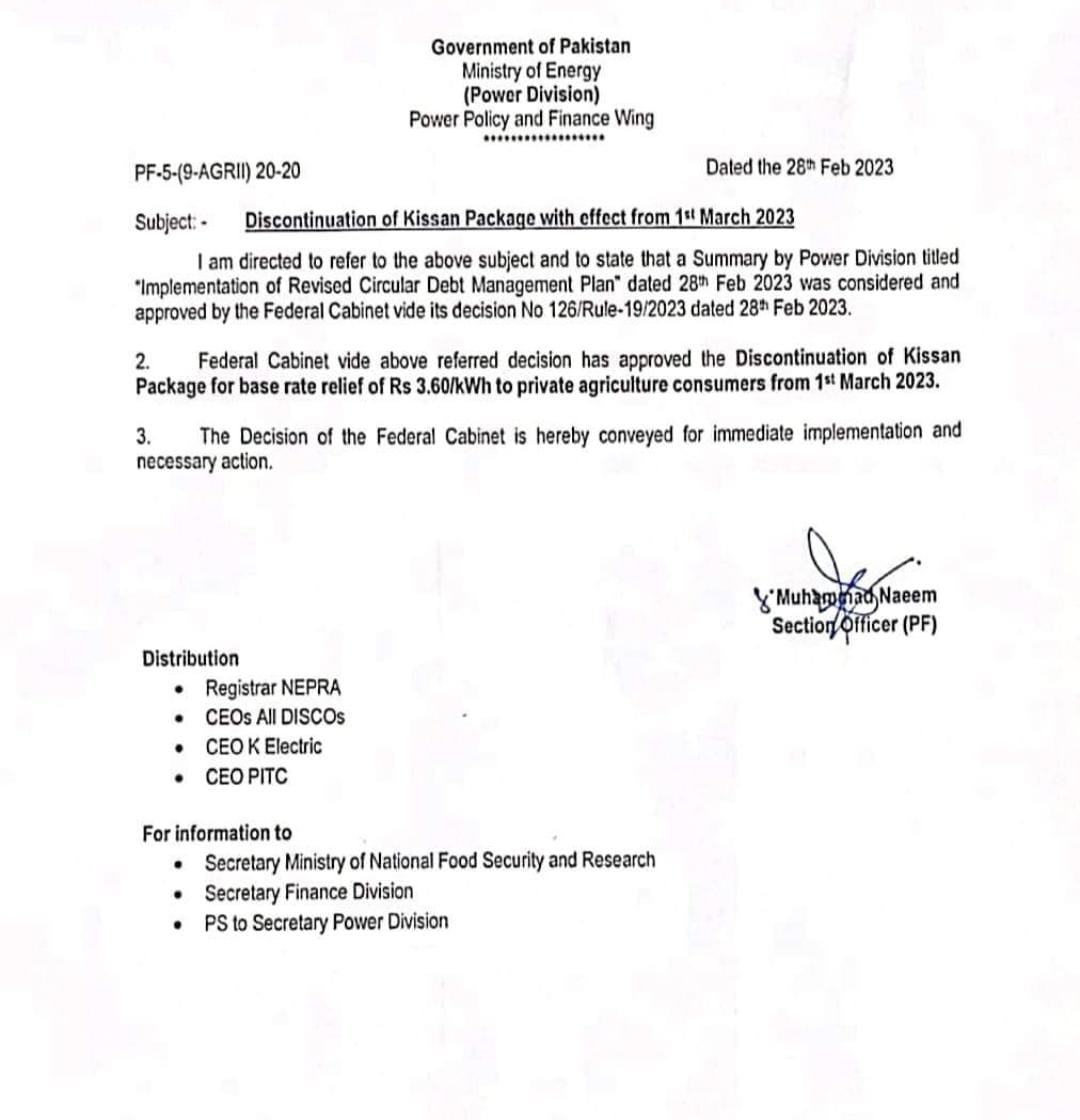 According to sources, the government's decision to withdraw the subsidies on electricity for exporters and farmers will generate Rs 51 billion and Rs 14 billion respectively till June 2023. They said that the price of electricity has been increased by the power division in order to eliminate circular debt as the federal cabinet has already given its approval to the revised circular debt plan. They said the federal government had earlier agreed to meet the severe demands of IMF, which included jacking up the prices of electricity and gas to reduce circular debt buildup and improving tax collection for the revival of the $6.5 billion Extended Fund Facility (EFF). The IMF and Pakistan have moved closer to revive the loan package, said sources.
Earlier, the IMF asked Pakistan to impose Rs 600-800 billion in additional taxes, they added.