How to secure your financial future is one of the most important questions on everyone's mind. Many of us save some portion of our income today so it can take care of our expenses in the future. Whether it is buying a home, establishing a university fund for our children or saving for Hajj, having some investing skills can really help you prosper in this journey. 
Some of us are afraid of taking control of our investments and leaving it to the professionals in the banking/insurance industry. For the brave ones out there who are passionate about investing and want to learn the tricks of the trade, I will share my top 5 skills that you should master in order to become a successful retail investor and secure your financial future. 
Investing is very simple. It is possible for you to take out some time in your daily routine and grow your savings in an efficient manner. Broadly speaking, there are 2 types of retail investors – Part-time Active & Passive investors. This article will focus on the Part-time Active investors, who enjoy doing their own research, want to pick their own stocks and feel jubilant when their companies perform well.
Here are 5 things that will make you a better retail investor:
It is all about patience and discipline, you do not need a finance degree/qualification to do well
Stocks are nothing but a small partnership in a business. If the business does well, stock prices will follow. There is no rocket science. People focus on all sorts of things, money supply, foreign liquidity, current account deficit etc. whereas they should be focusing on the business performance. Getting sufficient orders from its customers, making a good profit on its sales, and healthy growth plans for the next 5 years are all positive indicators. This should be the focus of your research. Read company & research reports to better understand the business dynamics rather than focusing on what the stock price will be in the next 30-60 days.
Price is what you pay, value is what you get
Stock markets are irrational and will seldom price a company correctly. Use this to your advantage. You will ask what is the value of a company? It is the sum of all the future profits the company will make and can payout to its shareholders. It's nothing more, nothing less. 
You can use formulas like Price-Earnings multiple, dividend yield to estimate a fair price for a business. Buy when price is much below intrinsic value and sell when price is much above the company's intrinsic value.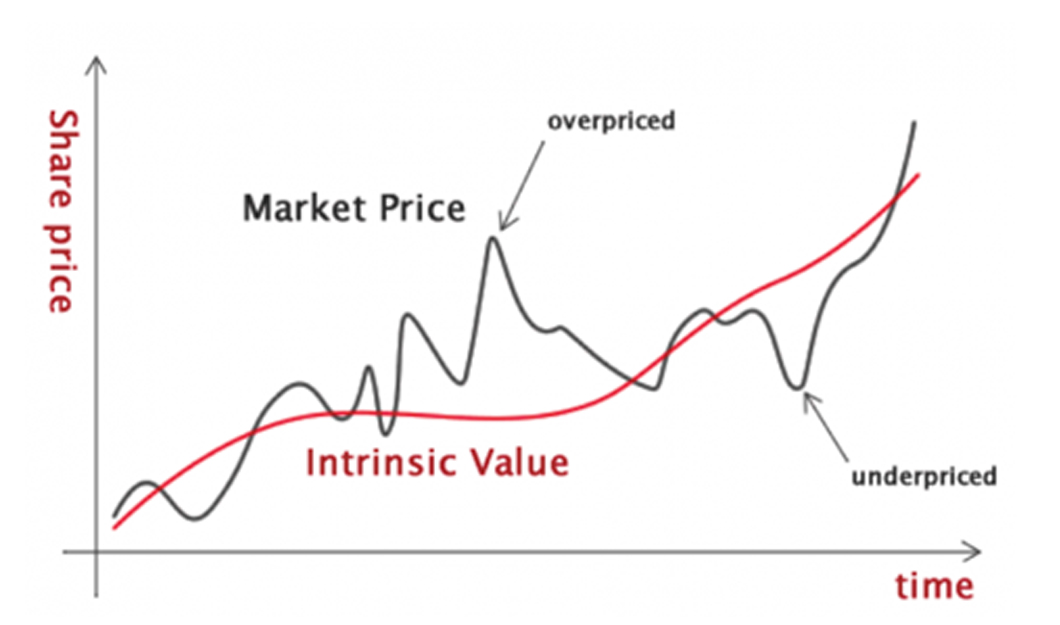 credits: Truemind Capital
You only need 3-4 great investments to secure your financial future
Here are a few examples of companies which have provided 30-150x returns on your savings in the last 20 years. By investing in a portfolio of such companies, your savings would have increased by more than 30 times in 20 years.
Fauji Fertilizer 22 times
Nestle 48 times
Meezan Bank 62 times
Atlas Honda 75 times
National Foods 94 times
Mari Petroleum 155 times    
No one would have been able to pick all of them but having 2-3 of them in your portfolio would have been life changing. Invest your time in understanding the business and its earning capability rather than market fluctuations, this will increase your chances of spotting a future superstar.
Use your competitive advantage
In investing, knowledge is your competitive advantage. Invest in industries you have know-how about. You will be able to spot trends and developments much earlier than other market participants.
Rather than investing in a completely new sector, just because someone recommended it, invest in the industry you already work in. You will be able to avoid any bankruptcy/future downturn because you already know how the business is performing in the real world. Hence, I always say "invest in what you fully understand."
You only have to be right once
The best thing about the stock market is that the market may disagree with you 95% of the time and still you can make a good profit. For example, to explain through a personal example, I invested in a company (Nishat Power) in 2020, the stock did not reach its true value for 23 months but it appreciated 50% in the 24th month and I was able to make a good return.
Use stock market prices to your advantage, don't let it dictate to you what is the underlying value of a business. The concept of "Mr.Market" is a great way of understanding the psyche of the stock market.
Mr.Market will happily offer to buy/sell your stock(s) at a particular price each day. He/she will not get disheartened if you decline his/her offer, he will always come back the next day with a new offer. Mr.Market is emotionally unstable and will offer very low prices when he is upset and offer multiple times the true value of the business when he is happy and things are looking rosy. By understanding this behaviour, and controlling your emotions, you can grow your savings handsomely.