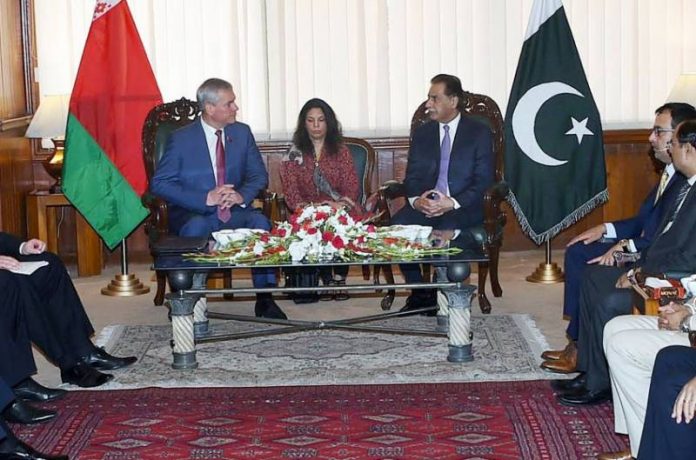 Belarusian delegation of House of Representatives led by  Chairman Vladimir Andreinchenko held a meeting with Speaker National Assembly Ayaz Sadiq in Islamabad on Monday.
While discussing  bilateral relations and other issues of mutual interest, Speaker Ayaz Sadiq and Chairman Vladimir Andreinchenko inked a memorandum of understanding  (MoU) to promote relations between the parliaments of the two countries.
The Speaker stated that Pakistan wants to expand its ties with Belarus to promote economic and parliamentary contacts between the two countries.
Chairman Vladimir Andreinchenko also highlighted the importance of extended parliamentary ties between the two countries.