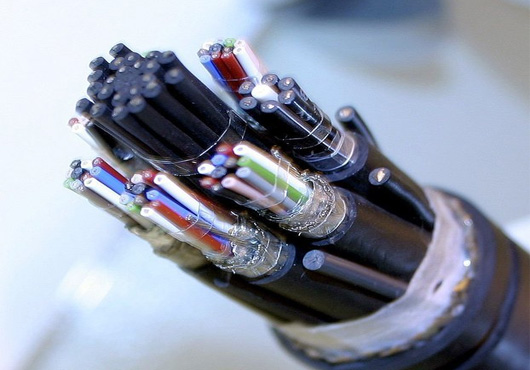 Islamabad: Significant number of internet users have been experiencing slow internet speed from last few days during peak hours while few areas are faced with partial or complete internet outages due to fault appear in a submarine cables.
"The internet has gone down for a significant number of users across Pakistan due to submarine cable fault, said Pakistan Telecommunication Company Limited on Thursday.
Official sources in PTCL on condition of anonymity said they are still not confirmed when and why the fault appeared. However, a probe is underway to find out the actual reason behind it. They said the internet disruption was spread across the region due to some submarine cable issue that we are not aware about yet. They, however, said that from last few days entire traffic of TransWorld (another operator like PTCL) was shifted to PTCL and it can be the reason behind the trouble being faced by millions of internet users across Pakistan. "Few more days are required to get resolve the issue as repair work is already in progress," sources said.
When contacted with PTCL General Manager Imran Janjua to get the official stance, he confirmed that slow speed of the internet was due to a submarine cable fault. He said one of the international submarine cable systems, SEA-ME-WE 4 (South East Asia–Middle East–Western Europe 4), has developed a fault and internet users are experiencing slow speed in peak hours.  He said this cable system issue might result in degraded customer experience, i.e. slow internet speeds, particularly during peak hours.
Imran Janjua informed that the international consortium managing the submarine cable system has initiated the repair work to restore services at the earliest.He said PTCL is fully alert on the situation and necessary action to minimize the service impact has already been undertaken. He told that traffic is now routed through other three submarine cable networks that are available with PTCL.
An official of Pakistan Telecommunication Authority in anonymity informed that cable cut of one of the cables of Trans World is being repaired because of which there can be some issue sometimes.
It is worth mentioning that slow speed of internet would persist for more days to add woes to the internet users till the time thing got back to normal. Still it is not fully restored and however, PTCL is now making efforts by triggering its back-up routes to get the issue of slow speed of internet resolved.