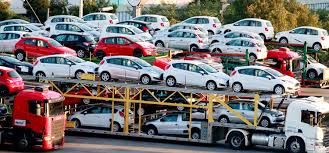 KARACHI
Pakistani auto sales (including LCVs Vans and Jeeps) posted 14 per cent YoY growth excluding the taxi scheme.
This was due to improving macro-economic growth, lower financing rates and newer models being introduced by auto companies attributed to continuing growth.
Sales of Pak Suzuki Motor Company (PSMC) have increased by 17 per cent YoY (ex-taxi scheme) in 2016-17 due to strong sales of Wagon-R up by 37 per cent year-on-year. Also introduction of newer model of Cultus recently should support sales going forward.
Sales of Honda (HCAR) have outperformed peers, posting 52 per cent YoY growth due to successful introduction of new Civic model and introduction of new SUV variant BR-V
Indus Motors (INDU) sold 59,911 units in 2016-17 down 6 per cent YoY. Although total sales have declined, focus remained on production of higher margin Fortuner, which has shown stellar growth of 128 per cent YoY. Also, buyers are postponing their purchase of Toyota corolla waiting for widely anticipated face lift of corolla in 2017-18.
Tractor sales continue to exhibit upward trajectory with sales growing 59 per cent in 2016-17. Analysts expect lower GST, improving crop yield due to Punjab government Kissan Package and continuation of fertilizer subsidy to improve farmers' purchasing power, thus improving the overall tractor sales going forward. Moreover, in 2017-18 Sindh provincial budget set aside Rs 2 billion in subsidy for farmers on tractor purchase.
Truck and Bus sales of PAMA member companies in 2016-17 remained strong, growing 31 per cent YoY. The analysts foresee this trend to continue, fueled by economic growth, lower financing rate and change and enforcement of maximum load limit per truck on Pakistani National Highways by National Highway Authority (NHS).
Two and three wheeled sales for 2016-17 have grown strongly 19 per cent YoY, due to rising disposable income of lower middle class. Where Altas Honda has outperformed & eaten into PSMC market share, SAZEW continues to outperform broader industry during 2016-17 exhibiting 21 per cent growth in sales