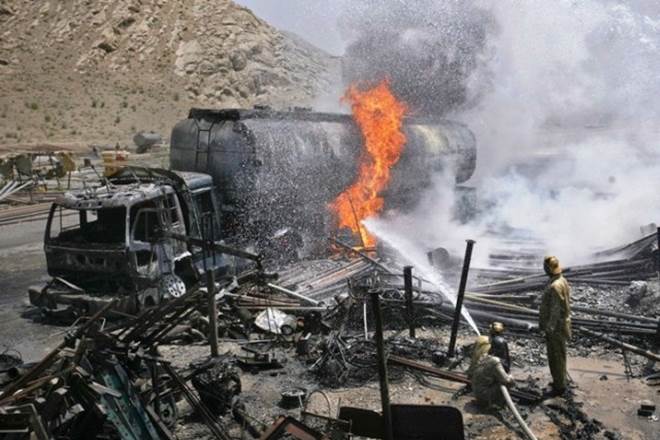 Islamabad: Oil and Gas Regulatory Authority (OGRA) on Tuesday refused the Rs10m fine paid by Shell Pakistan on account of the Ahmed East tanker tragedy, which took the lives of over 215 people on the 25th of June.
Calling it a partial compliance of the fine imposed on Shell Pakistan, the regulator reiterated that the company was directed to pay compensation to the victims of the deceased families of amount Rs1m and Rs0.5m to those injured in the incident. A spokesman for the regulator, Imran Ghaznavi said "This is only a partial compliance and we reject it."
According to Ghaznavi, the partial payment of the fine would be considered a violation of OGRA's orders and Shell Pakistan has time till Wednesday to make the full payment as instructed to the affected families. He added; in case of non-compliance of the order the regulator reserves the right to take action against Shell Pakistan under the applicable laws and rules.
Last week, OGRA had ordered the local subsidiary of Royal Dutch Shell to pay at least 210 million rupees ($1.99 million) in damages and compensation for tanker explosion that killed more than 200 people last month.
A copy of the report on the June 25 explosion held Shell Pakistan Ltd responsible for the massive blast in southern Punjab province after a tanker carrying gasoline for company rolled over.
At least 209 people were killed and many injured after local villagers had gathered to collect the fuel spilling from the tanker.