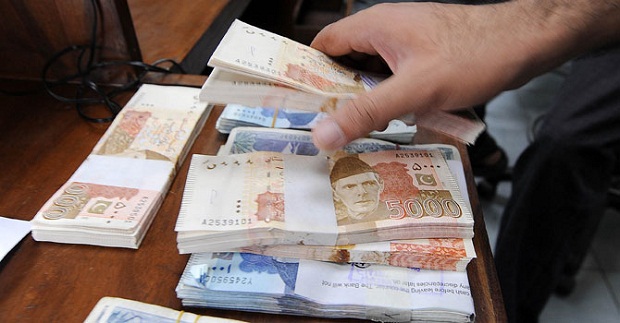 KARACHI
The country received direct investment (DI) of $2.410 billion in July-June 2016-17, up by 4.6 per cent compared to $2.305 billion in same period last year.
In June 2017, the country received an amount of $199 million in the head of direct investment, while investors pulled back their $672.3 million in total foreign investment compared to an investment of $340.6 million in June 2016.
"Oil and gas, power sectors and construction industries supported total foreign investment of the country, which increased by only 9.1 per cent to $2.157 billion in last fiscal year compared with $1.977 billion in the same period last year," the data released by the State Bank of Pakistan (SBP) revealed here on Monday.
During July-June 2016-17, the SBP has received an amount of $277 million in foreign public portfolio investment (debt securities), which increased by $286 million during July-June 2016-17 which was in (negative) $8.8 million in the same period last year, the data said.
In the portfolio investment (equity market), the country recorded an outflow of $531 million in last fiscal year compared with $319.7 million withdrawal in the same period previous year.
Out of this investment, the Chinese companies under the China Pakistan Economic Corridor (CPEC) invested an amount of $1.185 billion in 2016-17, while a Netherland company Friesland Campina's invested $463.4 million in Engro Foods in December 2016.
In the month of June 2017, the country has received $199 million through direct investment. The country recorded inflows of $288.5 million compared with an outflow of $29.6 million. In June this year, the Chinese companies poured $104.2 million into their Pakistani projects under CPEC agreement.
Major investment the country received are from China ($1.185 bn), France ($119 m), Hungary ($47.2 m), Italy ($58 m), Japan ($45.2 m), Netherland ($463.4 m), UAE ($55.8 m), USA ($71.1 m) and Turkey ($135.6 m) in different sectors, meanwhile Saudi Arabia, Norway, Bahrain, and Germany pulled back their investment from Pakistan during 2016-17.
In June 2017, the country received biggest investment of $104.2 million from China in development projects of CPEC, Luxembourg made investment of $18.72 million and USA $16.9 million, Hongkong $14.7 million and France invested $13.5 million, the SBP's data said.
Outflows of $121 million were recorded in portfolio investment (equity securities) in June 2017 owing to decreasing local stocks prices.
In July-June 2016-17, the foreign private investment in the country stood at $1.880 billion down by 5.3 per cent compared to $1.986 billion received in the same period last year.
The analyst said, "The country's total direct investment increased by 4.5 per cent only because of Netherland's company investment in the Engro Food and Chinese investment under CPEC projects."
After touching the highest level of $24.6 billion, the FOREX reserves declined to $21.447 billion on last Thursday. The stock market had almost lost 10,000 points from its peak at 44,523 points after touching highest level of 52,387 points in first week on June this year. The MSCI upgraded Pakistan's stocks in emerging markets from 1st June 2017, but after coming into the emerging market KSE-100 index is continuously sliding, another analyst claimed.
During the fiscal year 2016-17, Overseas Pakistani workers remitted $19,304 billion in the fiscal year 2016-18 down by 3.1 per cent or $610 million, compared with $19,917 billion received during the same period in the preceding year.
During June 2017, the inflow of worker's remittances amounted to $1.840 million, which is 1.46 per cent lower than May 2017 and 11.24 per cent lower than June 2016.