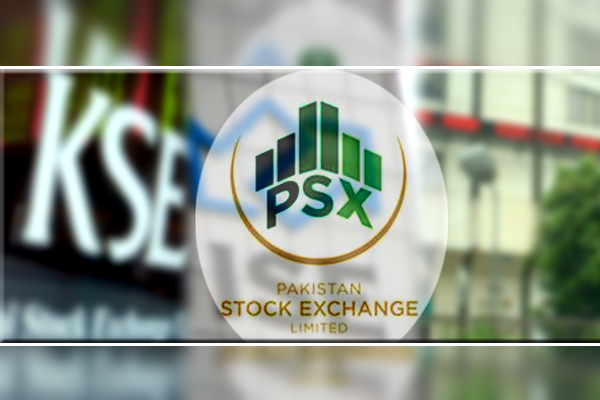 LAHORE
Investors remained on the sidelines at the Pakistan Stock Exchange (PSX) as the legal team of the first family challenged report of the Joint Investigation Team (JIT). The Supreme Court resumed the next round of hearing in the Panama Case on Monday.
The legal team of both Prime Minister Nawaz and the opposition party presented their stance. As it remains uncertain to what the outcome shall be, market volumes contracted further to low of the month.
The KSE 100 index traded on both sides demonstrating the lack of clarity in the investing circle.
The index lost 362.32 points to drop down to intraday low of 43,975.12 and jumped 292.63 points up to intraday high of 44,630.07. It landed with 185.77 points gain at 44,523.21.
The KMI 30 index rolled up 580.41 points and down 702.77 points to settle 433.54 points higher at 75,517.45. The KSE All Share Index closed 121.49 points in the green at 21,548.89. The advancer to decliner ratio stood at 174 to 165.
The market volumes dried up to 75.29 million with only 33.98 million shares exchanged in the KSE 100 index. K-Electric Limited (KEL -0.60 per cent) was top-traded with volume of 5.68 million shares, Engro Polymer and Chemicals Limited (EPCL +1.31 per cent) had 4.59 million shares exchange hands and Dewan Farooque Motors Limited (DFML +4.85 per cent) touched its upper circuit breaker during the session with 4.29 million shares on the table.
Abbot Laboratories (Pakistan) Limited (ABOT +3.07 per cent) and The Searle Company Limited (SEARL +3.78 per cent) helped the pharmaceuticals sector add 1.81 per cent to its market capitalisation. The scripts have been loosening up with the market. ABOT has deflated by 3.89 per cent and SEARL has dived 31.81 per cent in the past six months. SEARL is part of scripts included in the MSCI Pakistan index. The script is hovering around its 52-week low price. Highnoon Laboratories Limited (HINOON -4.95 per cent) was trading at its lower circuit breaker price of Rs 566.84 at the time of close.
The oil and gas exploration sector was mixed after international crude oil prices were seen recovering. Mari Petroleum Company Limited (MARI +1.58 per cent) gained the most, Oil and Gas Development Company Limited (OGDC) increased by 1.40 per cent and Pakistan Oilfields Limited (POL) changed 0.88 per cent into the green.