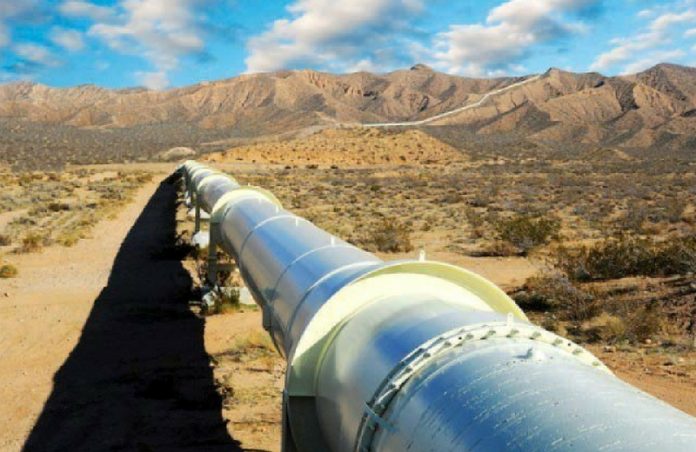 Islamabad: The government has pledged to provide guarantees worth Rs175b for building a third Liquefied Natural Gas (LNG) pipeline for provision of supply to gas starved Punjab.
This decision has been taken in the light of the country's falling natural gas reserves, as the incumbent government has signed government to government agreement with Qatar for importing 600 MMCFD LNG to meet the country's rising gas demand.
This third pipeline will be built by Sui Southern Gas Company which will lay the Karachi-Lahore segment at a cost of Rs64.9b. This pipeline will constitute a part of the third re-gasification project which will hopefully be complete by October 2017.
Shahid Khaqan Abbasi, Minister for Petroleum and Natural Resources has linked the guarantee provisions to the gas infrastructure development cess (GIDC) depending on how much funds can be gathered via it while informing the Senate Standing Committee on Finance on Thursday.
According to Abbasi, the authorities have been able to accumulate Rs258.8b under GIDC and since the passing of GIDC Act by Parliament in 2014, it has been able to generate receipts of Rs122b.
KPK legislators voiced their opposition to this proposal as they felt this project was benefitting Punjab and most of the funds from GIDC were being utilized to meet this objective, they felt.
Petroleum minister informed the parliamentary panel that Ministry of Finance had laid out a plan for provision of funds about gas infrastructure projects worth Rs336b. He added that the petroleum ministry will furnish guarantees for the raising of Rs175b for the construction of this third LNG pipeline which will be carried out by SSGC and SNGPL.
Parliamentary panel was told by Abbasi that the first LNG pipeline had been built by the two state-owned gas utilities from their own funds and the petroleum ministry had supplied guarantees of Rs102b for the construction of the 2nd LNG pipeline.