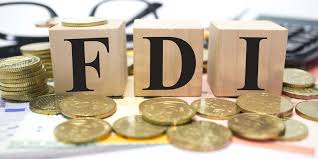 Islamabad: Food, power, construction, electronics, oil and gas exploration, financial business and communication were the main recipient sectors of foreign direct investment (FDI) during the fiscal year 2017.
These sectors of economy helped in attracting FDI of $2.41 billion in 2016-17 during the fiscal year 2016-17, which showed growth of 4.6 per cent, according to official data.
Owing China Pakistan Economic Corridor (CPEC), China emerged as the top investor during the last three years, with outlay of over 1.1 billion investments, almost half of the inflows received during the fiscal year.
FDI inflows continued to maintain a moderate pace marked by improvement in multinationals' confidence in the country's economy.
The global integration of economies has given an opportunity to developing countries to adopt liberalized policies to attract foreign direct Investment (FDI), official sources said adding that the Special Economic Zones (SEZs) have also helped in attracting FDI.
They were of the view that Pakistan has a great potential to investment due to abundant resources, large market with growing middle class and better geographical location relative to other countries.
Due to better policies and initiatives of present government, Pakistan is becoming a favourite destination for investors and investment climate is improving on fast track, they added.
The FDI Strategy 2013-17 outlines a conceptual framework for cooperation of economic sectors in Pakistan in both public and private sectors, towards mobilizing the Private Investments (domestic and foreign) that are required to achieve Pakistan's economic targets.
Board of Investment (BOI) is providing orientation and facilitation to investors through a comprehensive facilitation package of investment.
They said that BoI has also organized several conferences to attract foreign direct investment into the country in different sectors of economy.