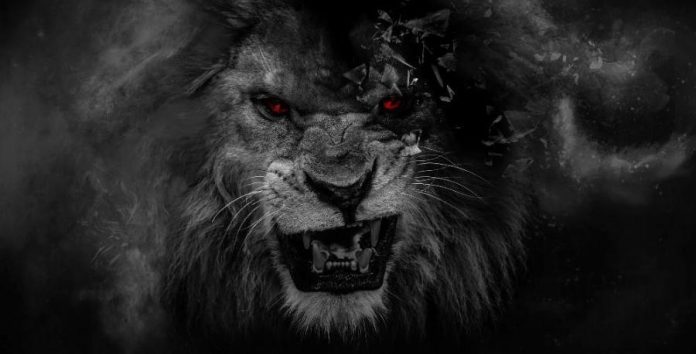 It is 6:30 on a Sunday (August 20) evening, a roadside vendor, using open cry method, lures half a dozen men to his shop – a small wooden table and chair under a patio umbrella branded as Jazz (formerly Mobilink). He then offers them mobile subscriber identity module (SIM) cards for free.
"700 minutes to Jazz and Warid networks, 700 text messages and 700 MBs of Internet [data] for a week," the vendor says responding to one of the customers inquiring about the offer. "With this, you also get Rs30 credit balance," he tells another and invites more people to his shop, which is located off Korangi Crossing bus stop, one of the busiest and most populated areas in the city – similar shops have been running this promotion all over the city.
About 1500 kilometers north, the company's leadership in the federal capital has joined hands, among others, with Qmobile and Haier for selling entry level smartphones with a branding of Jazz, a fully-owned subsidiary of Global Telecom Holding S.A.E. (formerly Orascom Telecom), which is 57.7 percent owned by Netherlands' Veon (formerly VimpelCom).
The company's website is selling Xplore JS300 smartphone for Rs2,999 ($30) that equals one-week compensation of an unskilled, uneducated worker in Karachi – add to that a credit of Rs800 (to be utilized in four months) that comes with the device, making it cheaper still.
On top of tariff unification with Warid, which it acquired in 2015, and free on-net minutes, Jazz is also giving away free monthly data packages on purchase of its newly launched 3G and 4G devices. If one has missed all of this, it only takes a few minutes of primetime transmission to find out how aggressively Jazz is marketing its products in electronic media.
In the past, other brands have run similar, some even more attractive, promotional schemes including cash awards and brand new cars to expand their customer base in the $4.5 billion hypercompetitive telecoms market of Pakistan, which has been going through an intense price war for several years – literally fighting in paisas (pennies) to prevent margins from squeezing further. Therefore, none of these aggressive promotions is new.
However, this time it comes from the largest cellular operator in the country, not known for such aggressive strategies.
Historically, Mobilink (before its rebranding to Jazz) always refrained from engaging in price wars with smaller players like Ufone and Zong and rather liked to be known as an expensive brand that believed in charging a premium for its services.
In fact, Jazz's top management often crowed about this publicly – but, it is doing exactly the opposite now, and is fighting its competition tooth and nail by resorting to methods that it used to look down upon.
Jazz sustaining dominance after surviving Telenor scare
Almost taken over by Telenor Pakistan as numero uno only a couple of years ago, Jazz has not only sustained its dominance but also become the most aggressive player in the market. Industry experts attribute this aggression to a recent management turnaround and an unprecedented lead following the acquisition of Warid, which also marked Abu Dhabi Group's exit from telecom sector.The company's latest strategy is becoming more visible with every new move, but it had already sent a clear and loud message to the competition right after completing the merger and rebranding from Mobilink to Jazz.
In its first major marketing campaign as a merged entity, Jazz created a buzz in the market last December with its new ad – aggression-filled face of a lion in the right half of the frame and a message on the left: there is only one king in the jungle, officially one network of 50 million customers.
Over the next few days, the ad was everywhere from the company's social media pages to mainstream publications and electronic media. The company also put up life-size billboards on all major thoroughfares of Islamabad, the headquarters of all cellular service providers operating in the country.
Its customers have increased to 52.4 million since then. The company now accounts for 39 percent of the market based on value (sales), well above 25 percent, threshold for a company to become a significant market power (SMP) as per Telecom Rules 2000 – subject to a determination by Pakistan Telecommunication Authority, SMP status is a regulatory measure to prevent a large company from abusing small players.
Whether PTA declares it an SMP or not, Jazz is already going in for the kill following a dramatic turnaround and a lead, not easy to chase – the new price war sparked by the market leader could lead to further consolidation, more layoffs and possibly another exit: this time of Etisalat, the UAE-based parent of Ufone, now the smallest player in the market.
The telecom regulator didn't respond to Profit's queries, shared with them a month in advance, therefore, we could not find out the regulator's stance on the subject nor did Jazz entertain our questions or repeated requests – made to them over the past six months – for an interview with its chief.
However, background interviews of officials familiar with the developments, an expert analysis, and feedback from other operators indicate the recent management turnaround and the new direction Jazz seems to be taking is both remarkable and threatening.
Stagnant growth and beating by Telenor
Before we talk about the much-anticipated change in Mobilink's management style, we would like to go a few years back to find out why it was needed in the first place.
Pakistan Mobile Communication Limited, commonly known as Mobilink, was the first GSM operator to launch in Pakistan in 1994 through a joint venture between Saif Group and Motorola Inc. Beginning in 2000, Egypt's Orascom Telecom (later rebranded as Global Telecom Holding) started buying stakes in Mobilink over the next decade and now owns it 100 percent.
With its first mover's advantage, Mobilink became an established player in the country within no time. It already had a decade's lead time and around 10 million subscribers when Abu Dhabi's Warid Telecom and Norway's Telenor launched their Pakistan operations in 2005. It got even bigger in the next two to three years when China Mobile's Zong was still setting its footprint into the country.
Unchallenged in a much less competitive market thus far, Mobilink was put to test for the first time and the next five years proved to be devastating for the long-time market leader.
According to a report by Propakistani, an Islamabad-based blog that has extensively covered the telecom sector, former CEO Zouhair Khalid resigned in 2008 because of falling revenue and slow growth  – as a result, Rashid Khan became its new chief.
However, the change of leadership hardly helped Mobilink stem the decline. Telenor and Zong had captured a significant chunk of the market by end of fiscal year 2009 whereas Mobilink's growth slowed down.
The Pakistani subsidiary of GHT lost 3 million users in FY2009 alone. It was the only operator to lose customers that year whereas cellular sector's revenues grew by 16.5 percent and subscribers by 7 percent in the same period. By that time, Telenor had become the second largest operator. In the next five years, Mobilink added 9.5 million customers while Telenor Pakistan expanded its user base by almost 16 million and came really close to surpass the former.
Zong engaged in an intense price war with Ufone to lure the low-end customers, the Norwegian telecom giant, on the other hand, was giving Mobilink a run for its money – Telenor hit them the hardest in six-month period ending March 2015 by earning Rs51.9 billion in revenues, slightly higher than Mobilink's Rs51.3 billion for the period, leading to talks that the latter was going to lose the leadership position for the first time in its 21-year history.
The management turnaround
With Telenor catching up fast, a change in the status-quo was almost visible to analysts in Pakistan, but Mobilink's Dutch parent saw it coming long before that – it tasked Jeffrey Hedberg, who would replace Rashid Khan in mid-2014 as the company's new chief, to get the job done.
Two-and-a-half years later, Jazz came roaring back earning Rs135.6 billion in calendar year 2016, far higher than Telenor's Rs83 billion for the period – how he did that wasn't rocket science.
"Hedberg depoliticized the company and changed the work culture," an official who witnessed the management turnaround first hand told Profit, requesting he would not be identified.
Internal politics and a 'suite culture' in Mobilink was seen by many of its current and ex employees as the major reason for the company's poor performance under the former leadership. This was also evident from two dozen comments appearing below a July-2014 post by Propakistani that announced Khan's exit from the company – Khan, who is now the CEO of Ufone, didn't respond to Profit's queries sent to the company through its PR agency.
Recalling his time with the former CEO, the official said Hedberg fired most of the top-tier management because "they were bureaucratic and reactionary". They were complacent, unwilling to push themselves or innovate.
In fact, Aamir Ibrahim, the current CEO of Jazz, himself admitted Mobilink was living in the age of dinosaurs and had an old-fashioned management style when he rejoined the company – Ibrahim was one of its founding members.
"When we arrived at Jazz two years ago, I realized that a lot of our internal processes were not really customer centric. They were old fashioned," Ibrahim said speaking at Digimark in Lahore earlier this month. Giving example of an expense claim, the CEO said it would go on a paper with a receipt attached to it, travel from one office to another, and require eight to nine signatures before it could be processed.
Before Hedberg joined the company, people were working in silos and employees' morale was down. Mobilink was one of the companies that were not even ready to participate in the auction of 3G spectrum because they were much behind Telenor in upgrading their network to the next-generation mobile broadband technology, more than one source confirmed this to Profit.
However, the change of leadership turned things around. "Jeffrey played American football and even danced with employees including support staff to send a clear message about the change he was about to bring," the official said.
Unlike former CEOs, Hedberg visited company offices in Hyderabad, Sukkur, Multan, Faisalabad and other small cities to lift the morale of employees. Back at the headquarters, he made small changes like demolishing a café where butlers used to serve directors and eating with guards in the basement café, which was previously meant for lower management. Hedberg was very accessible and always available to any employee who wanted to see him.
Besides changes in the work environment, Hedberg's Mobilink hired some of the industry's best talent, mainly from Telenor's marketing and mobile financial services divisions, on a much higher compensations. These new high-level executives, including Ibrahim – one of Telenor's top guns who became Mobilink's chief last year – formed strategies and increased business.
The recent turnaround was certainly remarkable, for one it changed Mobilink's culture for the better and two it helped the company close 2015 with Rs104 billion in revenues, much higher than Telenor's Rs75 billion for the period – but that wasn't the only job Hedberg was sent for. Successful acquisition of Warid was another major task under his belt.
The deal further strengthened Mobilink's position in the market, giving it an unprecedented lead over competition.
At the end of fiscal year 2016, Telenor's market share was 28.5 percent, less than a percentage point behind Mobilink, which accounted for 29.3 percent of the total cellular subscribers – this has changed to 29 percent and 37.5 percent respectively.
Shaking up the market
With its own house back in order and 30 percent growth in revenue last year, it was inevitable from Jazz to leverage its dominant position and shake up the market, which is already going through a rough phase.
After a decade of double-digit growth in revenues, which more than tripled to Rs355 billion in seven-year period ending June 30, 2010, the industry's golden era started fading away.
Hitting an all-time high of Rs463 billion in FY2014, revenues started declining, especially after the launch of mobile broadband services and subsequent rise of over the top (OTT) services like WhatsApp, which have squeezed their margins even further.
According PTA's data, voice call prices decreased from Rs1.68 as of FY2011 to Rs0.6 per minute at the end of FY15. The sector's Average Revenue Per User (ARPU) dropped 18 percent to Rs209 in the same period.
Amidst high taxes and low tariffs, most operators are finding it hard to grow margins. But through its acquisition of small player, Jazz has been able to significantly expand its user base within a year.
The Pakistani arm of Veon now boasts 52.4 million customers, which is 13 percent higher than the entire customer base of Zong and Ufone put together, and is literally going in for the kill through aggressive promotions and new product launches. Since the industry is already operating on thin margins, this aggression could result in a casualty, most likely of Ufone, the smallest operator in the four-player market.
"It can easily happen that a much bigger player, exploiting its dominant position, starts offering large number of free on-net call minutes," says Parvez Iftikhar, CEO of the Islamabad-based information and communications technology think tank, ICT Forum Pakistan.
"This can be particularly dangerous when the interconnect regime has not been updated for nearly a decade," the ICT expert says.
Under the current regime, an operator pays 90 paisas (Rs0.9) per minute as interconnect charges for calls its customers make to other networks. In other words, Ufone, which accounts for a mere 13 percent of the market, pays more to other three operators when its customers make calls to their networks than it earns from them, which results in negative inflows for the company.
That also explains the looming threat, Rainer Rathgeber, Ufone's former CEO, already warned about. "The regulator should ensure a level-playing field for all operators," he told this scribe in response to a question during his visit to Karachi earlier this year when the company expanded its network capacity to improve service quality in the megapolis.
With little to no new investment coming in, Ufone didn't buy 4G spectrum and is losing badly in the race of 3G. Its mobile broadband users declined 5.7 percent to 4.9 million in FY17 compared to a peak of 5.2 million in the previous year.
The company has been bleeding money hand over fist for quite some time, according to market sources, prompting its parent company to take some big decisions. As a result, Etisalat decided to consolidate its business in Pakistan by merging Ufone with PTCL.
"I am against flooring or regulation of prices, but it should be applied only to the significant market player if PTA goes for it," Iftikhar said.
Exercising the SMP option could be one way the regulator can protect the market from any abuse, the ICT expert said but added the regulator will have look into various aspects before using that option. For example, Telenor was 24 percent of the market based on revenues of the last fiscal year and may have crossed the threshold (25 percent) for an SMP by now. "Will PTA declare both Telenor and Jazz as SMPs," he asked.
"If such type of leveraging results in a casualty, it would be a construed as a big failure on part of our competition regulators, both PTA as well as CCP," Iftikhar said.
Business and regulatory challenges
Ufone may be facing the biggest threat at the moment but market experts always believed Pakistan was a small market for five operators. With one of the highest taxation rates (up to 40 percent) and lowest tariffs in the world, operators have been finding it hard to increase margins thus resorting to various cost cutting measures.
In the recent past, we have seen companies moving to consolidation, especially infrastructure sharing, and layoffs. Abu Dhabi Group quit already and with Ufone under the hammer, Etisalat may follow suit. PTCL is absorbing Ufone, which has so far operated as a separate entity. Even large players like Jazz and Telenor have made layoffs.
Our sources say more than 1,000 employees from Warid and Mobilink lost their jobs after the two merged to form Jazz and several hundred were laid off by Telenor in the last couple of years.
"In an effort to drive greater operational efficiency, market dynamics led Telenor Pakistan to discontinuation of sales and service centres across Pakistan," Telenor Pakistan's CEO Irfan Wahab Khan told Profit without disclosing the actual number. "This was a difficult decision to make and we recognize that the change had an impact on a number of customer services staff, therefore, Telenor Pakistan offered VSS," he said.
Telenor is likely to go for another round of layoffs, sources tell us and there will be further consolidation in the industry, especially on the side of infrastructure.
Historically operators in Pakistan invested north of $500 million each in setting up their own critical infrastructure that is proprietary towers as opposed to renting it from specialized tower operating companies, which was the trend in the West. Since its inception, Jazz alone has invested close to $4 billion in the country while Zong has invested $2.5 billion.
However, with pressure on profitability, the operators eventually realized consolidation was the way forward because it improves operational efficiencies and reduces costs. Starting from sharing infrastructure with each other, the industry is now moving towards selling them to the specialized firms from whom the service can be rented.
According to a former employee, Jazz was setting up a separate company to own and operate all of its 8,500 base transceiver station (BTS) towers, also called telecom towers, and eventually sell them to a tower company.
They usually go under the radar, but independent tower companies are increasing their presence in the country. The UAE-based Towershare entered Pakistan in 2015 by acquiring towers of Warid Telecom. Edotco, a new business unit of Malaysia's Axiata Group has acquired Towershare recently and has even more aggressive plans for Pakistan.
"This opportunity is in line with Edotco's plans to scale up its Pakistan operations and makes it the largest independent tower company in the country," edotco said in a press release following the acquisition.
Our sources could not confirm if Jazz has already materialized its plans to sell their towers, but when they do they may already have a buyer ready to sign the deal – this is at least the impression one gets from Edotco's strategy for the country.
"This [acquisition of Towershare] puts edotco in a strong position to accelerate its tower build out and take advantage of further acquisition and consolidation opportunities," the company said.
"Recent acquisition of a Pakistani telecom tower operator by Malaysia's Axiata Group is a positive indication that infrastructure sharing or outsourcing has finally arrived in Pakistan," Iftikhar said. He, however, added this could have been done much earlier.
"Consolidation is good, but elimination of a smaller competitor helped by some delayed update of regulations would be catastrophic," the ICT expert said of how an aggressive strategy by the largest player along with the current regulatory regime can hurt smaller operators.
With margins under pressure, growing volumes could be an option but operators as well as industry experts are unanimous that a regressive taxation regime is hurting the industry's growth and investor sentiment in the market. The government needs to review its taxation policies, they say.
But for taxation, things moving in right direction
"The government and the regulator can play a big role in reducing cost of doing business by taking measures like elimination of WHT, reduction in GST, elimination of GST on data services, elimination of duties on mobile devices and setting the spectrum price levels at which operators can maximize the investments in networks for better coverage and quality," Khan, the Telenor chief, said – and Iftikhar echoed him.
The financial challenge is the incidence of high and unpredictable taxation, Iftikhar says, adding, the regulatory challenge is that the regulatory regime is outdated.
"It belongs to the era when Googles and Facebooks had not been born. Some of the mobile telecom licenses are expiring in the near future, and the new licensing regime, promised in the new Telecom Policy, is anxiously awaited. However, the good news is that, except for taxation, things seem to be moving in the right direction."
Digitalization: the new direction
By adopting the mobile broadband technology in mid-2014, Pakistan kick-started its transition to digitalization, following the global trend: cellular operators all over the world are in a transition period knowing well digital and artificial intelligence based platforms are the way forward.
In Pakistan, most of telecom sector's revenue still comes from voice, but that is shifting steadily. Data revenue grew 27 percent to Rs99 billion in FY2016, compared to Rs78 billion of the corresponding year, according statistics released by PTA.
As the country makes this shift to digitalization, Iftikhar believes the business challenge for the telecom sector is the so-called 'OTT challenge', due to which it has become imperative that the telcos shift their reliance from voice revenues to data revenues.
"The OTTs do not have the millstones of regulations around their necks, therefore, they have complete freedom to innovate," Iftikhar said, adding, "The persistent pressure thus created by the OTTs is forcing the telecom sector to change."
The ICT expert says monetizing data needs a paradigm shift on part of the operators. "They must start thinking of themselves not just as connectivity providers, but as digital solution providers," he said but added that some companies can be seen actively taking serious steps in that direction.
"The new era of telecommunication will have the data aspect advantage which would be very clear and definitely a market differentiator for all operators and that is where we are currently focusing on. We are expanding our 4G footprint across Pakistan," Zong told Profit in an email.
Telenor is also using all its digital tools including its My Telenor App to improve service quality.
"We are transforming into a digital company inside-out which means digitalizing our products and services," the company's chief said. Khan said they are venturing into adjacent businesses similar to Easypaisa, the largest mobile financial service provider in the country, which has now become a separate entity. "Mobile Advertising, Radio Magan, Mobile Agriculture and Mobile Health are such examples that reached millions of consumers in a short span of time," he said.
Telcos in Pakistan are clearly chasing the digital dream, but some are more aggressive in their approach than others. For example, when VimpelCom announced to change its to Veon at Mobile World Congress in February 2017, the Dutch parent of Jazz had said it was part of the company's repositioning from a mobile telecom operator to a global tech player – it aims to take on global giants the likes of Facebook and WhatsApp. Later in July, it announced the launch of its new global personal internet platform in many of its key markets, including Pakistan.
"The platform provides contextualized, personalized internet experiences and opportunities, enabling our customers to access information and services, and engage with their world, in an entirely new way," the company said in a statement.
As part of the $1 billion investment Veon CEO announced for Pakistan, Jazz is supposed to build one of the largest IT infrastructures in the country. In fact, it recently tried to buy out Nayatel, Pakistan's first fiber-to-the-home (FTTH) service provider that has transformed Islamabad into one of the world's most connected and optically wired cities. The company expanded to Faisalabad last year and have high-end corporate and residential clientele in twin cities and Faisalabad.
The deal didn't get through, but Jazz is showing what its intentions are.
"One thing is clear, that Jazz appears to have started doing something remarkable and commendable. Apparently, there is something extraordinary about the new leadership there," Iftikhar said. "Jeffrey may have danced with employees, Aamir is running marathons with them. Jeffrey certainly turned it around, but Aamir is taking it a notch further, and he is doing it even more aggressively," he said.
Our sources say Jazz is working on its own app, perhaps the biggest hammer in its tool box, and is likely to unveil it soon along with some other major announcements. The app will be similar to WhatsApp and allow free calls and text messages to its 52.4 million customers and make money from data. Given OTT apps are not being regulated by the PTA, the competition better watch out when the app is launched.
Read more: