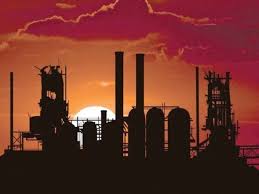 Islamabad: Data released by the Pakistan Bureau of Statistics (PBS) revealed a growth of 13pc in large-scale manufacturing (LSM) for first month of financial year 2017-18, reported a local newspaper.
For FY 2016-17, Pakistan had registered a 5.6pc growth in LSM, and in all likelihood the government may cross the set target of 6.3pc growth for FY 2017-18 in light of data released by PBS.
Large-scale manufacturing has a lion share of 80pc within manufacturing and 10.7pc in overall GDP. Compared to this, small-scale manufacturing only forms a paltry 13.7pc of the manufacturing sector and a meager 1.8pc in overall GDP.
Breakup of industry-specific data revealed a growth of 46.36pc in iron and steel products, engineering products 21.95pc, food, beverages and tobacco 19.02pc, non-metallic mineral products 37.95pc, automobiles 42.56pc, pharmaceuticals 11.14pc, textile 0.43pc, leather products 2.52pc, chemicals 5.13pc and wood products 10.95pc.
For the first month of FY 2017-18, electronics and fertilizers registered a fall of 0.91pc and 0.80pc respectively.
Chemical sector experienced a positive growth during July 2017, mainly attributable to paints and varnishes-small rising 0.22pc and caustic soda increasing 24pc.
For pharmaceutical sector, growth of 19.27pc was registered in capsules, 10.85pc in injections, liquids/syrups 10.58pc and tablets 10.29pc.
Cement production grew by 38.3pc compared to same period last year (SPLY), which has been supported by a global decline in coal prices. Also helping the cement sectors cause was the consistency seen in construction activities and a decline in benchmark interest rate.
For the automobile sector, tractors production surged by 146pc during July on a year-on-year basis, motorcycles production rising 26.4pc and for trucks it rose by 24.4pc.
Light commercial vehicles (LCVs) production spiked up by 16pc, cars and jeeps rose by 55.77pc for July. A fall in production of buses of 31.3pc was witnessed during the first month of FY 2017-18.
Sugar production witnessed a massive surge in production of 207pc in context of the food, beverages and tobacco sector in comparison to last year due to a major increase in sugarcane crop supported by a rise in prices domestically.