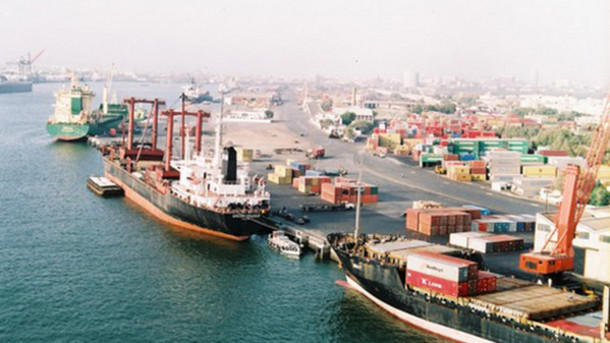 –Trade deficit surged by 29.75% in July-Sept this year
KARACHI: The country's exports surged by 10.84 per cent to $ 5.172 billion during first quarter (July-Sept) 2017-18 compared to $ 4.666 billion in the same period last year, however it declined by 10.24 per cent compared to August 2017, as the country exported goods worth $ 1.675 billion in September 2017, the data of Pakistan Bureau of Statistic (PBS) said here on Thursday.
The imports of the country increased by 22.19 per cent to $ 14.260 billion in July-Sept 2017-18 compared to $ 11.670 billion in the same period last year however it enhanced by 9.67 per cent compared to August 2017.
The trade deficit recorded up to 29.75 per cent to $ 9.088 billion in the first three months of the current fiscal year compared to $ 7.002 billion in the same period last year. On a YoY basis, it increased by 9.33 per cent compared to August 2017.
The analyst said, "The rising imports could further deteriorate the financial condition of the country as foreign reserves deplete amid insignificant export growth." Total foreign reserves of the country have come down below $20 billion only because of rising import bills, he added.
To control the import, the Economic Coordination Committee (ECC) of the cabinet has given the approval to implement additional duties in the range of 5-15 per cent on import of non-essential items. The detailed list of these items is pending review.
The ECC has also approved a proposal under which 50 per cent of the incentive package for exporters for eligible textile and non-textile sectors would be provided on the same terms that applied from January to June without any condition of increment.
The rebate ranged between 5-7 per cent, but was previously linked to 10 per cent growth. But half of the rebate will now be paid upfront at the time of export. Further, an additional 2 per cent drawback will be provided for exports to non-traditional markets, like Africa, Central America, South America Australia etc.
The decision is expected to have about Rs 60-70 billion impacts during the current year out of the Rs 180 billion export package announced by former premier Nawaz Sharif earlier in 2017. These measures will likely bode well for local textile players like Nishat Mills (NML) and Kohinoor Textiles (KTML).
According to the industry sources, only $2 billion have been released by the government from this announced packaged, while over $200 billion rebate and refund cases are still stuck up with the government.
Despite all the effort of the government to enhance exports in 2016-17, the country's goods exports had declined by 1.63 per cent to $ 20.448 billion in (July-June) 2016-17 from $ 20.787 billion in the same period last year.  In last two years, the country exports had slid by 15.75 per cent from $ 23.667 billion in 2014-15.
Workers' remittances in September 2017 declined by 34 per cent MoM/20 per cent YoY to $1.3 billion, where the major dent was witnessed in remittances from Middle East countries. During first quarter 2017-18, workers' remittances have managed to meagerly grow by 1 per cent YoY $4.8 billion.