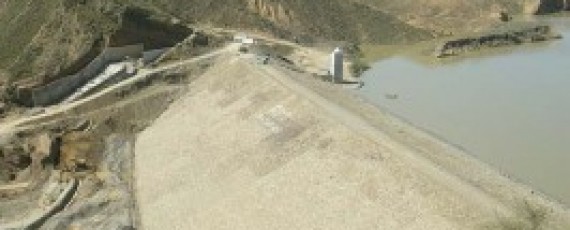 by HAMID KHAN WAZIR
ISLAMABAD: Despite spending a whopping Rs 200 million, the completion of Chao Tangi Small Dam, South Waziristan (SWA), seems a distant dream because on the ground no work has been done on the project so far, a senior official at the Ministry of Planning, Development and Reform told Pakistan Today.
According to the documents, an amount Rs 200 million has been spent on construction of Cho Tangi Small Dam, till June 30, 2017, which is a Rs 639.84 million project, and the remaining Rs 439 million has been earmarked for the project for the financial year 2017-18.
However, the official said that it is quite unfortunate the no progress report has been submitted to the planning ministry regarding the project but funds have been released.
He said that according to the set rules, the planning ministry initially had to release 20 per cent of the funds for the projects in Federally Administered Tribal Areas (FATA) being funded by federal government and the release of the remaining funds were linked with the progress reports of the projects, but the practice changed due to the unusual circumstances in the trouble-hit area.
The official lamented that huge funds have been earmarked for various developmental projects in the areas, once known as a safe haven for militants, but due to the absence of an effective accountability mechanism, the allocated funds are barely used for the benefit of the war-weary people.
It is pertinent to mention here, the federal government has earmarked Rs 26.900 billion for Ministry of State of Frontier Regions (SAFRON) for various on-going and new schemes for the financial year 2017-18.
Similarly, he said that Rs 50 million has been allocated for the establishment of Nawaz Sharif Model Town (NSMT) in Miranshah, North Waziristan (NWA), which was announced by Khyber Pakhtunkhwa Governor Iqbal Zafar Jhagra.
The official added that since the NSMT is unapproved from any forum; hence the allocated Rs 50 million for the project would obviously be lapsed if it not approved before the next budget.
He said that though the government seemed less interested in the project whose estimated cost is Rs 2 billion; however its cost could escalate if it delayed further.
Despite repeated attempts, state minister for SAFRON, who belonged to South Waziristan, Ghalib Khan could not be reached for his comments on the issue.
FATA Development Authority, which is mainly responsible for the execution of the small dam projects in FATA, showed the status of the Chao Tangi Small Dam along some other projects on its website that the projects are at various stages of implementation.
However, when this scribe tried to contact FATA Development Authority project director small dam, he did not pick the call despite several attempts.