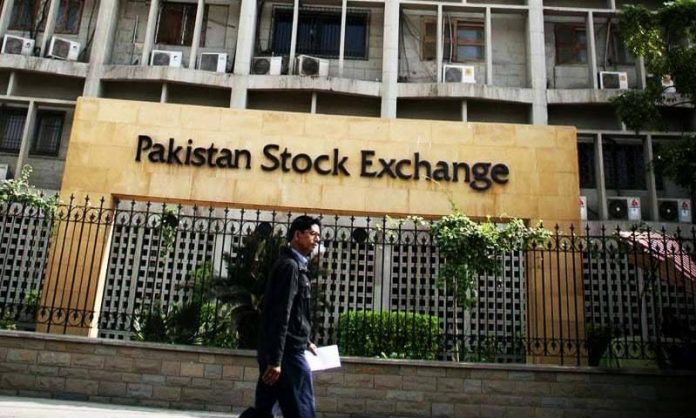 KARACHI: Prime Minister Shahid Khaqan Abbasi Saturday assured the brokers for the revival of stock markets by bringing Capital Value Tax (CVT) and other taxes to the previous level.
In a meeting with the stockbrokers at Governor House, the prime minister said, "all issues of the investors and brokers would be resolved soon, as the PML-N government wants to boost the country's economy."
During the meeting, the top brokers of the stock market informed the prime minister regarding the taxes including CVT and Capital Gain Tax and taxes on bonuses imposed by the finance ministry in the last budget that has severely hurt the share market and since that time, investors are avoiding to investments.
After hearing all the brokers, the prime minister said, "He will try to bring back all taxes to the previous level where they were in the fiscal year of 2016-17."
The brokers requested for the revival of the capital market fund, which was formed by the National Investment Trust in 2008, to support the falling share market. In addition, they also demanded that old tax structure is brought back for bonus shares and capital tax gains. It was also requested that investors be allowed to sell shares to foreign investors. PM Abbasi assured PSX traders that he would revisit taxation for the stock exchange.
The delegation also asked PM Abbasi to rescue the ailing stock market by injecting Rs20b into the PSX for its resurrection.
The prime minister announced a committee to be set up, headed by Sindh Governor Muhammad Zubair to solve issues faced by the stock brokers.
The prime minister further claimed that the government does not have any plan to devalue Pak-rupee nor it will approach International Monetary Fund (IMF) for another loan.
While talking about the country's economy, the premier said they would take relevant measures in order to eliminate the need to take loans from IMF. He maintained that measures have been taken to boost exports, the volume of which will rise in the coming months.
Arif Habib, ex-chairman and senior broker said, "The prime minister has agreed to be the chief guest at the PSX Top 25 Companies Awards, which we are planning to hold in the next 15 to 20 days."