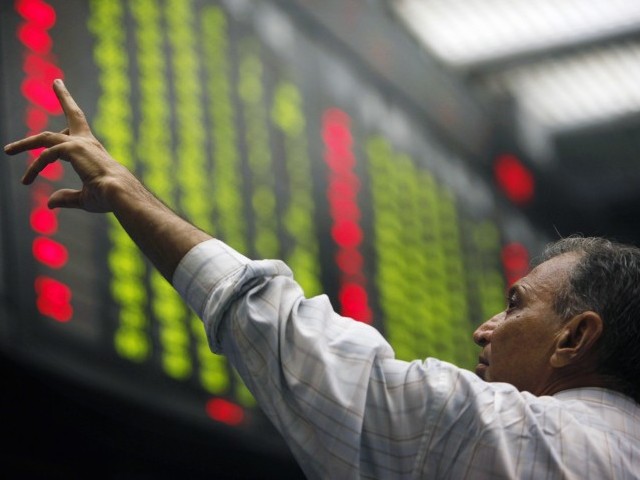 LAHORE: Pakistan Stock Exchange (PSX) is expected to stay range bound next week as political tensions built up since ousted PM Nawaz Sharif has to appear in the court by the end of next week. Whereby his absence might lead to an issuance of non-bailable warrant against him, experts believe.
Lack of clarity on the political landscape would keep on playing a major role in submerging sentiments as bailable warrants have already been issued during the preceding week. The negative sentiments took control of key highlights during the week regarding construction work on Diamer Bhasha dam, release of large-scale manufacturing numbers, APCMA's clarification on fabricated letters calling for meeting between the manufacturers, start of subsidy disbursements by the ministry to the fertiliser sector and imposition of final anti-dumping duty by NTC on imported steel products.
Besides, the experts talking to Pakistan Today were certain that CPI reading would be keenly tracked next week. The experts expect that October 2017 reading to be at 3.9 per cent range. Though incorporation of recently notified increase in base tariff of Discos could be taking into consideration an upside risk.
However, pointing to results trends, the experts believe that earnings announcement by some investors' favourite scrips could activate selective interest following last week trend, where the bears took the charge after strong recovery whereby the index lost 982 points to close the week at 41,105.4 points.
The key sentiment dampener that steered the volumes to remain subdued with ADT recorded at 135 million shares, registered a decline of 27 per cent comparing to last week while value was also on the lower side with a dip in ADTV of 24 per cent was witnessed.
Futures rollover amid mounting Current Account Deficit (CAD) along with rising in geopolitical tension between US and Pakistan as Washington once again called out Pakistan on providing safe haven to terrorists, whereby Rex Tillerson's visit to Pakistan also sent mixed signals.
Foreign investors preferred to remain on the sideline during the week, while major selling witnessed on the last trading day of $ 5.2 million taking cumulative selling to $ 5.3million during the week.
Mutual funds remained the major net sellers of $ 11 million of equities during the week as for flows, whereas individuals jumped to the other side to buy at bargain prices.
Major outflow was observed in oil marketing and fertiliser sectors, however, some respite came in from banking sector with inflows of $ 0.1 million. Cement sector got down to 4.12 per cent against last week. The cement sector again continued in the limelight last week regarding certain players being served notices by CCP Tribunal for the pending case of cartelisation caused investors to panic and book profits. Overall result announcement during the week was largely disappointing with fertiliser sector being the only exception, surprising the market on the higher side.
Engineering sector recorded 4.5 per cent gain against last week followed by pharmaceutical with 2.8 per cent.