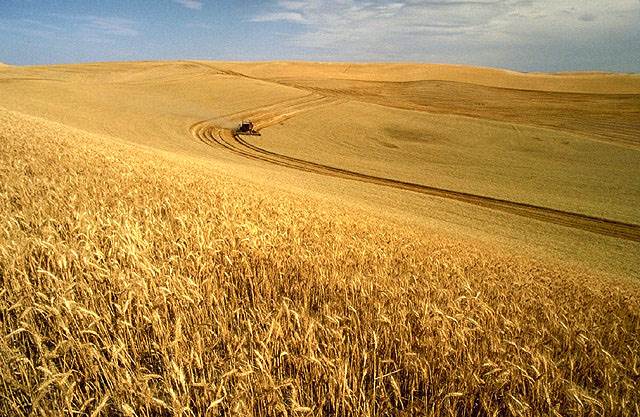 ISLAMABAD: Ministry of Commerce (MoC) utilised Rs206.56 million (8 per cent) of Export Development Fund (EDF) for development of agriculture projects in the country during the last three years.
Documents available with Pakistan Today indicate that the export development board of trade ministry had given the approval of two projects relating to agriculture since 2014 that included Vapor Heat Treatment (VHT) plants and Hot water Treatment (HWT) plants.
Pakistan's agriculture sector accounts for over 21 per cent of GDP and remains by far the largest employer absorbing 45 per cent of the country's total labour force. But the commerce ministry is giving least importance to this sector.
On the other hand, the ministry had spent Rs826.24 million (32 per cent) out of Rs2,582 million for textile related projects that include the establishment of Cotton Ginning Research and Training Institute at Multan and Readymade Garments Technical Institute at Sialkot.
Meanwhile, the ministry utilised 21 per cent funds on services, 5 per cent on fisheries, 3 per cent on leather, 27 per cent on multiple sector and 4 per cent on other sectors in the last three years, documents added.
The documents further indicate that Ministry of Finance released Rs2.5 billion from the head of Export Development Fund (EDF) against the total collection of Rs21 billion during the last four years. The finance ministry also allocated Rs4.89 billion in current government's consecutive budgets but it has just released Rs2.5 billion.
Furthermore, the ministry did not release any penny in the first quarter of current fiscal year against the allocated Rs1,228 million.
The government had imposed Export Development Surcharge (EDS) at the rate of 25 per cent on the value of exportable items, and proceeds of EDS were transferred to government fund called ED Fund. The objective of EDF is the establishment of training institutes for export-oriented trading and industrial sector, as well as to provide a facility of subsidising of delegations and sales missions who visit abroad.
In addition to this, EDF secretariat has the mandate to form Pakistan Chambers of Commerce and Industry, and Exporters Association, offices in foreign countries to give publicity services and research and development activities to the aforementioned organisations.
However, the sources said that EDF board has failed to work according to its mandate. The officials come up with irrelevant summaries for approval; recently the EDF board had given approval of research allowance, according to which grade 17 to 21 officers will get allowance ranging from Rs50,000 to Rs125,000.
The MoC official, on the condition of anonymity, said that the EDF board gives approval to those projects which have a nod of commerce minister and powerful business community. He added that the ministry of finance has halted the EDF fund since 2015.
Sources also said that a large chunk of money goes to Trade Development Authority of Pakistan (TDAP) but officers sitting in TDAP are doing nothing so that's why exports are plunging down. It is worth mentioning here that Pakistan's export dipped to $20 billion from $25 billion in last four months.
A senior official of MoC while talking to Pakistan Today said that EDF's last board meeting was held last month and which had given four agenda items relating to the strengthening of exports offices in Pakistan. Finance division did not release any funds in the first quarter yet.
It is also worth mentioning here that business community has also raised questions over blockage of ED surcharge from the finance ministry a number of times. Senate Standing Committee on Commerce has also asked finance ministry officials a number of times not to use EDF fund for budgetary support purpose.