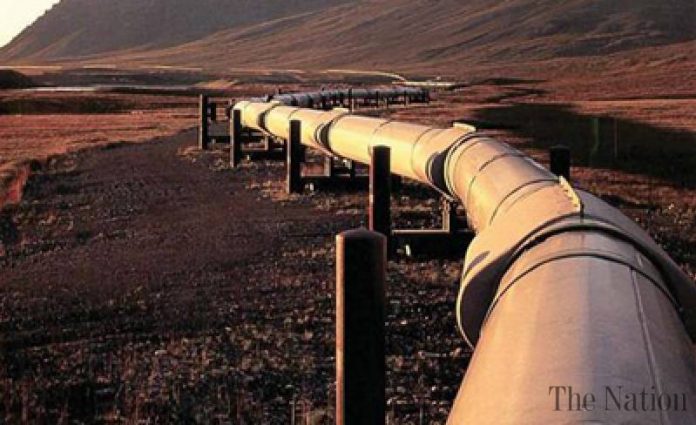 ISLAMABAD: The government is seeking reduction in gas prices from Turkmenistan by linking it with Brent Crude Oil rates under a revised pricing formula.
Turkmenistan is building a transnational gas pipeline to meet the energy requirements of Pakistan, India and Afghanistan.
Government now seeks to re-negotiate the price under the gas sale-purchase agreement with Turkmen Gas Company (TGC) considering current rates of liquefied natural gas (LNG) and comparable fuels, said a government official reported Express Tribune.
Matter of gas price revision will be taken up during the steering committee meeting for Turkmenistan-Afghanistan-Pakistan-India (TAPI) gas pipeline to be held in India next month, said the official.
Originally the agreement signed linked gas prices to Japan crude cocktail at 64pc of its value and similar formula was also used for Iran-Pakistan (IP) gas pipeline project.
Pakistan went onto sign a 15-year LNG deal with Qatar, which linked gas prices to 13.37pc of Brent Crude oil. And Pakistan then also signed contracts at even lower prices of 11.99pc of crude oil rate with Italian energy behemoth ENI under a long-term arrangement.
As per the original clause of the agreement with Turkmenistan, Pakistan can ask for revision in gas tariffs if it successfully imports the commodity at cheaper rates and which is also applicable to IP gas pipeline too.
The government has already requested Iran to reduce gas price of IP pipeline, but this project is facing delays due to US sanctions on Tehran.
Pipeline laying, and development of gas fields have commenced in Turkmenistan and efforts are afoot to reach financial close and project is hoped to come online as per schedule.