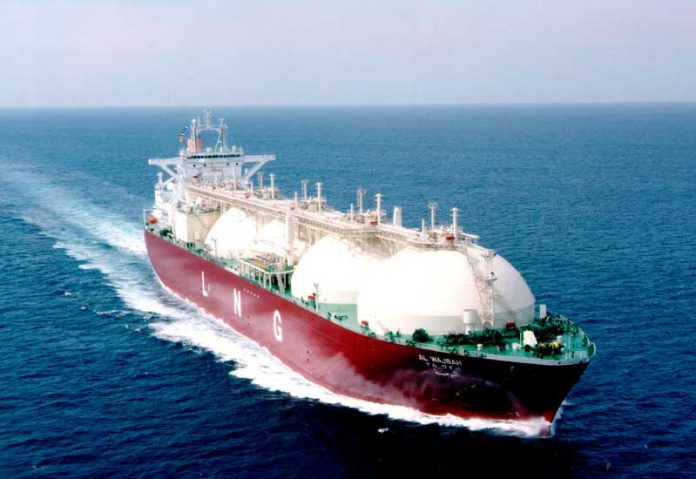 ISLAMABAD: A cargo shipment carrying 70,000 tons of Liquefied Natural Gas (LNG) from Nigeria arrived on Friday at Floating Storage and Regasification Unit of Port Qasim.
This marks a successful transition for Pakistan from its sole reliance on Qatar for LNG supplies with whom an agreement was signed in March 2015. The government is also brokering a state-to-state LNG agreement with Nigeria without inviting any bid, reported Express Tribune.
Gunvor, a global energy commodity trading giant brought this shipment of LNG from Nigeria at the second LNG terminal, which was opened by Prime Minister Shahid Khaqan Abbasi on November 20th.
Sources revealed with the successful shipment of first cargo being received at the 2nd terminal, acceptance tests will be carried out immediately. The supply of LNG into the national grid will increase by 600 million cubic feet in a few days.
Increase in LNG imports, will help Pakistan stave off the gas deficit which plagued the country since last nine years and ensure the elimination of gas-loadshedding in current winter season.
Various RLNG-based power projects being established in Punjab, would require uninterrupted supply of gas to ensure operability and cargoes for it will arrive at the second terminal.
Around 600 MMCFD of RLNG is injected into the transmission system from first terminal which is used by CNG filing stations, fertilizer, cement and power plants and general industry.
The 2nd terminal has a similar handling capacity of 600 MMCFD of LNG and was setup by Pakistan Gasport Limited (PGL) with an investment of $500 million. It will be setting up another LNG terminal with a similar investment outlay of $500 million.
And two more LNG terminals set to be established at Port Qasim are expected to come online by second and third quarter of 2018, respectively.