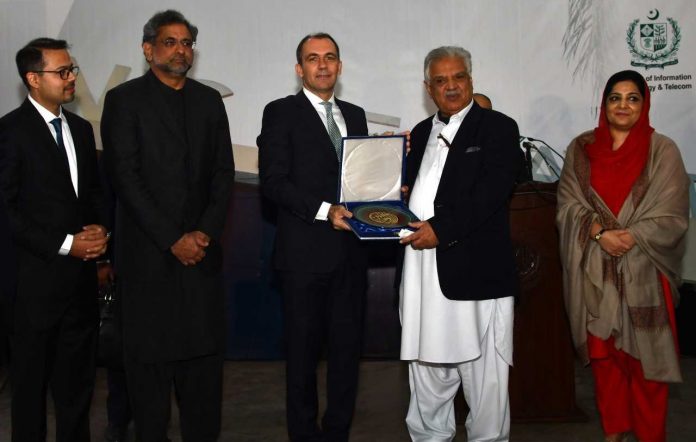 PESHAWAR: Khyber Pakhtunkhwa Governor Engineer Iqbal Zafar Jhagra while welcoming the establishment of National Incubation Centre (NIC) under the aegis of Federal Ministry of Information Technology and Telecom in Peshawar has said that such initiatives would provide ample opportunities for flourishing entrepreneurship and promote the spirit to creating a positive business momentum in the province.
He was addressing the launching ceremony of the centre at the Roose Keeple Hall of the Islamia College University here on Saturday.
The governor welcomed the inclusion of Khyber Pakhtunkhwa in the federal government's Digital Pakistan Initiative and said, "Our people have immense potential and such initiatives go a long way in creating a positive business momentum in our province". 'Initiatives for the youth such as National Incubation Centre here are crucial for the development of our young talent", he said.
Entrepreneurship, the governor said, requires not only setting up a business but also having the necessary support in terms of innovative ideas, marketing, training, mentorship and ability to sustain the business against tough competition.
Not only that, he added, business environment also has to be positive provided with back-end support from the government – be it provincial or federal. Therefore, he added, our economy requires mobilising the youth towards technology-driven startups which have a high potential growth and we can be in the league of global economic powers through private and public collaborations as we witness today by Ignite, LMKT and PTCL.
The governor expressed the confidence that the healthy business environment will be helpful in creating a way to Digital Pakistan and such like incubation centres would play important role in this respect.