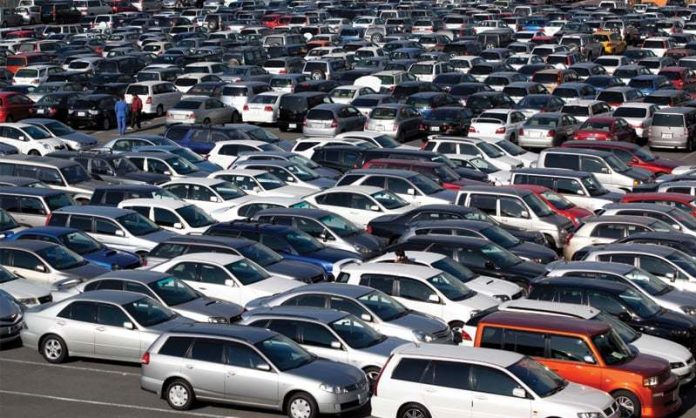 KARACHI: Passenger car sales posted a 22 percent increase in January 2018, touching 23,562 units against 20,884 units sold in January 2017.
Rupee's devaluation in December caused prices to rise, but that didn't have an impact on sales as loan availability and economy remained strong, reported The News.
Data available from Pakistan Automotive Manufacturers Association (PAMA) revealed car sales for first seven months of present financial year 2017-18 were recorded at 147,700 units against 118,416 in corresponding period last year.
This growth in record sales was stimulated according to analysts due to rise in demand from ride-hailing services and car loans being available at low interest rates.
Sales of trucks and buses grew 21 percent year-on-year (YoY) and 18 percent during July-Jan FY 2017. Sales of tractors grew 9 percent YoY during January 2018 and 45 percent during first seven months of FY 2017-18, touching 38,173 units.
In the tractor segment, Al-Ghazi Tractors remained the standout performer with 53 percent YoY rise in sales, touching 2,715 units during January 2018 and Millat Tractor sales declined 12 percent YoY to 3,109 units. Orient's sales decreased 47 percent to 39 units.
Three-wheeler and motorcycle sales during December 2017 posted a nine percent YoY increase and seven-month sales recorded a 19 percent rise due to increase in disposable income of lower middle class, said PAMA.
Suzuki posted the highest sales number on a YoY basis, registering a rise of 24 percent to touch 13,793 units, with its below 1000ccc category cars including Mehran and Wagon-R individual sales touching 4,324 and 2,703 units.
Honda sales were up 10 percent, touching 4,388 units and increased 37 percent during January 2018 against December 2017, when sales were low due to plant maintenance and overhauling.
Toyota's Indus Motors registered year-on-year fall of seven percent and month-on-month growth of 18 percent, selling 5,381 vehicles.