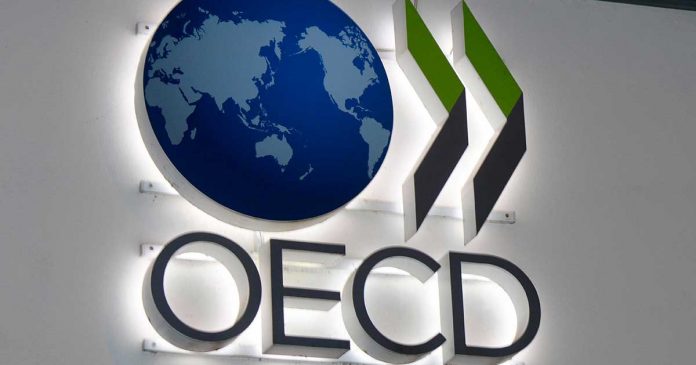 ISLAMABAD: According to regulations of the Organisation for Economic Co-operation and Development (OECD) agreement, no member nation can prosecute its nationals for having overseas assets.
A report in The News on Saturday said OECD members nations bound by its regulations aren't allowed to release names publicly received under its agreement.
And, it was learned that this information cannot be presented as evidence in any court of law. Hence, no individual because of this stipulation can stand charged or accused.
And Pakistan Today's investigation from OECD's website on the double taxation treaty revealed to the contrary:
If the information shared under OECD agreement is released publicly, utilized as evidence in a court of law or criminal action initiated, any nation doing such a thing would be in contravention of the treaty and would no longer remain a member.
Furthermore, in the future, no information will be shared with the nation violating OECD rules. As per OECD agreement, the information shared is only utilizable on taxable individuals and organizations having bank accounts and properties overseas.
FBR sources disclosed the apex court has also been informed about this and it hasn't shared any information received under OPEC regulations with the Supreme Court. Therefore, the SC has also believed the FBR's point of view.
Due to this reason, regulators and law enforcing agencies are bound and hence they cannot initiate proceedings against any Pakistani citizen possessing properties or bank accounts overseas. And the information available with FBR are photocopies, which aren't admissible as evidence in a court of law.
A team responsible for judging implementation of OECD agreement by the government will be visiting Pakistan soon and conduct meetings with the FBR and other concerned authorities to assess the situation.
And a member from Switzerland would also be part of the OECD team visiting Pakistan. And Switzerland has a very stringent attitude on barring usage of OECD information for any other purpose besides taxation, said sources.
Due to the delicacy of this problem, FBR has enforced stringent measures to ensure confidentiality and introduced appropriate measures. The tax regulator is issuing special cards for every floor separately.
Visitors must also apprise which office they want to go or officer they intend on meeting. A senior official disclosed that the agreement with OECD member nations must be honored and the information shared couldn't  be utilized besides taxing individuals for their overseas bank accounts and properties.