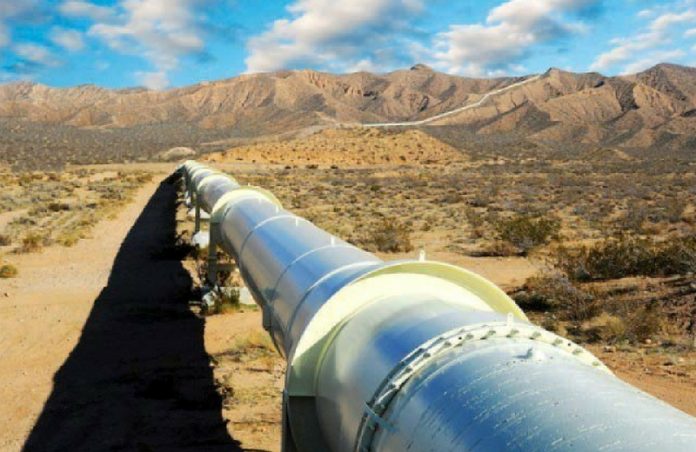 ISLAMABAD: The Sheikhpura-Peshawar oil gas pipeline received a heartening response with over 150 entities buying tender documents to take part in the bidding process.
Inter-State Gas Systems (ISGS), a govt owned entity established to handle gas import projects floated the tender inviting companies to lay the Rs56 billion pipeline from Sheikhpura to Peshawar, reported Express Tribune.
A senior government official shared companies from China, Turkey and Russia have submitted bid documents, which according to officials is a good omen of multinationals taking part in the bidding which would lead to increased competition.
This pipeline has been envisaged to reduce cases of oil theft and bring an end to oil tanker operators hegemony over oil supplies across Pakistan.
The contract according to the official would be granted on a build-operate-transfer (BOT) basis, and increased competition would assist in attaining a lower rate for oil transportation through this pipeline.
ISGS board of directors already gave go-ahead for the Sheikhpura-Peshawar oil pipeline on the build, operate and transfer model. The pipeline's construction is expected to take two years to complete.
The project is expected to cost Rs56 billion, as the tendering process will ascertain the expected cost of every segment of the pipeline. Companies invited for filing tenders will be permitted to file bids for one segment or entire segment of the pipeline.
Once the contract expires, ISGS will be handed over control of pipeline to ISGS at no cost and relevant authority will provide guarantees for it to run and maintain pipeline for next twenty-five years.
Sheikhpura-Peshawar oil pipeline project is set to have a lifespan of forty-years, which will be extended as per requirements via appropriate maintenance in future.
Economic Coordination Committee (ECC) had already given go-ahead for the building of the pipeline, along with an approval from ISGS which led to hiring of a consultant to carry out the feasibility study, which has now been completed.